Are you sure? If you change your country now, any items you have added to your quote will disappear.
Your location
Please set your location to see relevant stock levels. Freight costs and taxes will be calculated once you log in.
Note: changing your location will empty your cart.
Detpak has a range dedicated to ensuring minimal environmental impact, I am eco™. From sourcing materials and manufacturing to distribution and end-of-life disposal, every stage of the product's life has been developed to minimise environmental impact. I am eco™ signals our commitment to forming a healthy, balanced relationship with our environment and with our customers.
Each I am eco™ product is made from sustainable, natural raw materials and is biodegradable and compostable* – without compromising on function or quality.
Sugarcane, corn and trees are used to create I am eco™ products. We source sustainable materials, research innovative renewable products and investigate new processing and packing options to reduce carbon emissions and our impact on the environment.
This range takes the guess work out of environmental responsibility. Make the switch to sustain your relationship with the environment.
*Compostable products will break down into natural elements within 90 days when treated in a commercial facility as defined by European standard EN13432. With the exception of PET clear cup and lids, which are recyclable.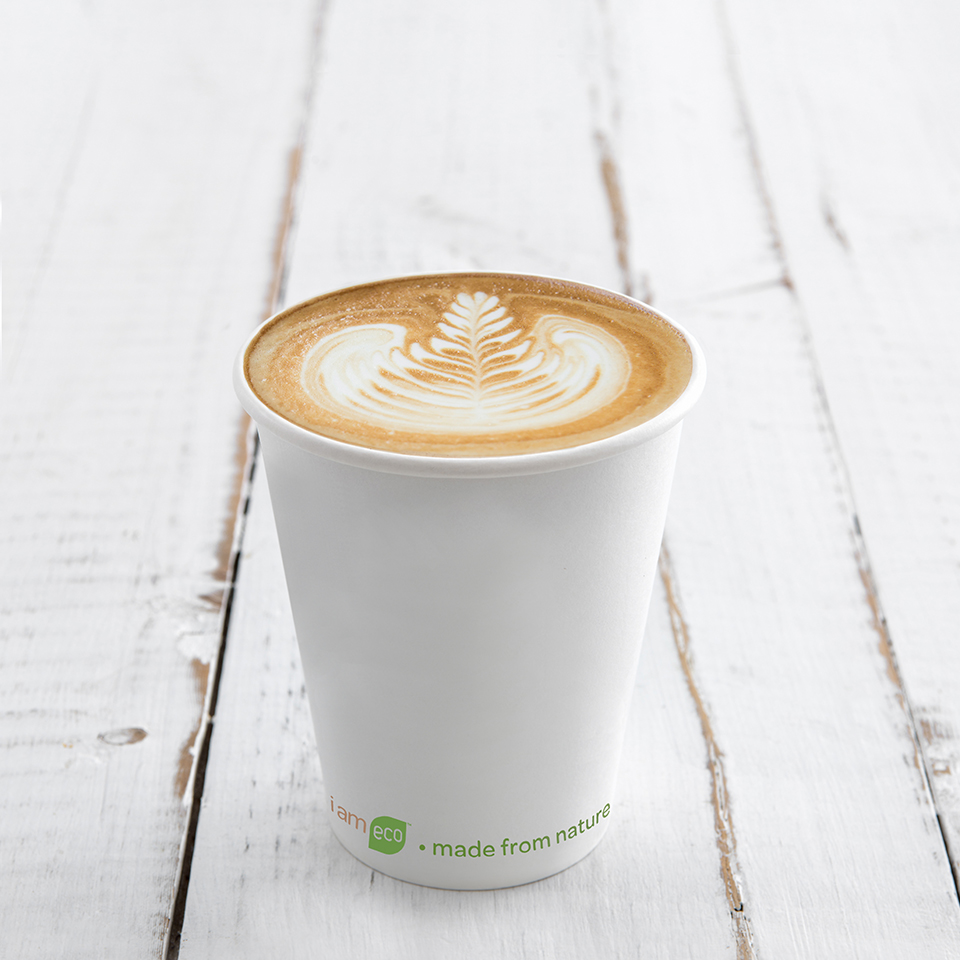 PLA Bioplastic
Polylactic acid (PLA) is a natural starch derived from plants like corn and sugarcane, that is processed to create a clear plastic-like film. Unlike the traditional polyethylene (PE) or polyethylene terephthalate (PET) plastics, these innovative films and bioplastics are annually renewable and compostable. They can be used to line and protect paper and board packagng as well has moulded into cutlery and container lids.
Crystallised polylactic acid (CPLA), a different variation of bioplastic, is used in products that need to withstand higher temperatures. This form of PLA can cope with temperatures up to 85 degrees Celcius without warping, deforming or breaking. This makes it perfect for cutlery, hot cup lids, and soup containers.
Sugarcane and Bagasse Pulp
The sugarcane plant is fast growing and a highly renewable resource. It reaches maturity in just nine months, growing to about three metres tall.
Based on production volumes, it's one of the largest crops in the world – around 1.83 billion tonnes per year. For every 10 tonnes of sugarcane processed, three tonnes of a fibrous leftover product, called bagasse, remains, in quantities of about 610 million tonnes per year.
Put to good use as bagasse sugarcane pulp and transformed into packaging products, it is diverted away from landfill, making a big difference to the environment. A ompostable material, Detpak uses moulded bagasse sugarcane pulp to make packaging items including eco plates, bowls and boxes, which are very sturdy and have great thermal properties.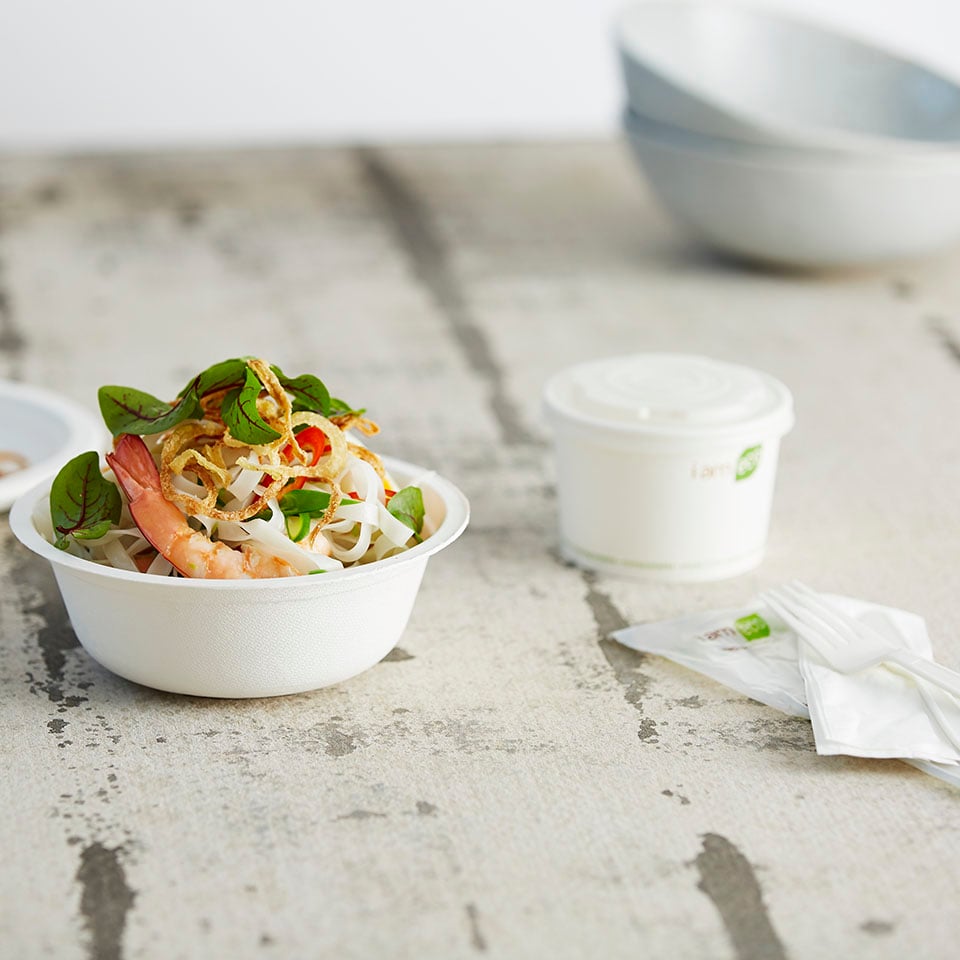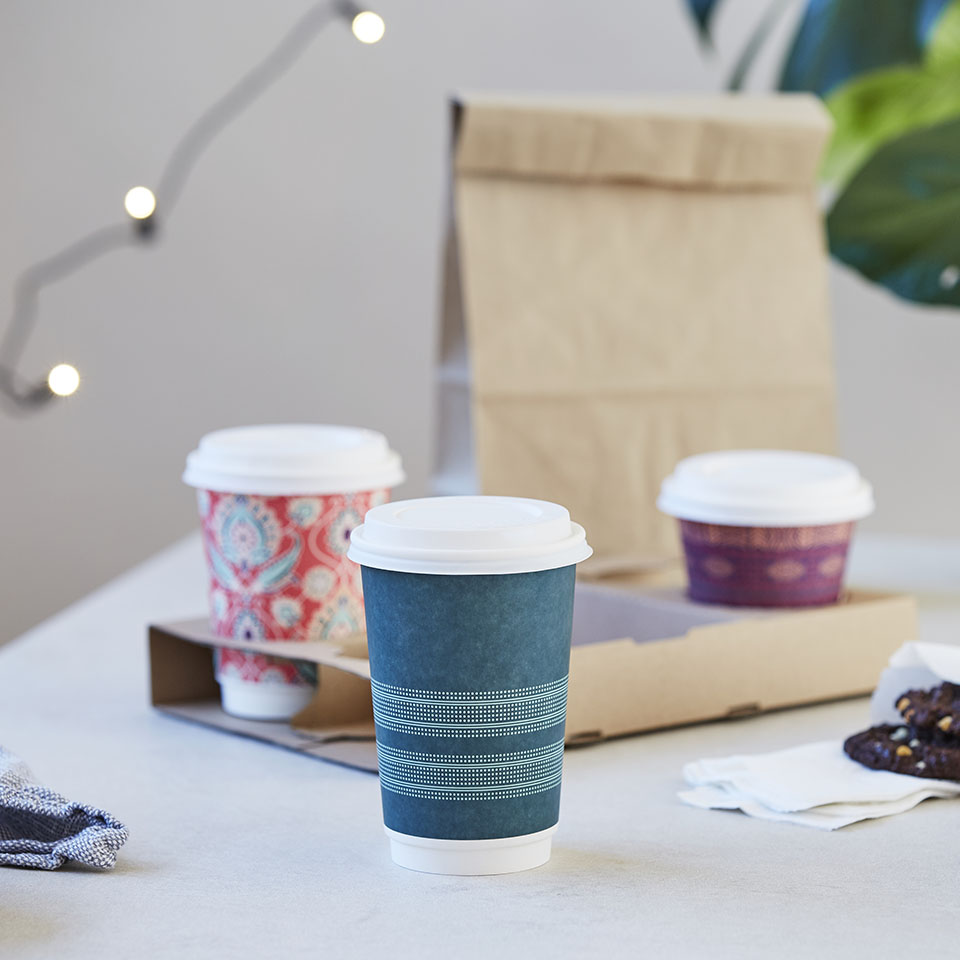 Trees – Paper and Paperboard
Paper is a natural fibre made from trees. It is renewable, recyclable, and compostable.
As part of our commitment to sustainable sourcing we only source paper and paper board from large reputable paper mills with evidence of sustainable and ethical forestry practices.
If a Detpak product is made from paper and paperboard and nothing else, it is recyclable or compostable.