Are you sure? If you change your country now, any items you have added to your quote will disappear.
Your location
Please set your location to see relevant stock levels. Freight costs and taxes will be calculated once you log in.
Note: changing your location will empty your cart.
Behind the scenes with Detpak this National Recycling Week
November 9, 2020
As an industry leader in supplying sustainable and recyclable packaging solutions – this National Recycling Week we take you behind the scenes of some of our own recycling strategies.
We take a look at our use of the Sustainable Packaging Guidelines, recycling of materials during manufacturing in our Adelaide plant, and how we collect waste at our headquarters in Adelaide.
Sustainable Packaging Guidelines
So maybe you are thinking with the relatively recent announcement of the Toward 2025 National Packaging Targets that sustainable packaging is a new concept.
Not for us.
Even before the Australian Packaging Covenant Organisation (APCO) released their Sustainable Packaging Guidelines (known as SPGs), we were active in investigating how we could incorporate sustainable thinking at the concept phase of our product design.
APCO released the SPGs in 2017 as a ten-step process for what to consider in sustainable packaging design.
We retrospectively investigated our stock product items when the SPGs were released to see how these items could incorporate principles from the guidelines.
We also actively use these guidelines within LaunchPad, our innovation centre on new customer specific products, to help guide our customers through making sustainable packaging choices.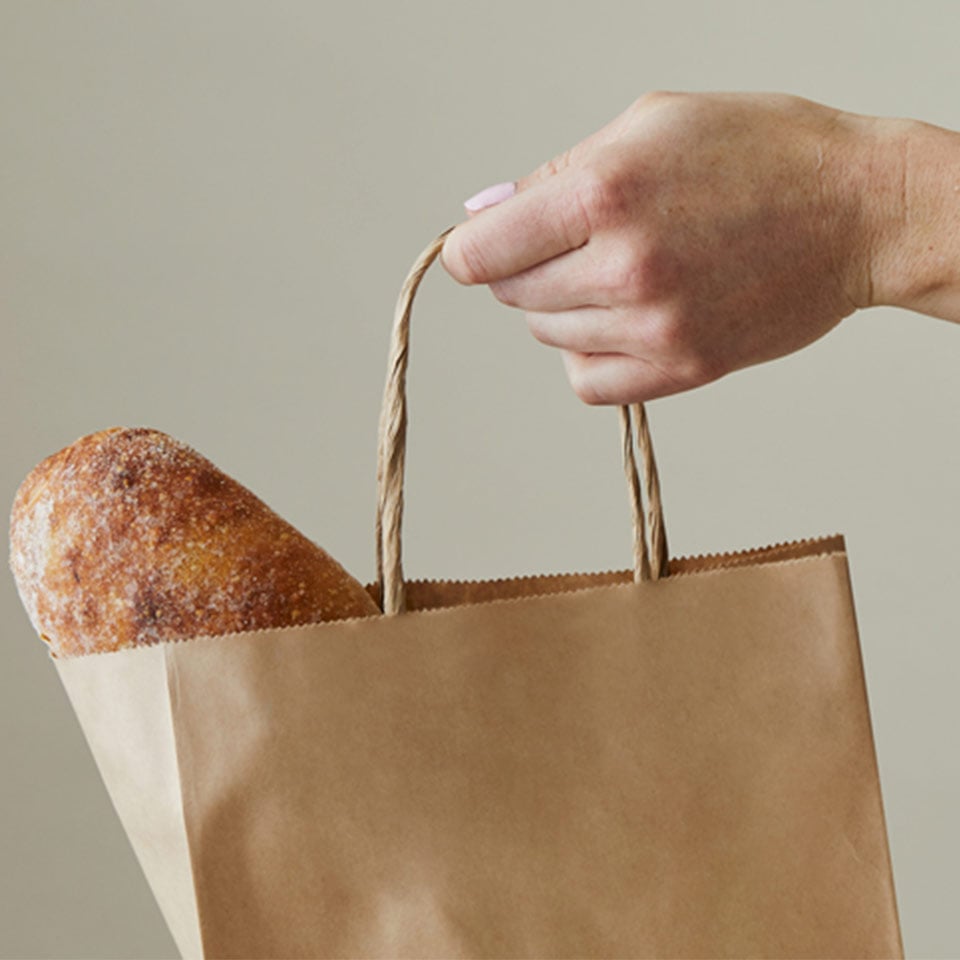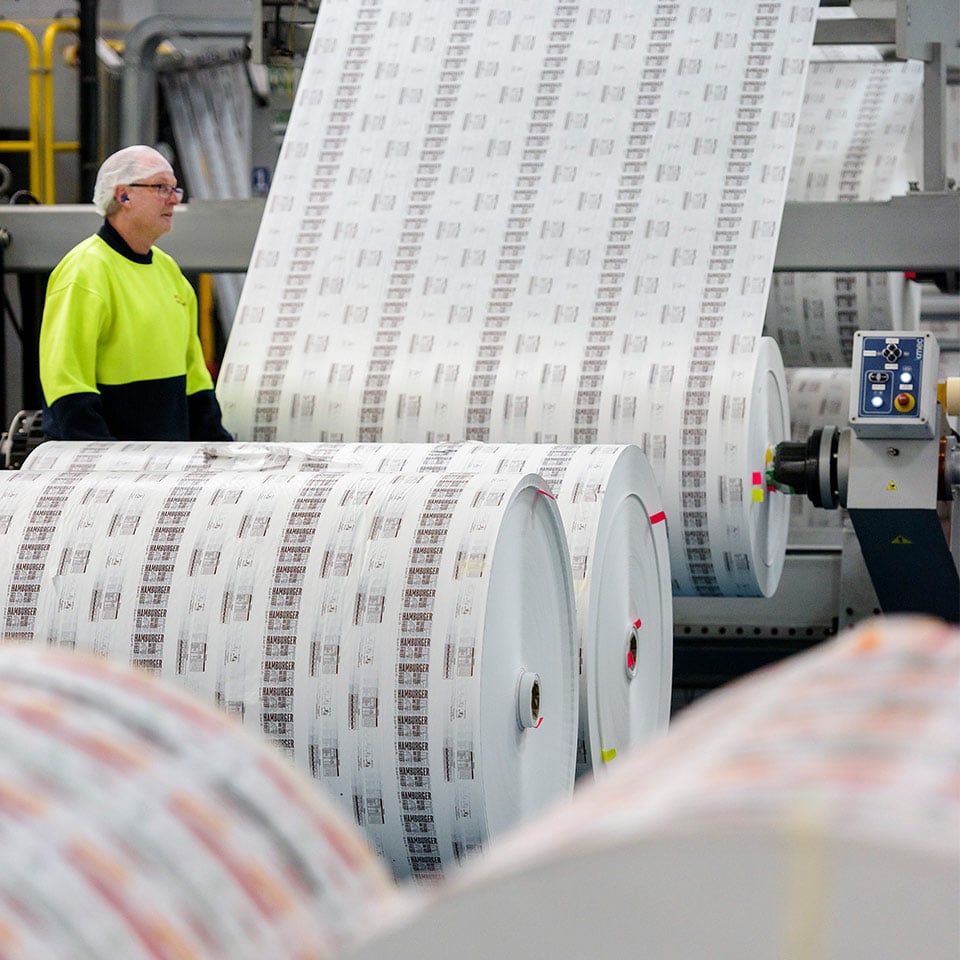 Recycling during manufacturing
As a manufacturer, our commitment to sustainability goes wider than the products we create.
In our own facilities, we take an active approach in looking at how material is used on a machine when manufacturing to ensure we are getting the most out of our materials, resulting in less waste overall.
In fact, from January 2019 until December 2019, our total waste material collected was reduced by 30%.
We take material that is left over during the manufacturing process and use a multi-waste stream collection process to ensure recyclable materials can be collected separately.
We also take an active effort to look at how our production facilities can be made sustainable in other areas, including water and electricity usage, material efficiencies and collecting items like hairnets or earplugs for recycling.
Recycling at head office
Given we speak to customers every day about implementing sustainable packaging solutions and appropriate end of life collection streams – we practice this ourselves in our head office in Adelaide.
Our multi-waste stream collection means that around our head office you will find common bins for recycling for paper and board, recycling for glass or cans, recycling for soft plastics, and composting for food waste.
We also have some more unique collection bins in place, including our RecycleMe™ Collection Station for coffee cups, a stream for coffee pods, and a separate collection of batteries and electrical goods.

There you have it – a look behind the scenes at some of our recycling initiatives.
Have a recycling effort you'd like to share? Take a photos and tag @detpak to let us know.
Or, back to Latest News.