Are you sure? If you change your country now, any items you have added to your quote will disappear.
Your location
Please set your location to see relevant stock levels. Freight costs and taxes will be calculated once you log in.
Note: changing your location will empty your cart.
Step 1: Matching the product with the packaging
Although it might look simple on the surface, there are lots of different factors to think about when you're packaging a product. The checklist below will help you make sure you consider every option.
Does the packaging support the shelf-life of my product? Sealable packaging is often needed if products are being stored rather than consumed instantly.Can the packaging cope with the moisture and grease level of my product? Packaging with a lining may be needed for wet or oily products. Read through the product information to find out its suitability for your needs.
Will my customers be able to easily open and/or transport the packaging if necessary? Ease of opening and the ability to consume 'on-the-go' are important considerations for take-away packaging.
Does the product fit well within the packaging? Oversized packaging can increase costs, and food moving within containers can affect product integrity. Ask for complimentary packaging samples to test sizing for your specific products.
Is the packaging safe for food? All of Detpak's products are made from certified food grade materials and manufactured in plants accredited for food safety and quality consistency (HACCP; BRC, AIB, ISO9001). Find out more about our accreditations and certifications.
Can the packaging support our service goals? Pre-formed packaging can decrease handling time, while windows allow for pre-packaging of items to increase sales during rush hours.
Step 2: Setting your Environmental and Social Goals
It's important your packaging aligns with the overall environmental and social goals of your business. Each product on our website has information listed to help you to evaluate your packaging choices against four key criteria and assess: is the item sustainable, recyclable, compostable or re-usable?
Social responsibility along our supply chain is something we are passionate about. When you partner with Detpak, you can be confident about our business conduct and principles.
Step 3: Maximising Exposure for your Business
Product packaging can help you build your brand and increase business. It is important to choose packaging with a 'look and feel' to match your brand. This may involve simply choosing a stock colour (generic) that fits your image or custom printing your packaging.
Stock Packaging:
Many of our products are available in plain colours or subtle stock prints that can easily coordinate with the décor of your store. Small touches can make these products your own, like stamps, stickers, ribbons or ties. Stock or generic products are available by the carton from distributors, usually with 200–1000 pieces per carton. This means you aren't tied up with lots of stock, taking up room and money.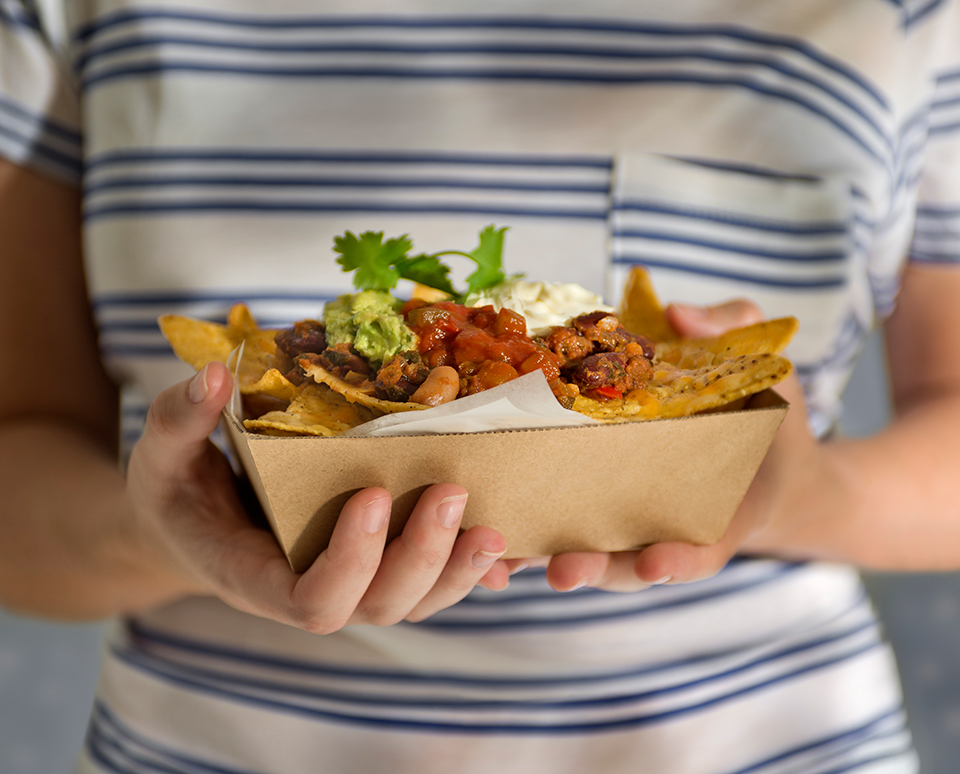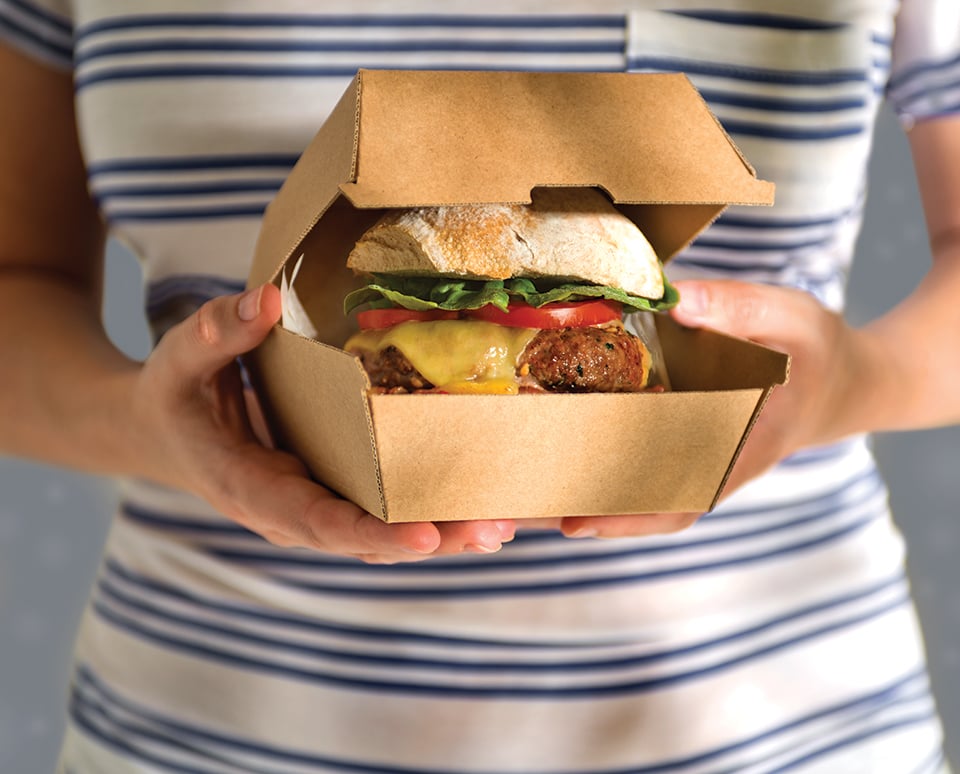 Delivery
Detpak works with distributors for the sale and distribution in your local region of most of our products. Please note, delivery costs and lead times are dependent on many variable factors, and will be confirmed by your distributor upon receipt of your order. If you have any questions or special requests regarding delivery lead times, please speak with Detpak or your distributor.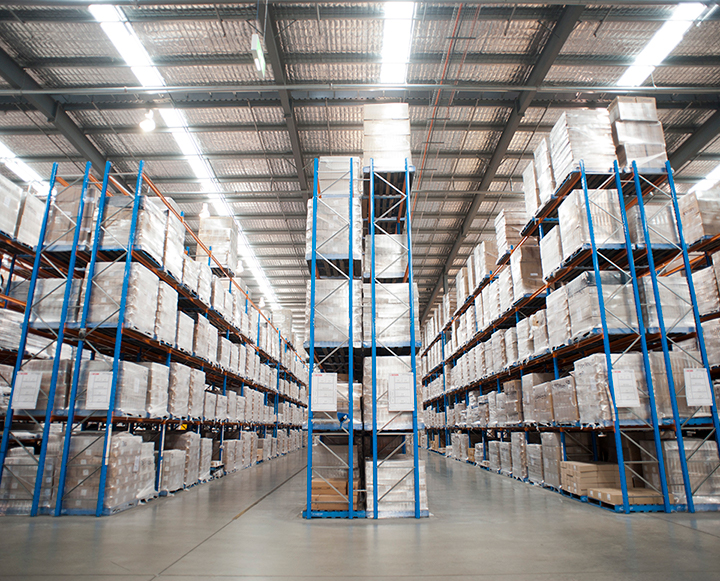 Custom Print
Most of Detpak's products can be customised to help you stand out from the crowd. Custom printing is often thought of as an expensive option, but there are many ways to maximise your exposure without breaking the bank.
We often recommend that businesses on a budget begin by custom printing just one packaging item from our range. An ideal place to start is a carry bag, as it will generally house all of your other items. They are economical, use minimal space in-store, have a low minimum run (starting at 5000 pieces) and can be used to great effect with a one-colour print.
Carry bags will advertise your business as customers carry them from the store, and are also much more likely to be re-used, extending their lifespan. Wraps are also a versatile option to add branding to your range. They can be used to line food trays, lunch boxes, pails or serving platters as well as wrapping food. Wraps are very economical, use little storage space and can be easily used in-store and for takeaway items.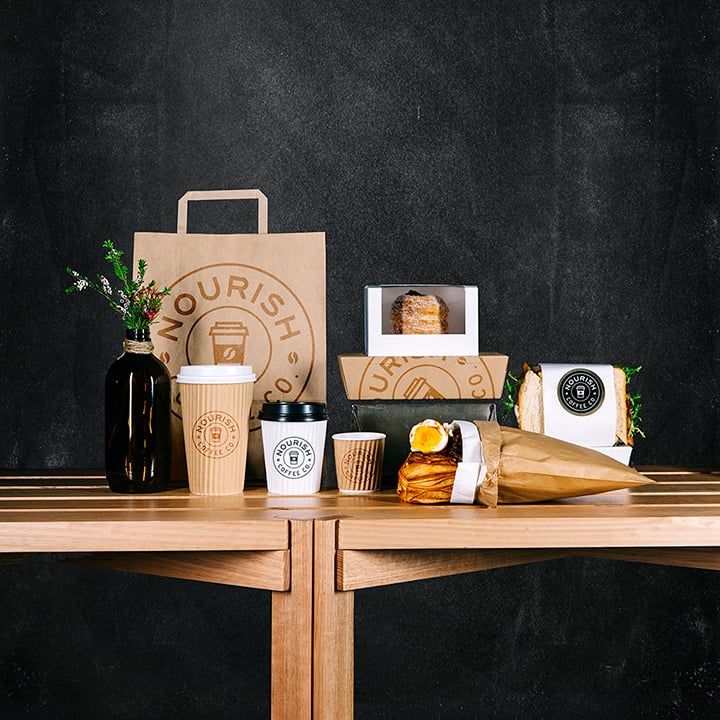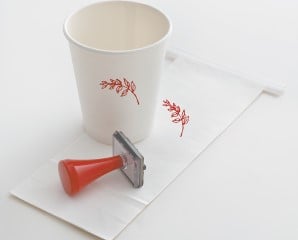 Stamping your logo and graphics onto our products allows you to customize your packaging easily, and in a cost-effective way.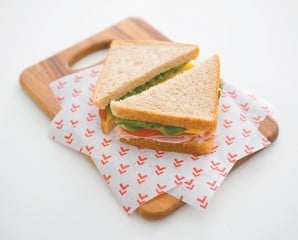 Wraps are versatile, and are perfect for presentation in-store, to wrap products for takeaway, and as alternative to a napkin as a lining.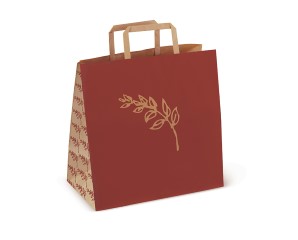 A one-colour print on a carry bag is cost effective, and has great impact.