Welcome to Detpak
Looks like you're browsing in United States.
Please make the appropriate selection here to see relevant pricing, tax and availability.
If you wish to change your country selection later, just use the drop-down menu at the top of each page.
Are you sure? If you change your country now, any items you have added to your quote will disappear.
Packaging solutions to showcase your products
Detpak is a leading packaging manufacturer globally, as we offer an extensive range of paper and board packaging solutions including cups, lids, cartons, bags, napkins, trays and clams. Our world class design and printing services has earned us a reputation as a provider of high quality, custom printed packaging solutions.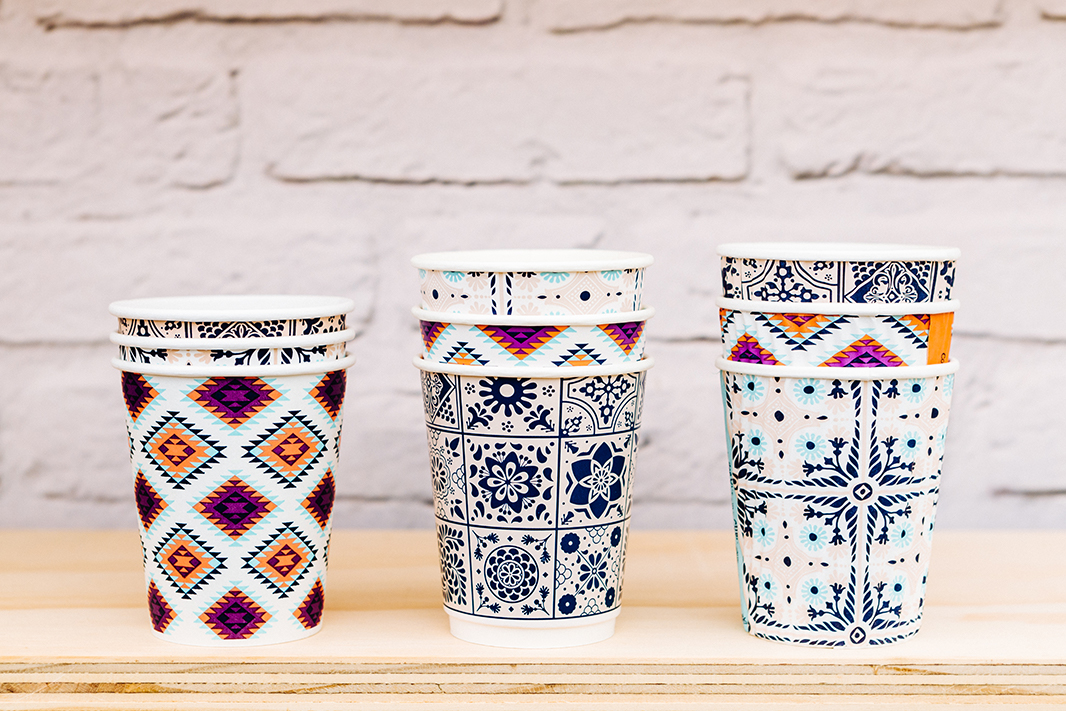 Detpak Coffee OriginsTM Cup Gallery
Detpak Coffee OriginsTM Cup Gallery features vivid imagery inspired by the architecture, textiles, and traditions of coffee-producing nations. We're working with charities in coffee growing regions to drive positive social change using the power of coffee. Five per cent of Coffee OriginsTM cup sales will be contributed to partner organisations. To learn more about our first partner organisation and to read the stories behind each region, click below to experience Coffee OriginsTM.

New I am ecoTM design
Detpak's new I am ecoTM cups feature a minimalist design. Show your customers you care about the environment, and brand your cups at the same time. The new design is perfect to stamp or sticker with your brand.

Food Delivery for every flavour
Packaging is the first impression your customer will get of your food. Ensure your food is well presented and maintains integrity for the journey out the door with our new all-encompassing Food Delivery range.
Shop By Food Service Industry
SUBSCRIBE AND STAY INFORMED
Receive the latest in products, trends, news, events and tips.