Are you sure? If you change your country now, any items you have added to your quote will disappear.
Your location
Please set your location to see relevant stock levels. Freight costs and taxes will be calculated once you log in.
Note: changing your location will empty your cart.
Cut the rubbish: Return mail is not just for fashion - now return your takeaway cups
November 19, 2019
We're making it simpler to cut the rubbish and save billions of takeaway cups from landfill with our RecycleMe™ Collection Bag Service.
In an era of on demand services and round the clock connectivity, convenience is key, so we have made it even easier to recycle takeaway cups.
Just like you return online orders to your favourite retailer, you can now easily return RecycleMe™ cups and lids to be recycled.
Following the launch of the award-winning* RecycleMe™ System in November 2018, we are pleased to bring you the latest development for the system, a Collection Bag Service, enabling businesses across Australia to use and return RecycleMe™ cups.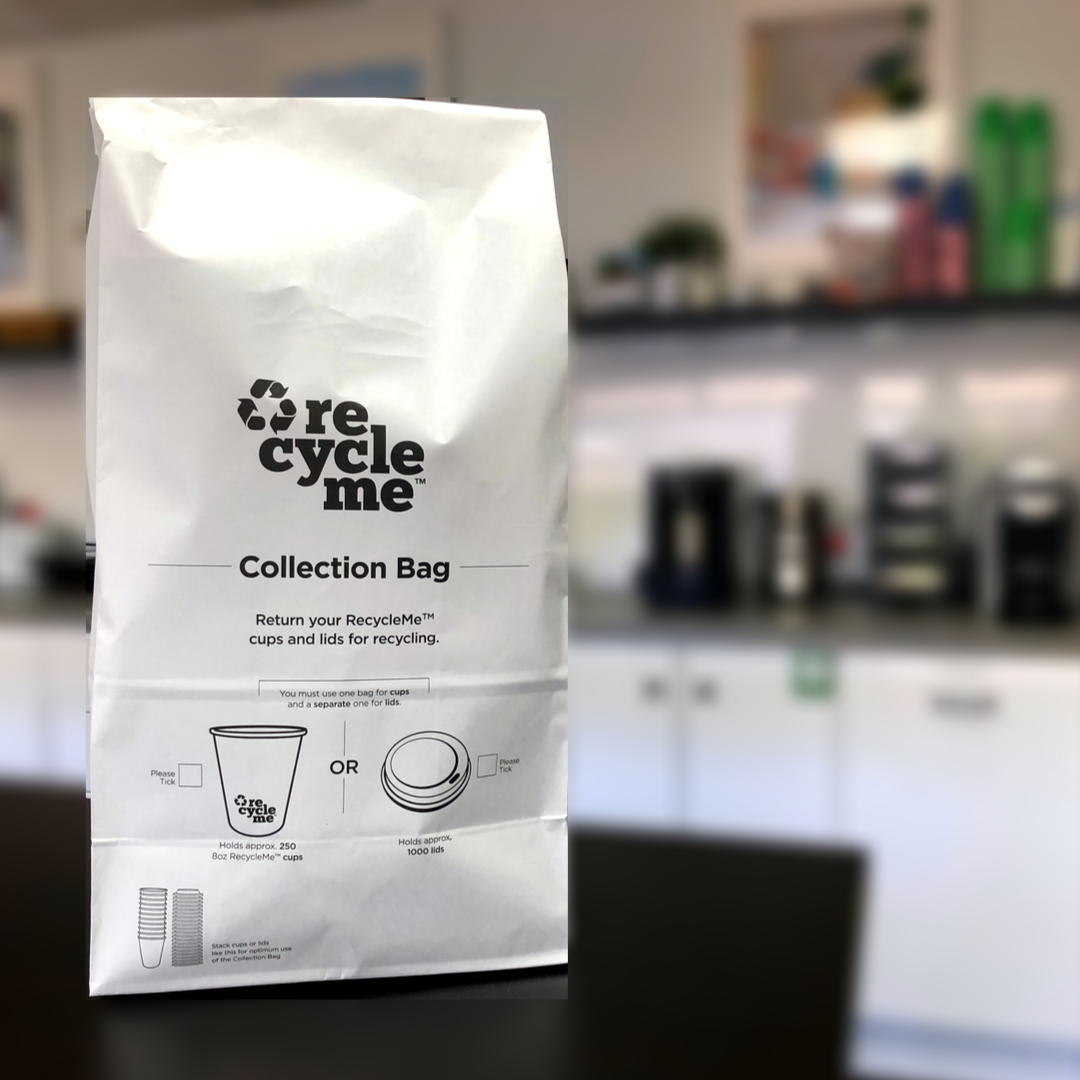 Backed by our industry partner Shred-X, alongside a new partnership with Parcelpoint, we have introduced the service as an additional way to collect your RecycleMe™ products – guaranteeing that cups collected are recycled into high quality paper products.
Detmold Group's General Manager of Marketing and Innovation Tom Lunn said the collection bag was a great extension to the award-winning system.
"We broke new ground last year by launching our next-generation lined RecycleMe™ cups with a full-service collection system," Tom said.
"We've already collected over half a million cups for recycling and these bags provide a wider access to our cup recycling system, to support our customers in reducing the billions of cups that are currently ending in landfill each year."
Ideal for low use environments such as small cafés, offices and schools, each bag holds up to 250 cups or 1,000 lids. Once the bag is full, you can guarantee your cups or lids will be recycled by sending direct to Shred-X.
Working in partnership with Parcelpoint, the Collection Bag can be dropped off at one of their 1,400 locations across Australia. Or for convenience, simply have a courier collect directly from you. This service is currently only available in Australia.
Featuring our next generation lining, the RecycleMe™ Collection Bag itself is also recyclable as part of the system backed by Shred-X.
RecycleMe™ Collection Bags can be ordered from Detpak along with RecycleMe™ cups, as an extension to the end-to-end recycling solution for otherwise hard to recycle takeaway cups.
*The RecycleMe™ System was recognised with the 2018 Sustainable Packaging Excellence Award by the Australian Packaging Covenant Organisation (APCO).