Are you sure? If you change your country now, any items you have added to your quote will disappear.
Your location
Please set your location to see relevant stock levels. Freight costs and taxes will be calculated once you log in.
Note: changing your location will empty your cart.
Convenience is key
May 19, 2022
Convenience is key for the foodservice and grocery industries. Elevated convenience is about standing out from the crowd with a product that supports the lives of busy consumers. Brands are adapting traditional offerings to suit the demand for faster access to ready meals, single-serve portions and healthier options - all without compromising on quality. Also emerging is a new level of interest in virtual communities to facilitate digital engagement.
"The landscape of consumer convenience is changing – we are seeing this evolve through the development of digital channels, including the introduction of virtual communities, where a consumer can shop while interacting across a number of brands, and with other consumers."
- Ron Tremaine – Group General Manager – Sales
A change in shopping behaviour
The way consumers shop is changing. Online grocery orders surged by 189% during the pandemic1. Consumers are looking for shelf-stable items and aren't afraid to take on more complex cooking challenges, given most are still spending increased amounts of time at home2. The food packaging industry has responded, providing portioned ingredients, improved on-pack health labelling and at-home cooking instructions
and recipes.
Travelability
Consumers want to be able to take their food with them wherever they go3. The trend is fed by a world that feels busier than ever and requires access to ready-to-go meals and snacks.
Versatile packaging allows for different combinations of portions, flavours and choices to be combined in individual or group serves.
Travelability is broader than FMCG pre-packaged or ready-to-go items – it also applies to the growing segment of food delivery.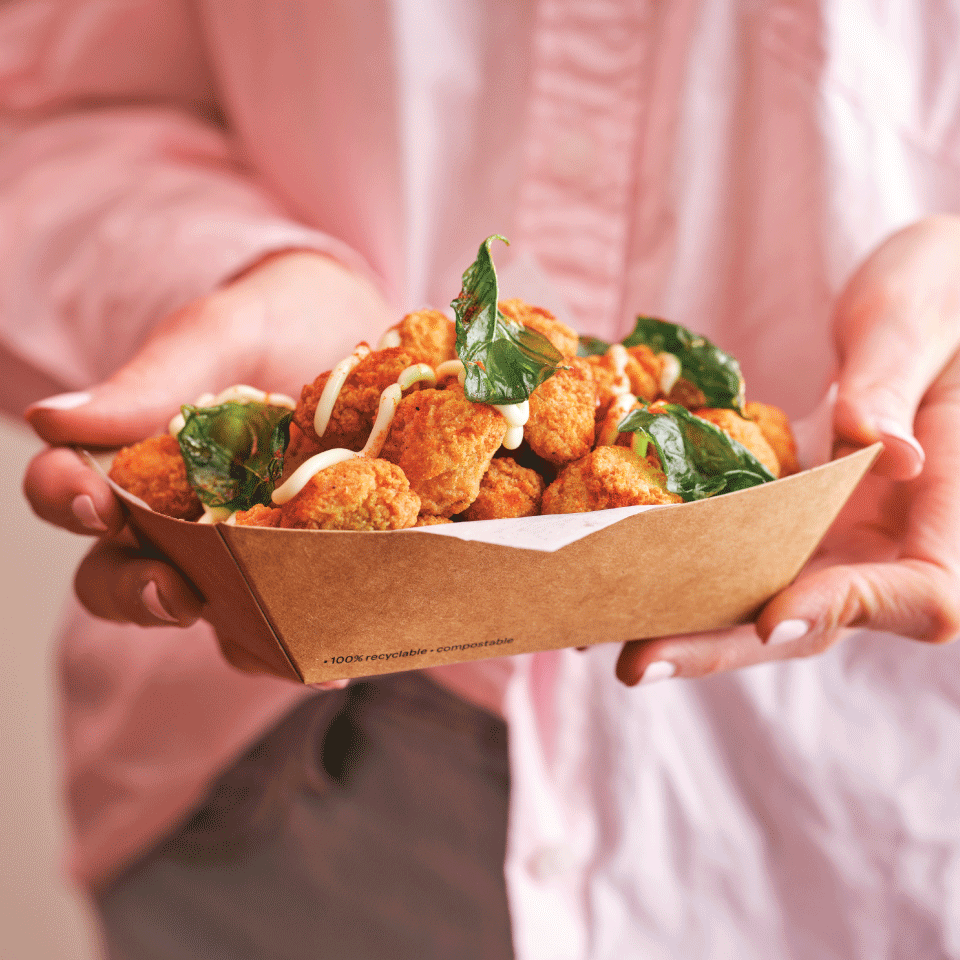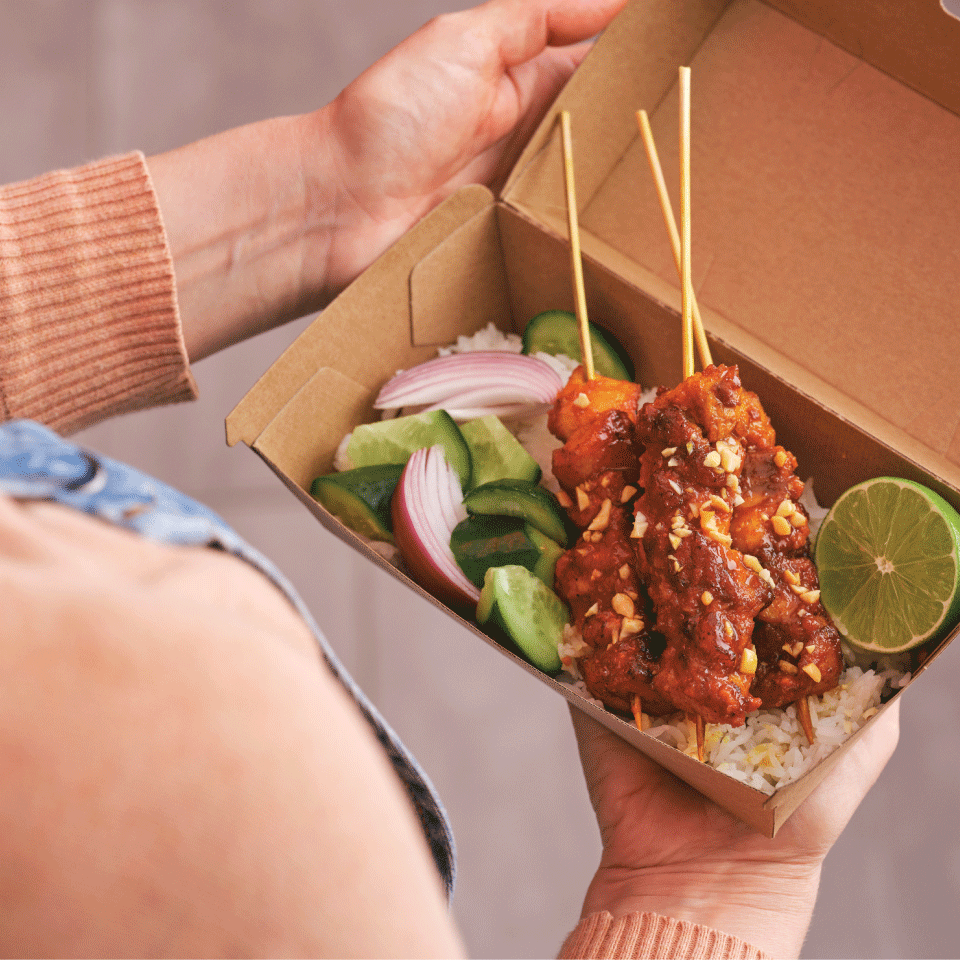 While food delivery has been growing in popularity for a number of years, impacts of COVID-19 led to a surge for the segment. Food delivery is growing at more than 9% each year4, with China leading in revenue raised per country in this segment. Online delivery remains dominated by a few key players in this market, including Uber Eats, Just Eat, Meituan Dianping, Delivery Hero and Door Dash5.
Even the aggregators in food delivery are experiencing disruptions of their own, with virtual communities facilitating engagement not just between a brand and a consumer, but from consumer to consumer – with traditional word of mouth taking on a whole new digital presence6. Online channels are enabling consumers to self-educate and make informed purchase decisions from the comfort of their own home.
The role of packaging
The role of packaging in food delivery remains central to maintaining product integrity and heat retention. Food safety and hygiene is key, particularly due to concerns from COVID-19. As such, brands are looking for tamper-proof packaging, or even going as far as using materials which offer protection from pathogens7.
"Delivery has been a significant focus of product development as we work to further elevate convenience through foodservice packaging innovation. We are always looking for better ways to deliver food; testing different material types to promote heat retention and looking at new ways to tamper proof packaging products."
-Max Hughes – Design Manager – Asia and Strategic Markets
Packaging plays an important role in enabling convenient options for consumers. The popularity of online grocery orders and food delivery has soared, and packaging is crucial for improving travelability of food items. Promoting convenience in response to a change in consumer shopping behaviour requires versatility and adaptability of packaging design.
References
1. New York Time, 'Grocery shopping during coronavirus', https://www.nytimes.com/2020/09/08/dining/grocery-shoppingcoronavirus.html
2. Forbes, 'Latest changes to grocery shopping after COVID-19', https://www.forbes.com/sites/blakemorgan/2020/12/14/3-lastingchanges-
to-grocery-shopping-after-covid-19/?sh=6348e63b54e7
3. Industrial Packaging "Convenience when it comes to packaging", https://www.industrialpackaging.com/blog/packaging-trends-consumer-convenience
4. Statista, Food Delivery https://www.statista.com/ outlook/dmo/eservices/online-food-delivery/australia
5. Global Newswire, "Online food delivery services growth", https://www.globenewswire.com/news-release/2021/12/01/2344387/0/en/
Online-Food-Delivery-Services-Market-Growth-To-Accelerate-At-Rate-Of-11-As-Per-The-Business-Research-Company-s-Online-Food-Delivery-Services-Global-Market-Report-2021.html
6. Rabobank, 'Online food communities join the conversation', https://research.rabobank.com/far/en/sectors/consumer-foods/online-foodcommunities-joining-the-conversation.html
7. Mintel Packaging Trends Webinar, Packaging TouchPoint, presented by David Luttenberger