Are you sure? If you change your country now, any items you have added to your quote will disappear.
Your location
Please set your location to see relevant stock levels. Freight costs and taxes will be calculated once you log in.
Note: changing your location will empty your cart.
Cut the Rubbish: Our July Champion
July 16, 2020
One year on from Seven Miles launching with RecycleMe™, we are pleased to celebrate them as this month's Cut the Rubbish Champion.
Seven Miles is a specialty coffee roaster based on Sydney's Northern Beaches, with micro-roasteries in Canberra & Brisbane.
From sourcing the best coffee and bringing out its potential in the roast, to the industry-leading research and training, it is fair to say that the team at Seven Miles are driven by a passionate pursuit of exceptional coffee.
The Seven Miles commitment is to reduce their impact on the planet in ways that are both practical and economically sustainable.
As part of their Seven Steps in the Right Direction initiative that launched in July 2019, Seven Miles started using RecycleMe™ cups and collection at their famous roastery in Sydney's Northern Beaches.
Other sustainability initiatives include coffee pod recycling, reusing coffee bean sacks at Taronga Zoo, using spent grounds as fertiliser and generating solar power to run their Manly Vale roastery.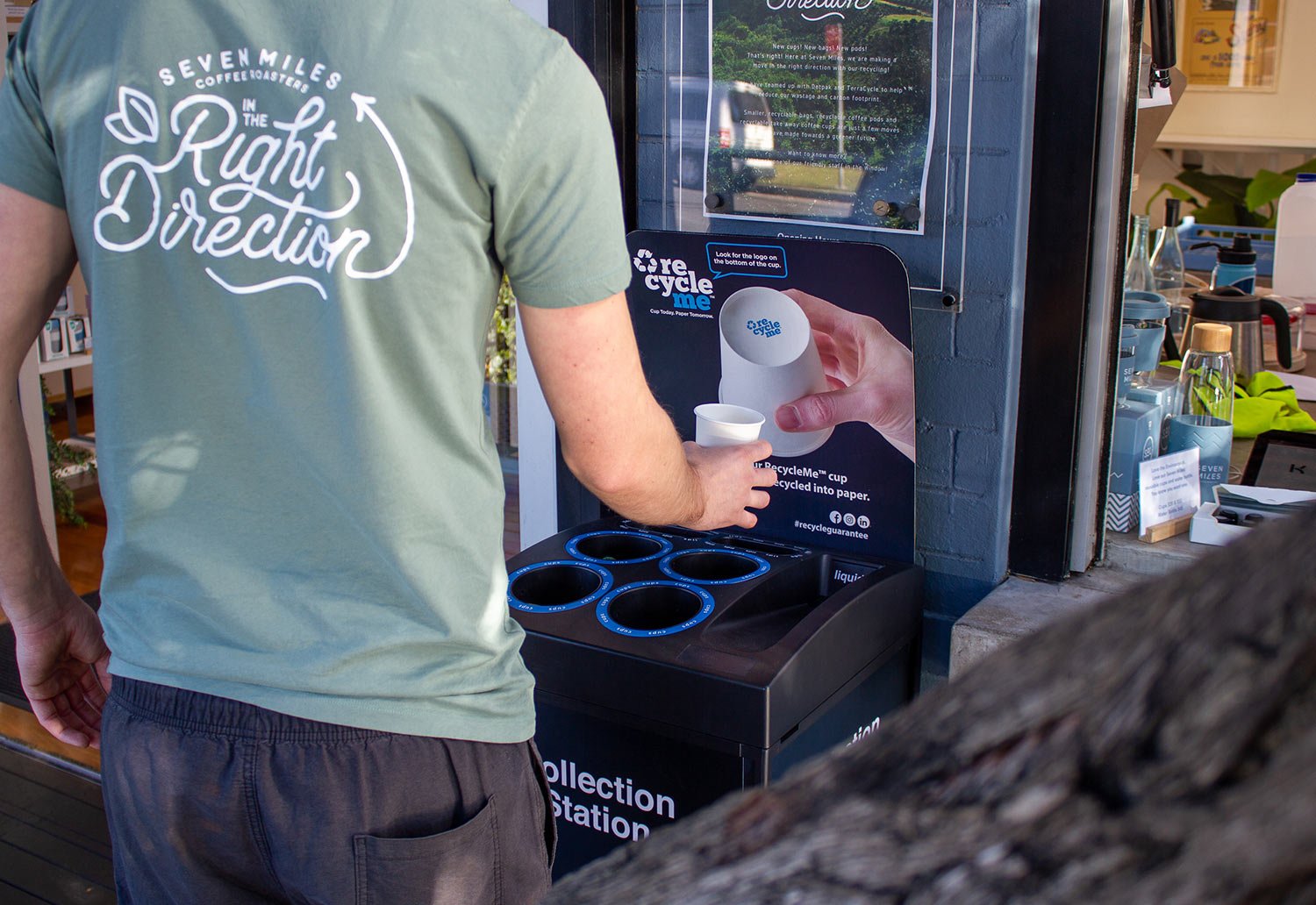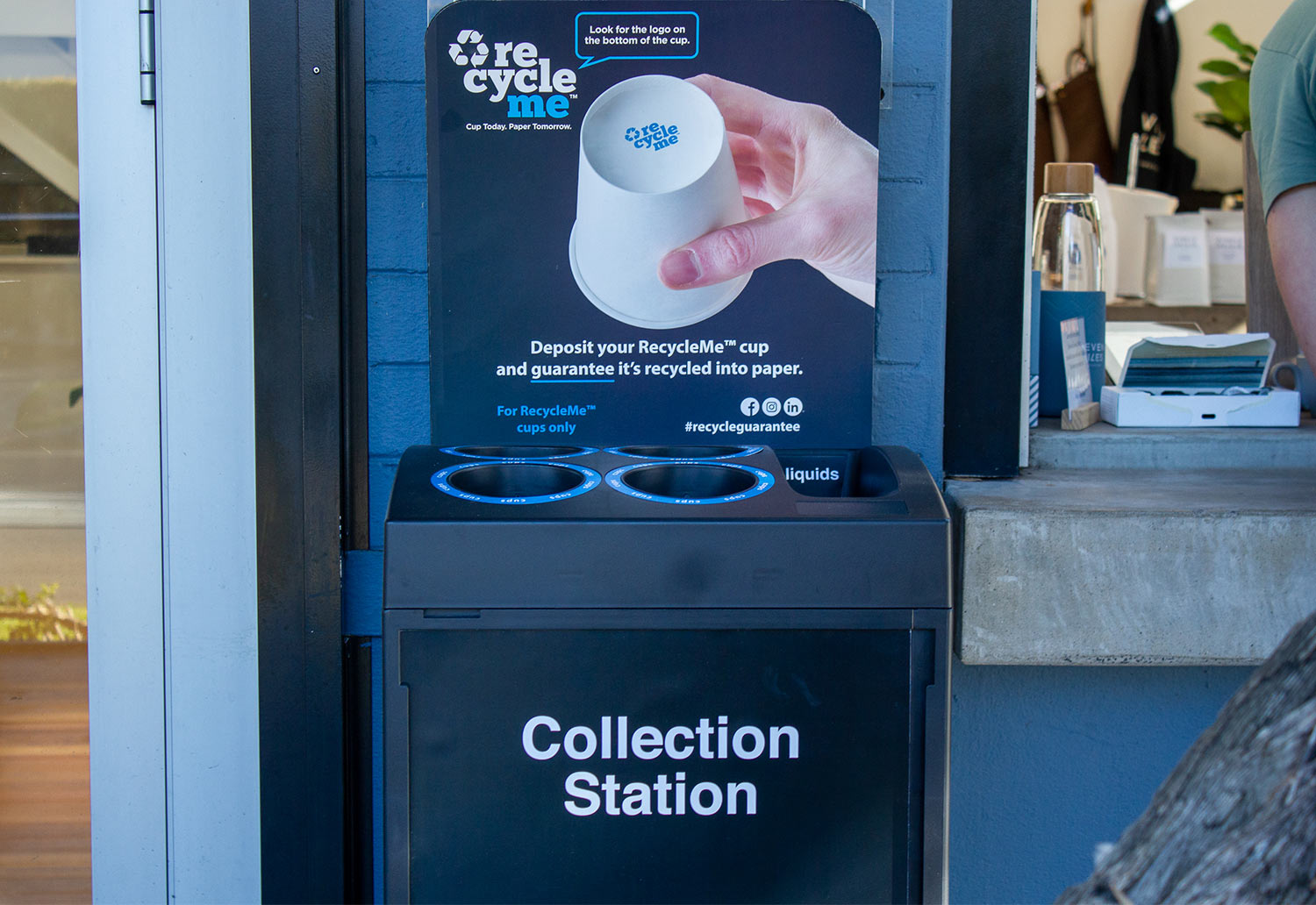 Dr Adam Carr, Head of the Seven Miles Coffee Science & Education Centre talks about Seven Miles' reason for choosing RecycleMe™ takeaway cups, "Our goal was to make a real impact on reducing waste."
"Through the work of our Coffee Science & Education Centre, we knew that biodegradable options weren't a practical solution in achieving this goal.
With RecycleMe, the new lining technology combined with a collection system was the first real solution to help eliminate paper cup waste." Adam said.
As well as their own café and roastery, Seven Miles supply their exceptional coffee to around 700 wholesale customers across NSW, Queensland and the ACT and RecycleMe™ cups are also available to the majority of this network – including their most popular brands like The Cat's Pyjamas, Leaf & Berry and Belaroma.
"We are strongly committed to minimizing our environmental footprint at scale, and we believe that the Detpak RecycleMe solution fits that bill.
"We take heart that the technology won't only reduce waste from the coffee industry, but the food industry as a whole." Says Dr Carr.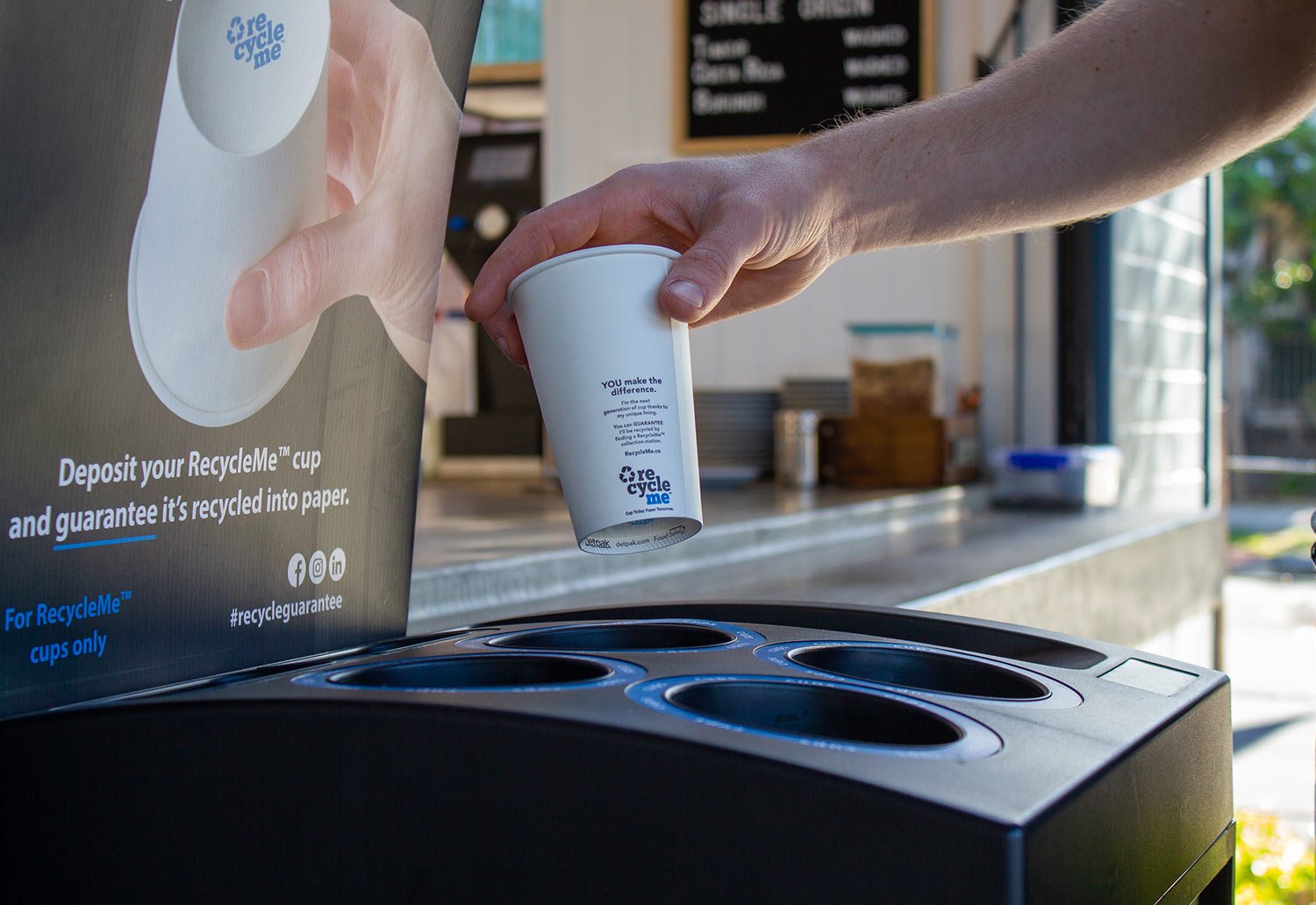 Seven Miles have taken a small action that leads to big change. By switching to RecycleMe™ cups and collection, they are enabling their takeaway cups to be diverted from landfill and recycled into paper products.
Take a small action and join the RecycleMe™ network today.
Or, back to Latest News.