Are you sure? If you change your country now, any items you have added to your quote will disappear.
Your location
Please set your location to see relevant stock levels. Freight costs and taxes will be calculated once you log in.
Note: changing your location will empty your cart.
Detpak partners with Foodland to reduce single-use plastics
September 20, 2022
Detpak has partnered with mighty South Australian business, Foodland, to redesign core packaging products used within the bakery section in their grocery stores.
This new range of products can be placed in a kerbside recycling bin after use to live again as part of the circular economy. The range includes flat bags, bread bags and cake boxes.
"It is an exciting time for Foodland as they transition away from plastic toward recycled content paper and board products," said Group General Manager of Marketing, Matthew Taylor
"And this is just the beginning. We're also investigating sustainable solutions for other sections within Foodland grocery stores."
Franklin dos Santos, Chief Executive Officer, Foodland Supermarkets said "This initiative is the beginning of our journey to 2025 when our packaging will be compostable, recyclable or reusable across all Foodland stores."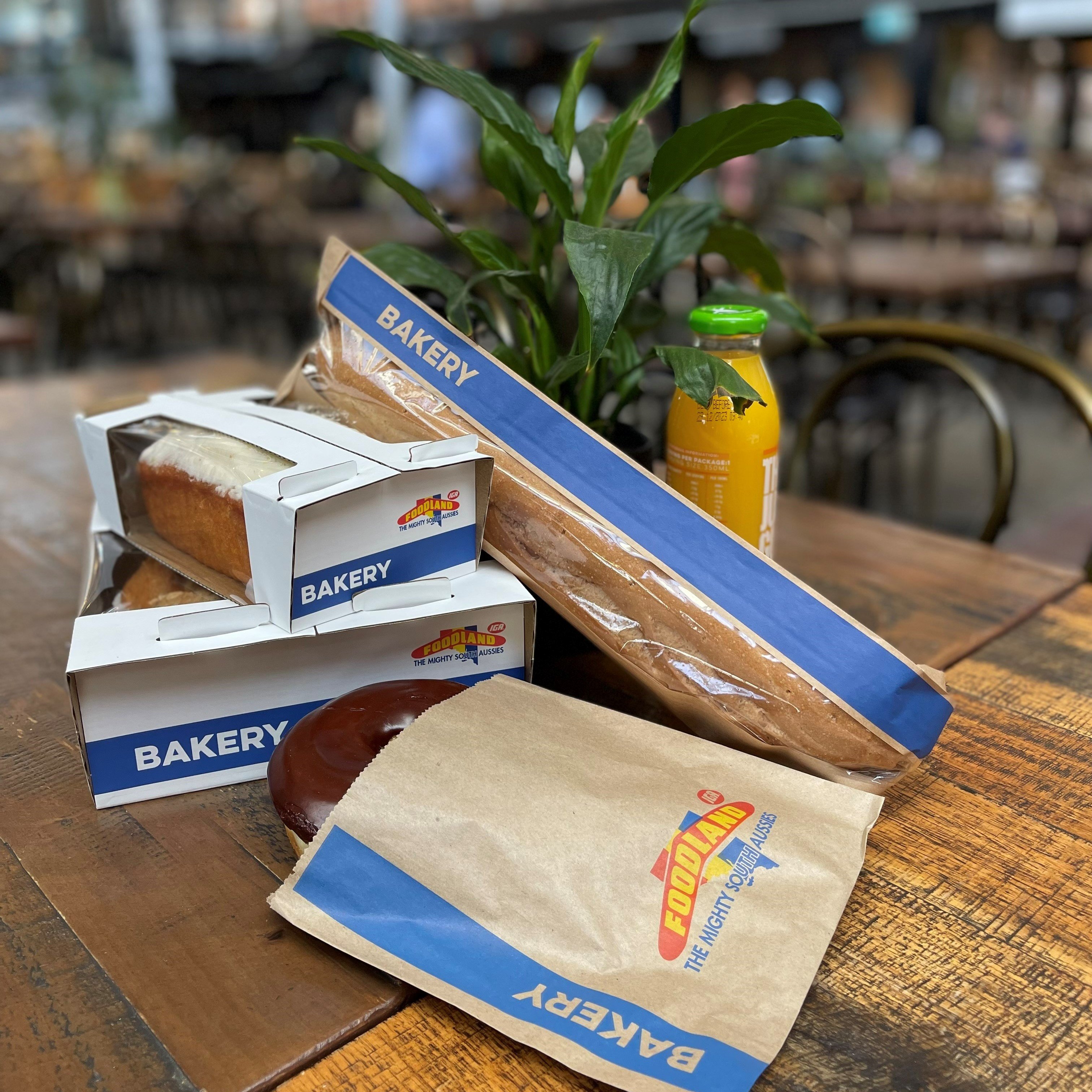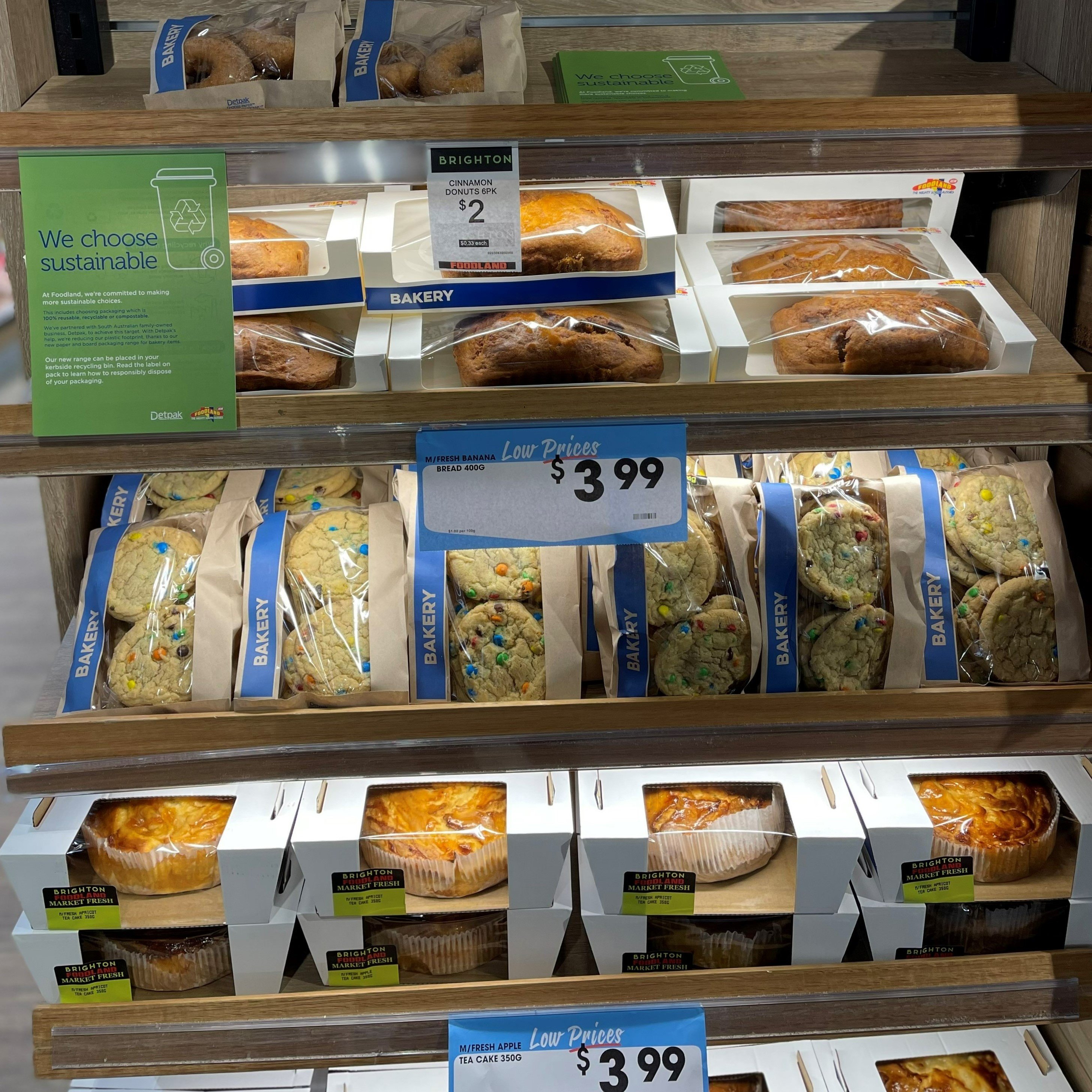 The new range is available now at Brighton Foodland.
This exciting innovation project is supported by Green Industries South Australia (GISA)'s Circular Economy and Market Development Grant (CEMDG).
The CEMDG supports South Australian businesses to partner, and together increase the volume of South Australian recycled-content products across various industries.
Back to Latest News.