Are you sure? If you change your country now, any items you have added to your quote will disappear.
Your location
Please set your location to see relevant stock levels. Freight costs and taxes will be calculated once you log in.
Note: changing your location will empty your cart.
Detpak partners with Mitolo Family Farms to create an Australian packaging first
May 8, 2023
Detpak has partnered with Australia's potato and onion category leader Mitolo Family Farms as well as Coles to create Australia's first kerbside recyclable paper bag for fresh potatoes.
The packaging first will see Mitolo Family Farms' premium Gourmandine potatoes sold in the new paper bags – delivering a 64% reduction in plastic, with 8.2 tonnes less plastic being used each year (when compared to the previous packaging for this product).
The new Gourmandine paper packaging extends on previous sustainability steps taken by Mitolo Family Farms – having cut its use of plastic packaging by 60 tonnes in 2022 by reducing the thickness of plastic used to bag potatoes.
The packaging innovation is the result of over three years of rigorous development and it's hoped it may lead to other fresh produce items being packed in a way that makes it easy for consumers to support recycling efforts.
"This bag may sound like a simple solution, but it has taken immense work to ensure there is absolutely no compromise to the quality of the potatoes while allowing us to achieve the sustainability outcome we were seeking," Mitolo Family Farms Managing Director Frank Mitolo said.
"We had to consider everything from lux lighting levels in the supermarket through to breathing holes that don't tear, new sealing solutions, bag strength and more.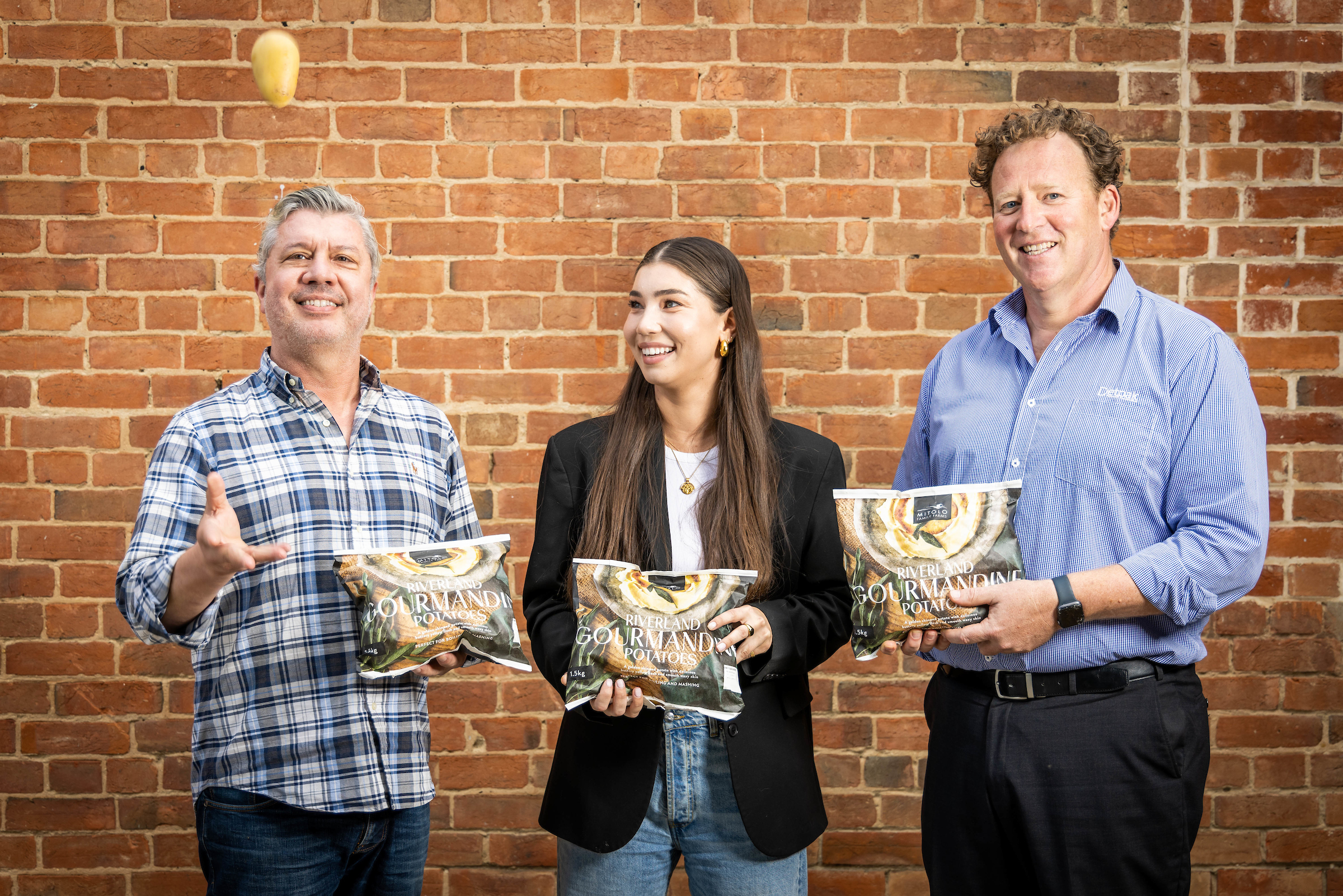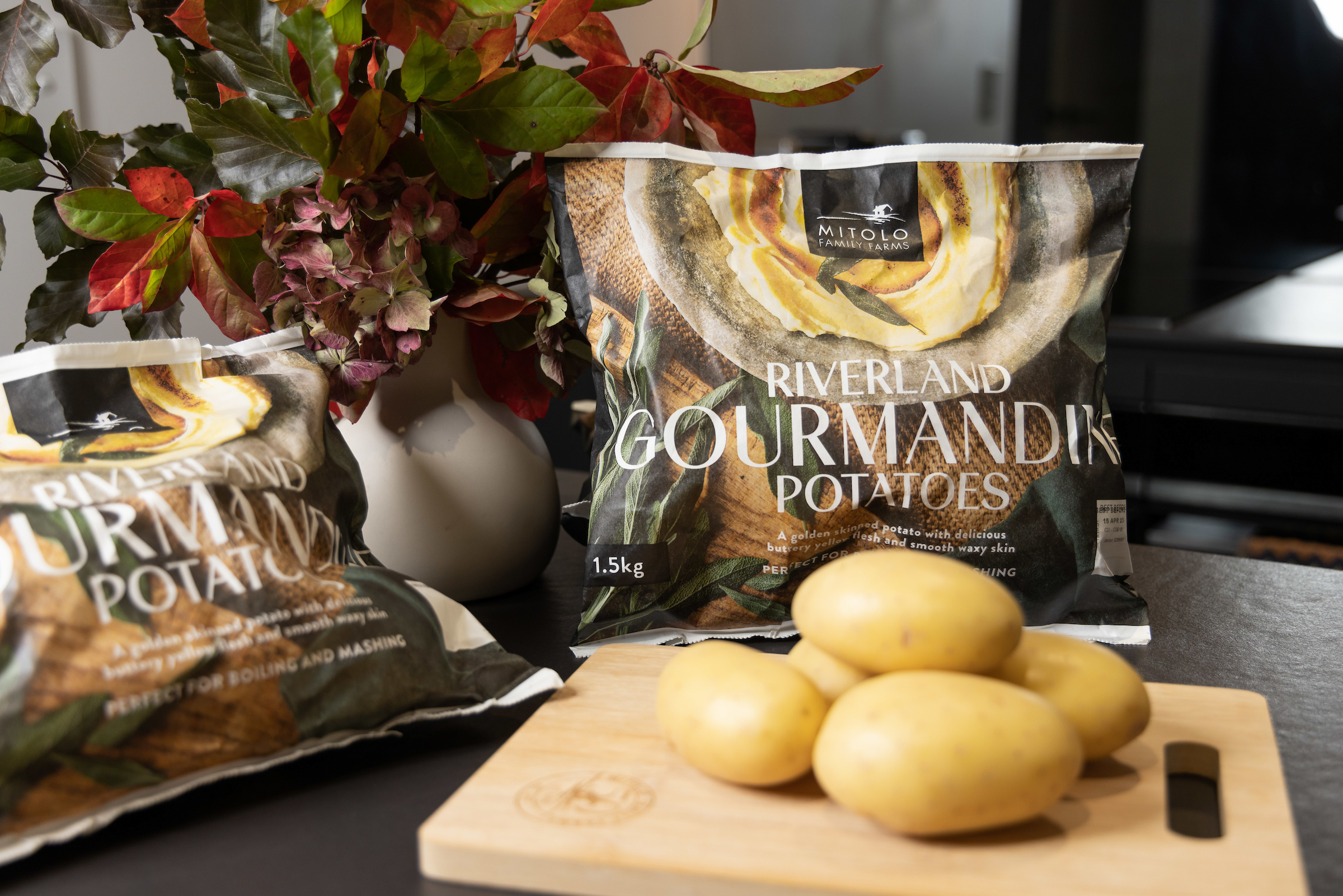 "We know Australian consumers are increasingly looking for sustainable supply chains for the products they purchase, and we're proud to be leading the way and partnering with Coles for a product that so many families love to cook and share."
Mitolo Family Farm's Gourmandine potatoes are exclusively available in Coles supermarkets.
Detmold Group General Manager of Innovation and Sustainability Tom Lunn said Detpak applied proprietary technology to deliver on both sustainability and efficiency outcomes for Mitolo Family Farms, Coles and the end-consumer.
"We're very pleased to have been able to draw on our in-house development capabilities in order to assist Mitolo Family Farms with their desire to transition their Gourmandine product away from plastic packaging," he said.
"Consumers are becoming more and more conscious of making responsible choices when it comes to choosing which brands to buy from, and packaging plays a significant part in those decisions."
Coles Business Category Manager for Vegetables Tim Nitschke said Coles was pleased to work with Mitolo Family Farms to develop the innovative paper packaging solution for the Gourmandine range.
"Coles has partnered with the Mitolo family for over 25 years and we were pleased to work closely with them to develop this innovative paper packaging solution for the Gourmandine range which has always been exclusively available through Coles," he said.
"Growers like the Mitolo family are a critical part of our ambition to become Australia's most sustainable supermarket and it is industry leading initiatives such as this one which demonstrate our commitment to this goal. Working closely with Mitolo Family Farms we have now reduced plastic packaging by [INSERT] ???? tonnes since [INSERT] ????
"This initiative is a fantastic example of our Better Together focus area as part of the Coles Sustainability Strategy."