Are you sure? If you change your country now, any items you have added to your quote will disappear.
Your location
Please set your location to see relevant stock levels. Freight costs and taxes will be calculated once you log in.
Note: changing your location will empty your cart.
Global Sea Freight Impacts and Inflationary Pressures
March 30, 2021
Perhaps you've seen that stranded ship Ever Given has now been refloated in what will be just the start of clearing a backlog of ships in the Suez Canal.
Unfortunately, the impacts of current global sea freight demand are even more significant than this recent example appearing in the media.
For an introduction to the topic, read our Update on Global Sea Freight Impacts.
In the early stages of 2021, the costs of sea freight remains at an all-time high.
The causes are varied, but include:
Decreased availability of air and road freight due to COVID-19
Imbalanced container equipment (importing to exporting ratio)
Reduced supply alongside sudden increase of demand
Increased costs across supply chains
Global port congestion
Some industry experts are forecasting that the demand and inflated costs will continue for several months ahead, with some predictions of stabilization in the second half of 2021.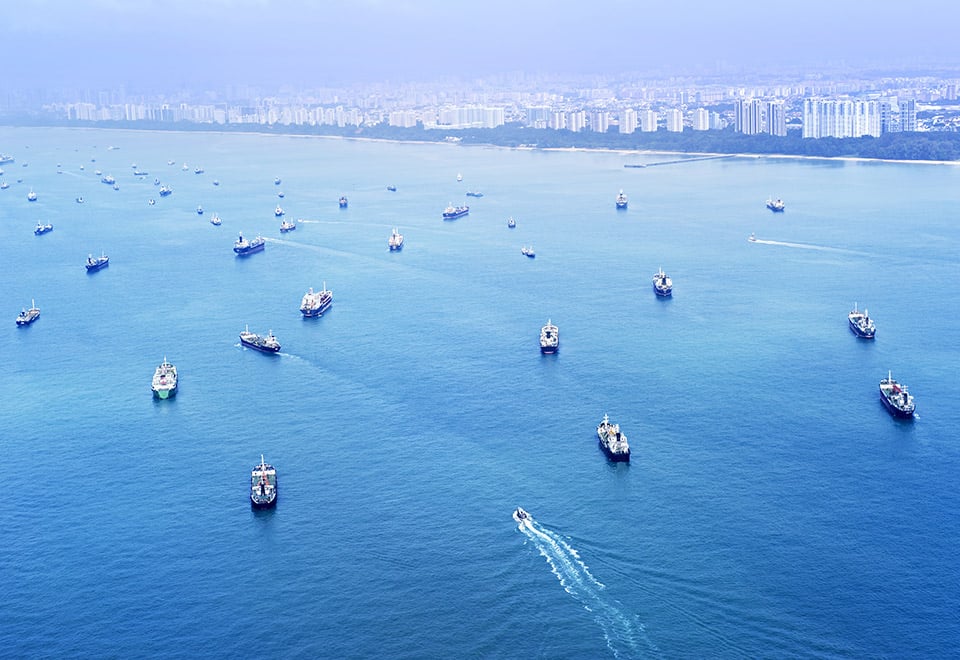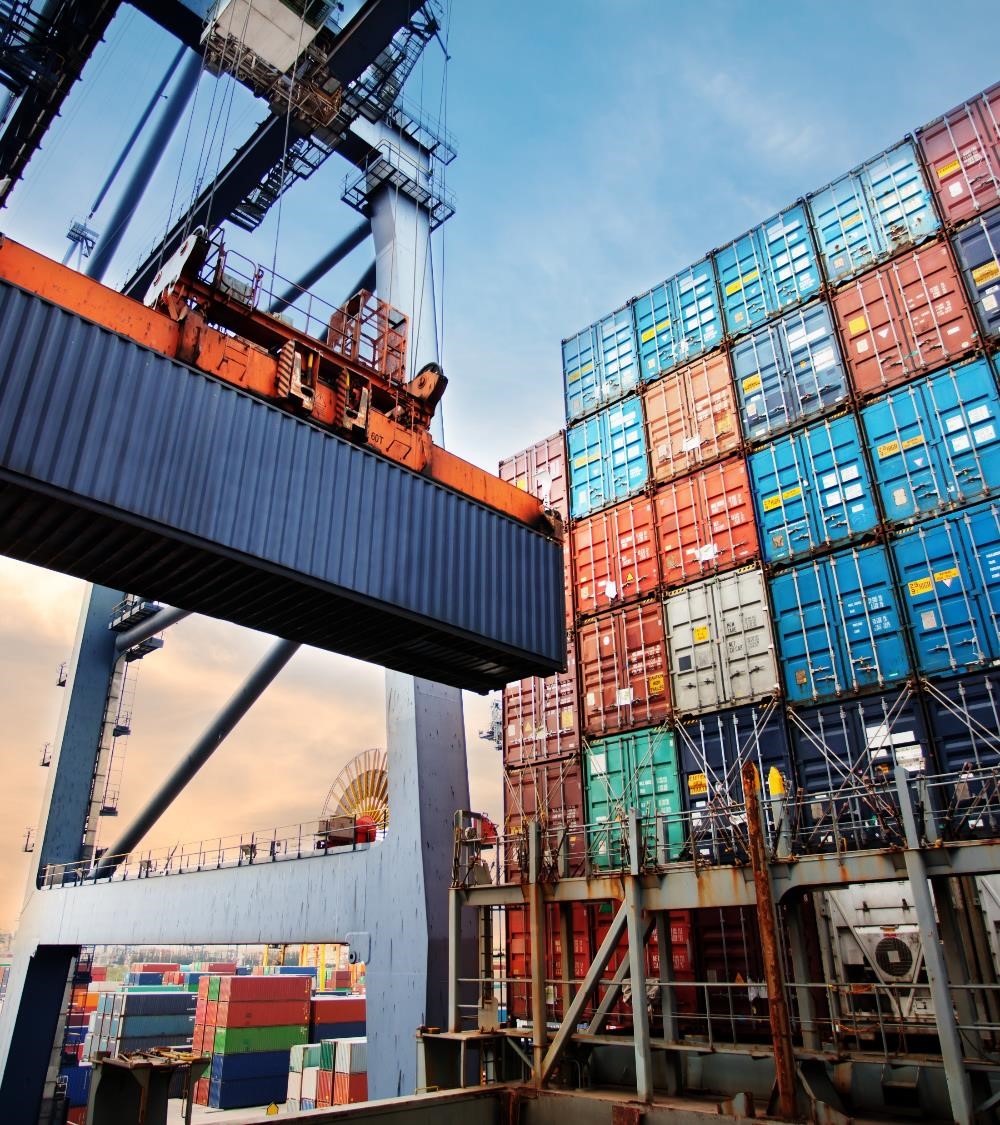 During the initial impacts of COVID-19, regions around the world went into lockdown, and freight forwarders introduced blank sailings (or cancelled routes) to mitigate an anticipated drop in demand. During this time, demand increased, at the same time as capacity in other measures like air and road freight decreased.
This unforecasted demand saw containers brought into ports, product moved, and the container itself "parked". An imbalance of importing to exporting has seen container shortages in some locations and overcrowding in others.
Extenuating circumstances, such as industrial action in Australian ports in the middle to end part of 2020 and a cyber attack on one of the world's largest shipping companies exacerbated issues.
Some carriers then closed to taking new freight bookings in the second half of 2020 while ports also introduced congestion or logistic charges associated with the demand.
Significant freight demand saw an immediate impact on the cost of transporting finished goods and products.
Now, demand is impacting the procurement of raw material.
In examining the price points for key raw material indices including NBSK (Northern Bleached Soft Kraft) and OCC (Old Corrugated Cardboard), it is clear current demand is impacting price points.
While higher prices were anticipated in the early stages of 2021, due to seasonal pressures in the early stages of the calendar year (due to increased demand across Christmas and Chinese New Year), there is further inflation than usual.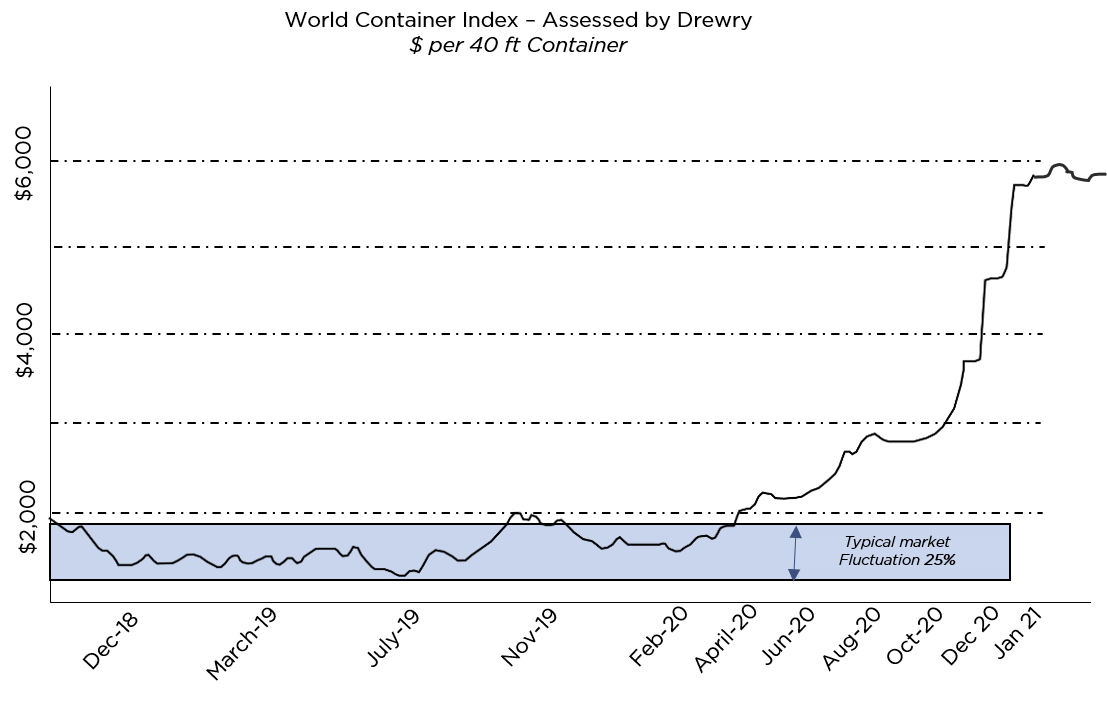 Even with significant challenges in market conditions, Detpak secured all space required during 2020 to support customers.
This was despite global schedule reliability dipping as low as 15%.
We took steps to ensure space could be secured, and continue to look at how we optimize our supply chain and freight logistics to support our customers at a challenging time.
Find out more about Global Freight Updates.
Or, back to Latest News.