Are you sure? If you change your country now, any items you have added to your quote will disappear.
Your location
Please set your location to see relevant stock levels. Freight costs and taxes will be calculated once you log in.
Note: changing your location will empty your cart.
Mask manufacturing site established in Brompton
April 28, 2020
The Detmold Group has rapidly established its mask manufacturing facility in Brompton, with the first of the machines arriving and installed last week.
With an increased need for personal protective equipment during the coronavirus health crisis, the Detmold Group is setting up for local production of masks in record time.
And, in recognising a long-term need for localising the manufacture of critical supply chains, the Group has launched a new division, Detmold Medical.
General Manager of Marketing and Innovation Tom Lunn said this quick turnaround in establishing the Brompton facility was essential in responding to a vital community need.
"The Detmold Group has moved quickly, expediting the installation of the first two machines to bring us ahead of schedule in our production timeline," Tom said.
"We've utilized local experience and knowledge to rapidly establish our manufacturing facility, and have been backed by our global network and procurement team, to source and secure the necessary raw material.
"We've also established a new divsion in Detmold Medical, affirming our commitment to a long-term local manufacturing solution to support the protection of healthcare workers in Australia.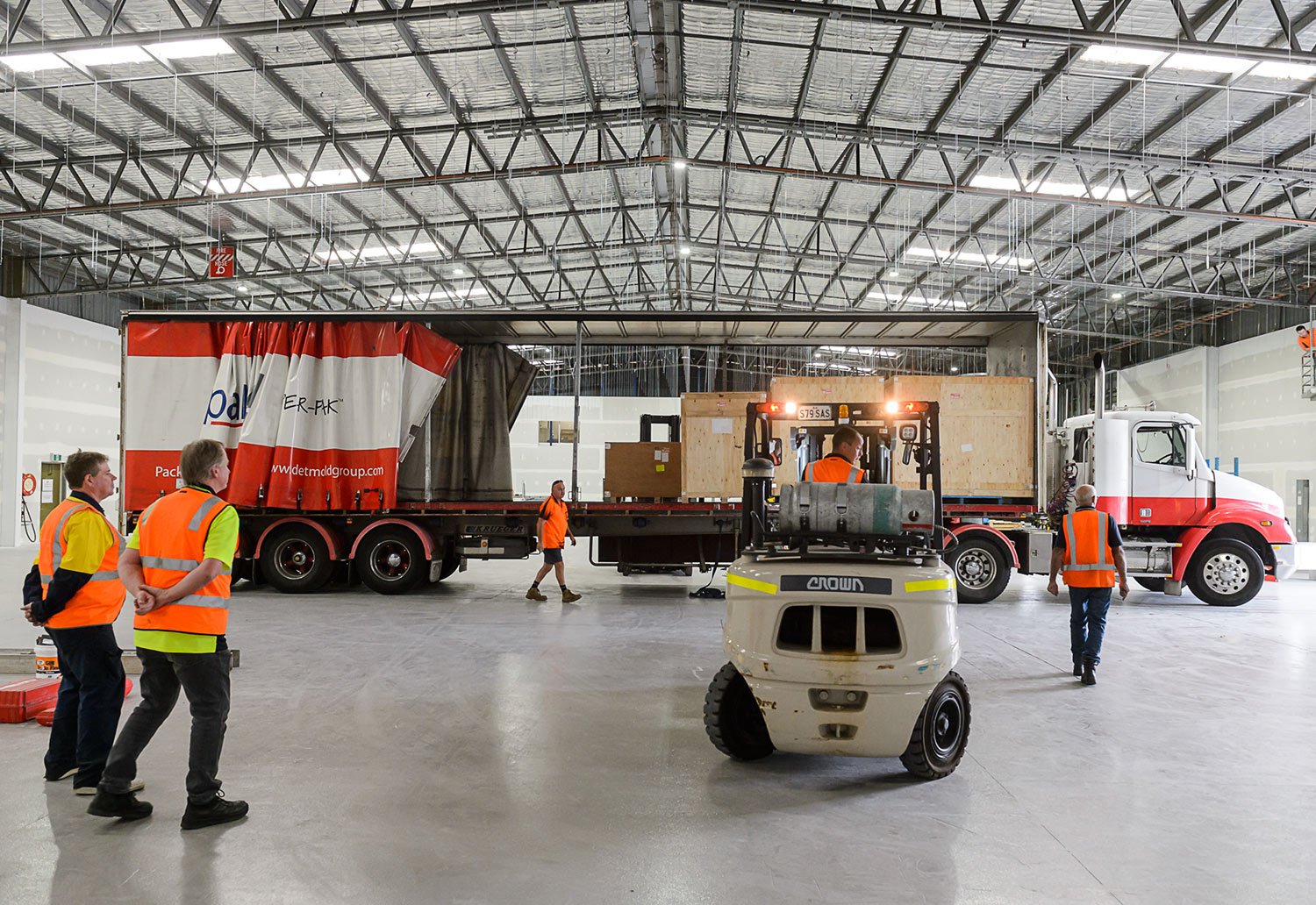 "Our team has worked efficiently to install new machinery.
"Leveraging our global footprint and operations network has seen a quick reaction to enable this local manufacturing solution.
"And we are pleased to have supported development of Australia's first ever PPE testing facility, thanks to the University of South Australia and Flinders University, which will be vital in our rapid supply of product," Tom said.
Find out more about our mask manufacturing.
Learn more about Detmold Medical.
Or, back to Latest News.