Are you sure? If you change your country now, any items you have added to your quote will disappear.
Your location
Please set your location to see relevant stock levels. Freight costs and taxes will be calculated once you log in.
Note: changing your location will empty your cart.
Detpak addresses Australian National Plastics Summit 2020
March 6, 2020
Key industry stakeholders came together with government officials earlier this week at the National Plastics Summit to address Australia's problem with single-use plastics.
Used to discuss several initiatives, from additional funding to support investment in recycling infrastructure, through to design and material considerations, the summit saw key-note addresses from notable figures across both Government and Industry to kick off conversations in collaboration to tackle plastics.
The Australian Packaging Covenant Organisation (APCO) used the summit to officially announce that they will lead the development of ANZPAC, Australia and New Zealand's representation in the Ellen MacArthur Foundation's global plastics pact network.
This global network coordinates the approach of a number of organisations around the worl working toward a circular economy for plastics.
With more details to come, in the early stages of development APCO has announced the ANZPAC Plastics Pact will:
Eliminate unnecessary and problematic single-use plastic packaging through redesign and innovation
Ensure all plastic packaging is reusable, recyclable, or compostable
Increase the reuse, collection, and recycling of plastic packaging
Increase recycled content in plastic packaging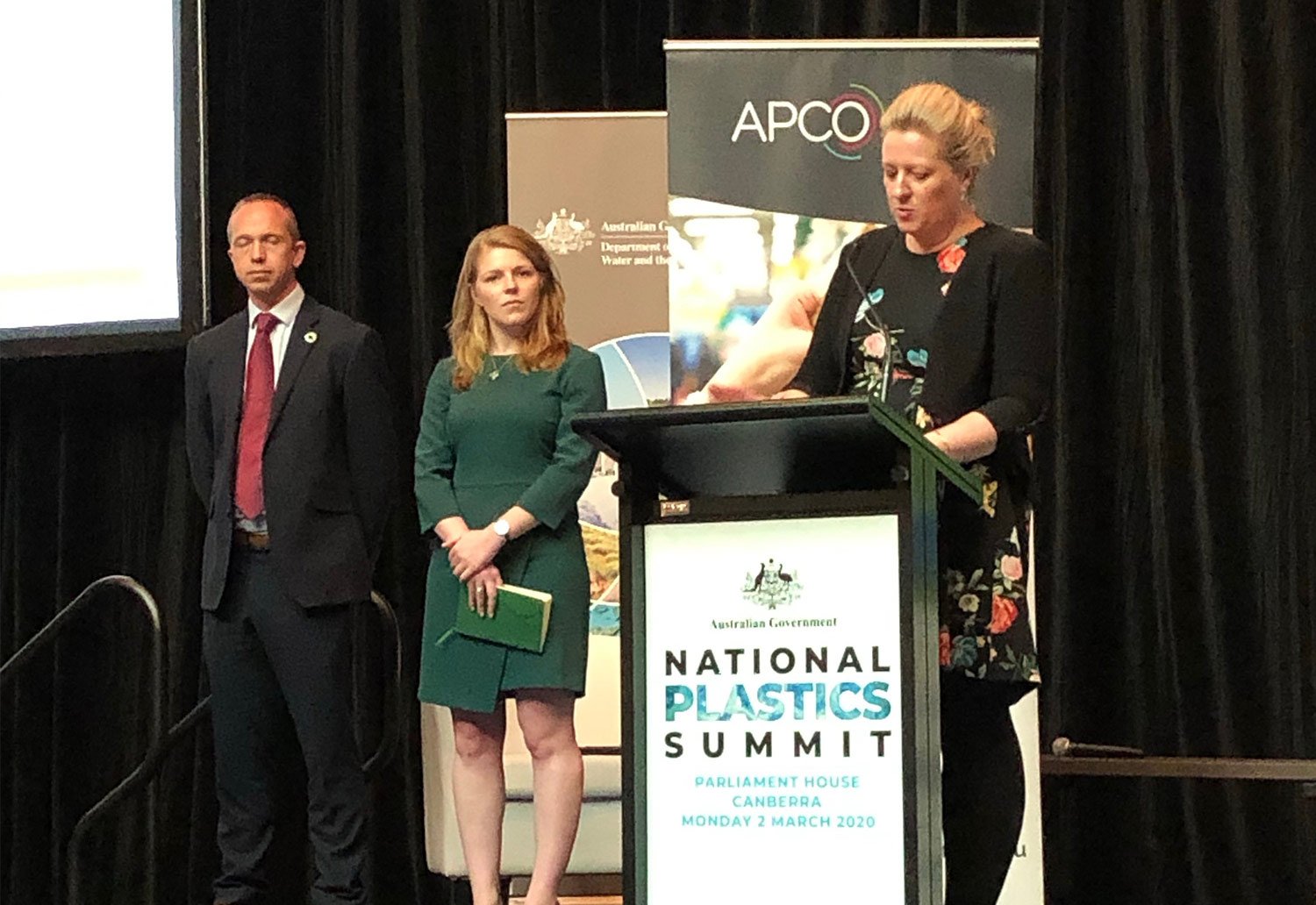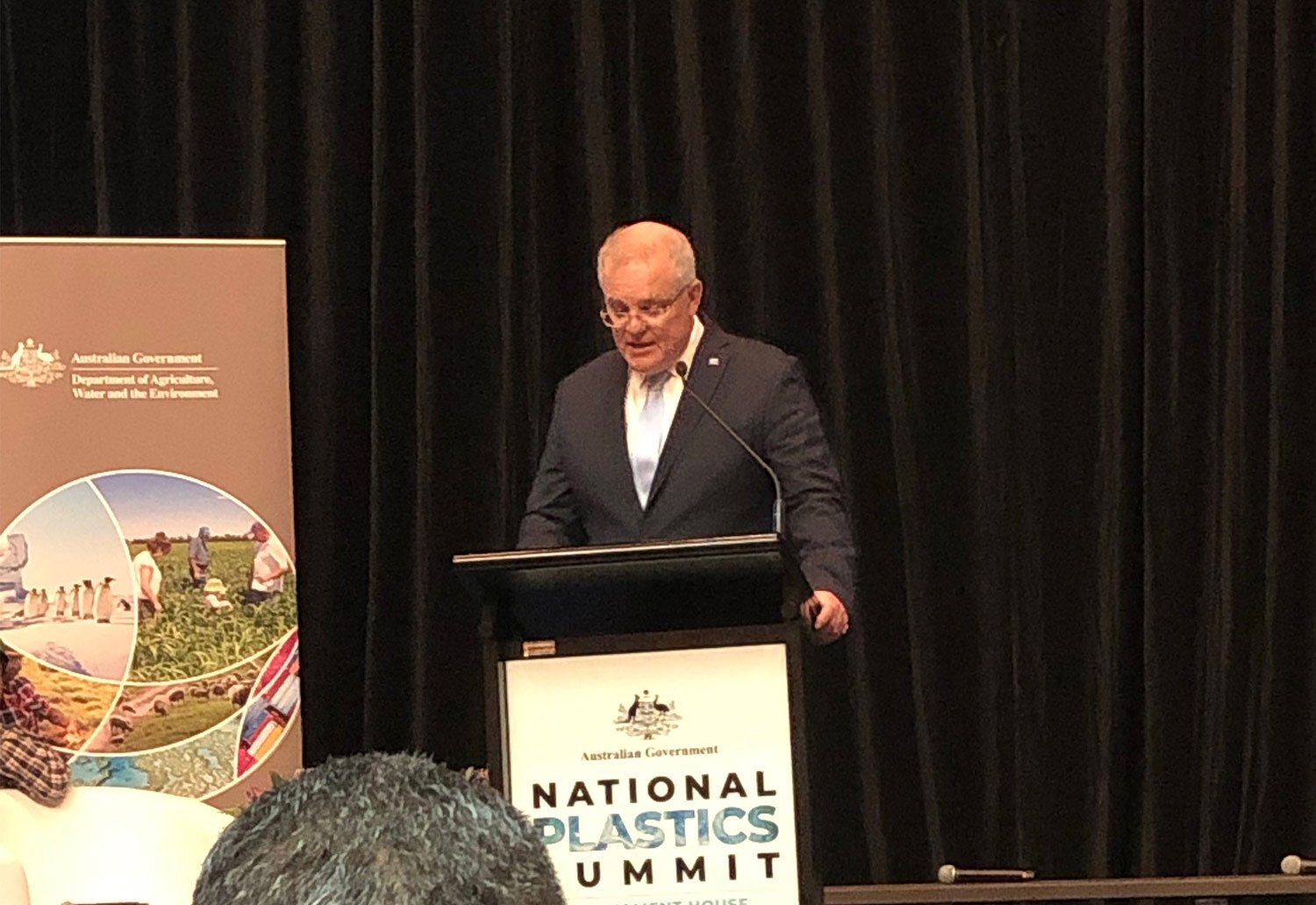 Meanwhile, the Federal Government introduced several initiatives to reduce single-use plastics and increase recycling rates.
This included an announcement to amend current procurement rules in order to increase demand for recycled content.
This is in-line with previously announced Toward 2025 packaging legislative targets, endorsed by Australia's Environment Ministers in 2018.
The Federal Government will look to make funding available for the waste industry to support the development of recycling infrastructure in Australia.
It was acknowledged that change is required from more than just the waste industry, with further roles required in designing plastics to be correctly used, recycled reliably and able to be remanufactured with little environmental impact.
Detpak General Manager of Marketing and Innovation Tom Lunn also addressed the National Plastics Summit, speaking specifically on 'Plastics at its Source'.
Speaking in line with the internationally accepted Waste Management Hierarchy, Tom spoke to a need for plastics to be reused or recycled, as a way to turn waste into a resource stream, acknowledging challenges to overcome in current Material Recovery Facilities (MRF) limitations, material challenges and regional challenges.
In highlighting some specific product examples, the importance of circular design considerations was highlighted as essential in ensuring materials are kept at a high value for as long as possible.
Circular design incorporates significantly more than product design itself, with Tom acknowledging these principles need to consider; how a consumer is engaged in understanding how to recycle products; what collection logistics are in place; how the product is recycled and what the end market is, to ensure a product can come full circle.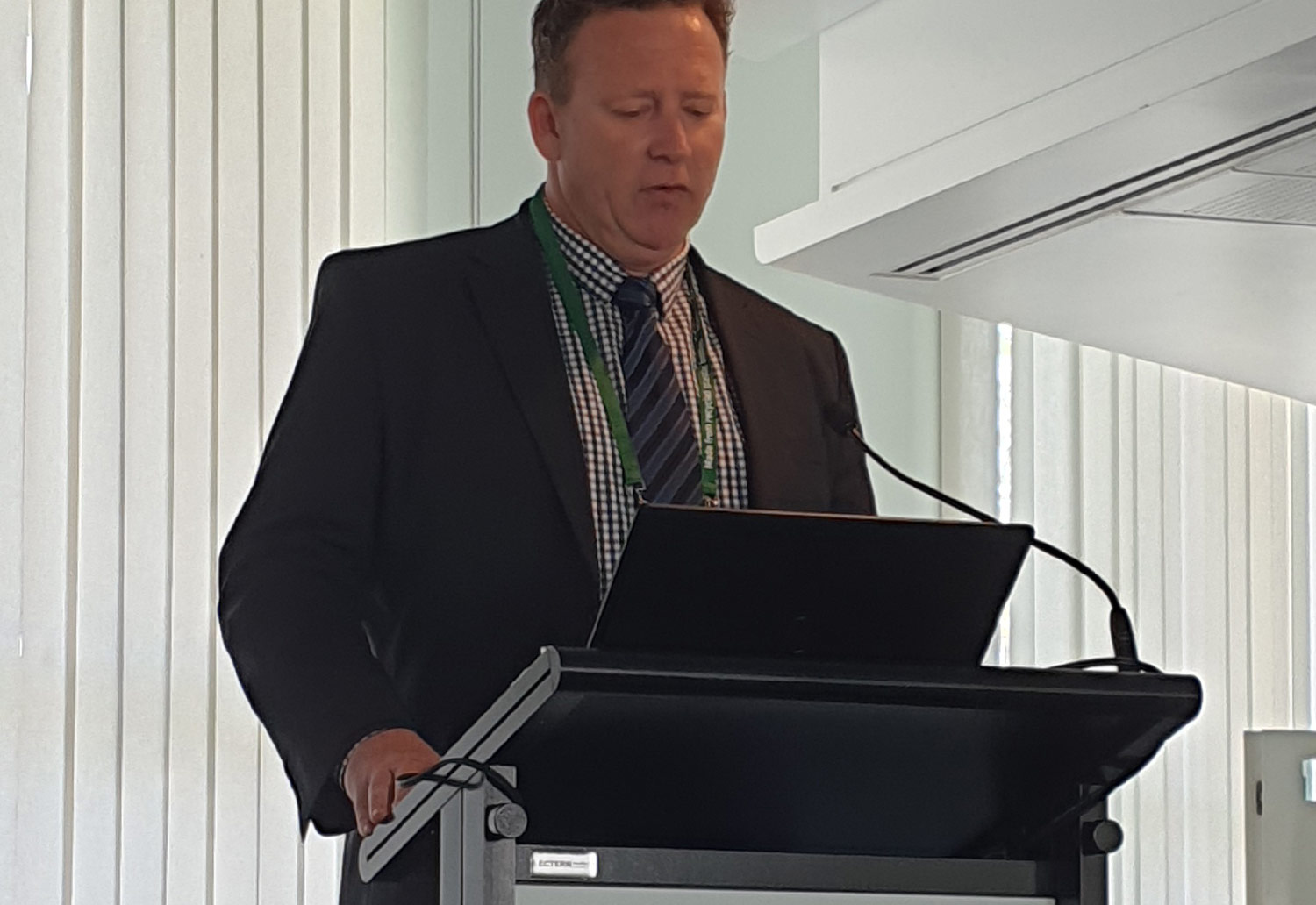 Packaging design, consumer and industry disposal and collection practices 'must all evolve in parallel to effectively bring about the system change required for a circular economy for packaging.'
Australian Packaging Covenant, 2019
Find out more about the ANZPAC Announcement from APCO.
Read more about our commitment to Sustainability.
Or, back to Latest News.