Are you sure? If you change your country now, any items you have added to your quote will disappear.
Your location
Please set your location to see relevant stock levels. Freight costs and taxes will be calculated once you log in.
Note: changing your location will empty your cart.
New Plastics Economy Global Commitment Progress Report
October 25, 2019
Detpak as part of the Detmold Group is proud to be a signatory to the New Plastics Economy Global Commitment.
Read the New Plastics Economy Global Commitment Progress Report 2019 to learn more about what we, and others around the world, are doing to eliminate single-use plastics.
As part of our commitment, we continue to use the Waste Management Hierarchy, encouraging our customers to 'avoid, reduce, reuse, recycle, compost, recover, landfill'.
Our previous introduction of a 100% recycled content paper carry bags has been taken on by 10 of our top customers, and we continue to innovate in recyclable packaging solutions thanks to the application of our next generation lining.
This includes creating a closed loop collection system for coffee cups, cold cups, plastic lids and straws.
Importantly, we continue to consider circular design and how it applies to our product range.
Looking at more than just product design, we are taking responsibility for education and engagement with consumers about responsible disposal at a product's end of life, as well as collection logistics and end markets for recycled content.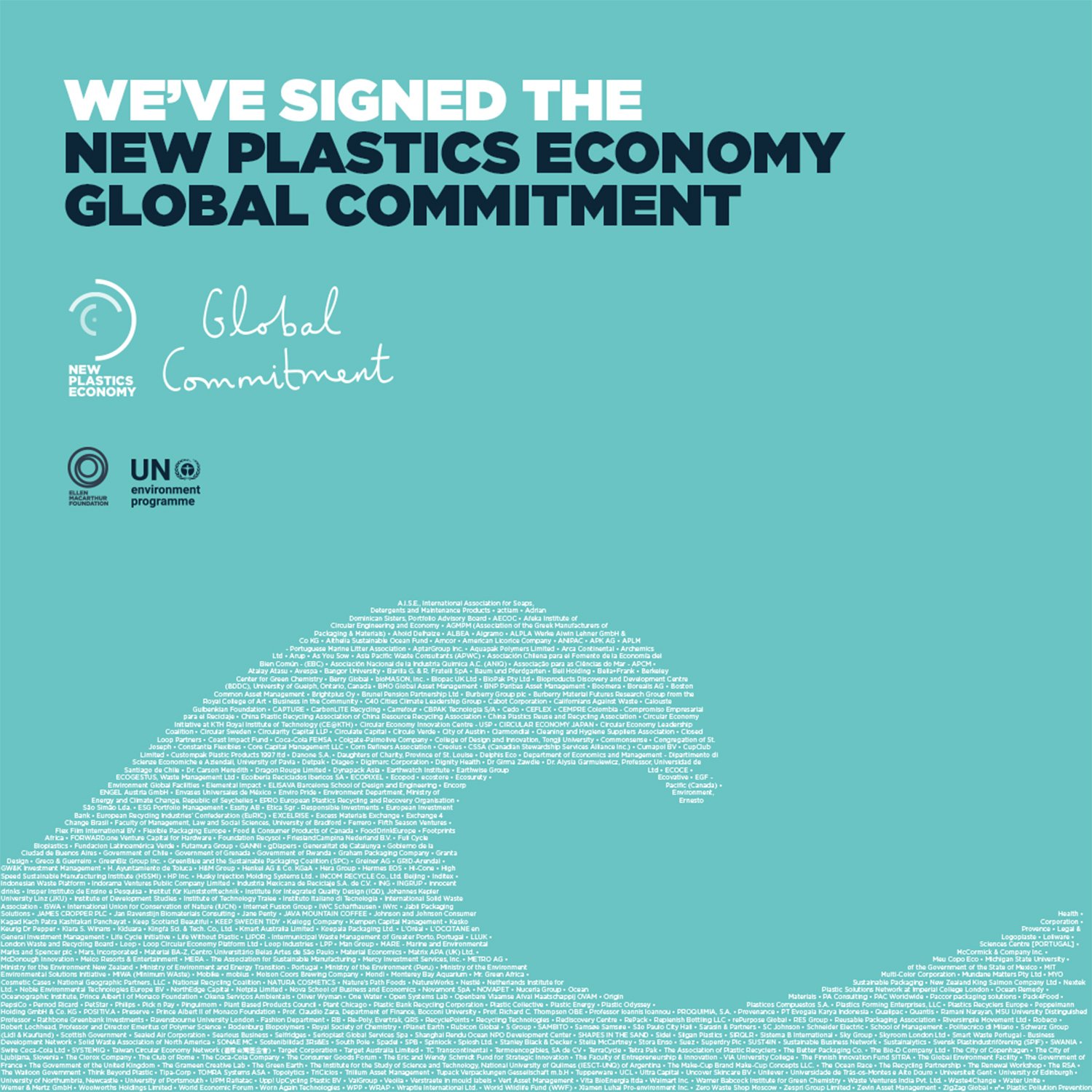 "Landfill, incineration, and waste-to-energy are not part of the circular economy target state. Businesses producing and/or selling packaging have a responsibility beyond the design and use of their packaging, which includes contributing towards it being collected and reused, recycled, or composted in practice."
Ellen MacArthur Foundation, New Plastics Economy Progress Report 2019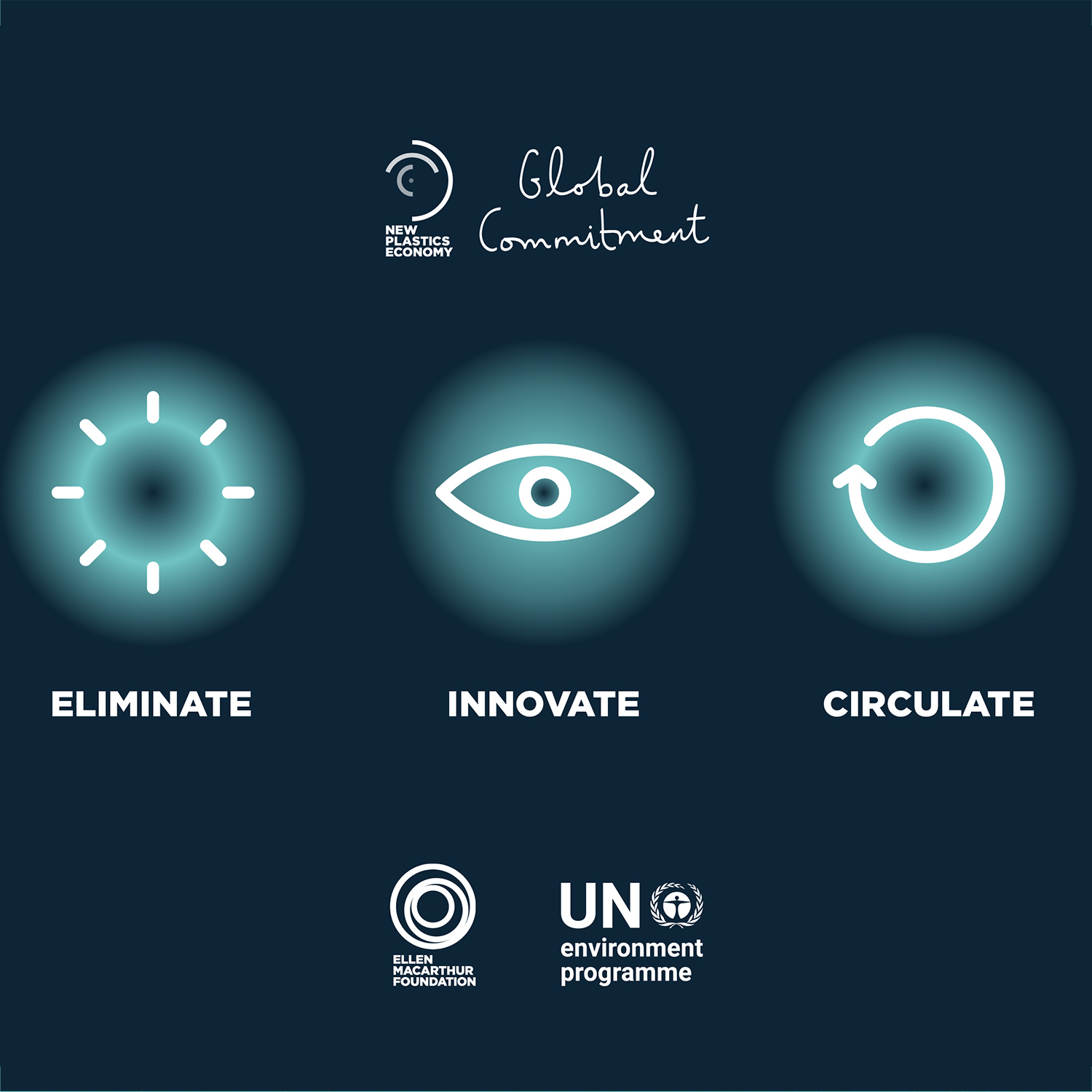 The scale of action to prevent plastic pollution has been revealed in this summary report published by the Ellen MacArthur Foundation, in collaboration with the UN Environment Programme.
It comes 12 months after the launch of the New Plastics Economy Global Commitment.
Launched in October 2018, the Global Commitment now has over 400 organisations committed to eliminating problematic and unnecessary plastic packaging, and innovating so that all plastic packaging is 100% reusable, recyclable, or compostable, and can be safely and easily circulated without becoming waste or pollution.
To tackle plastic waste and pollution we must move beyond recycling and the elimination of only the most commonly identified problematic packaging.
Through innovation, product and supply chain redesign, and new reuse business models, companies can reduce their plastic packaging use, while
unlocking new economic opportunities.
Read more from the Ellen MacArthur Foundation or back to Latest News.
SUBSCRIBE AND STAY INFORMED
Receive the latest in products, trends, news, events and tips.