Are you sure? If you change your country now, any items you have added to your quote will disappear.
Your location
Please set your location to see relevant stock levels. Freight costs and taxes will be calculated once you log in.
Note: changing your location will empty your cart.
RecycleMe™ - Cup today. Paper tomorrow.
29 November, 2018
The RecycleMe™ System sees takeaway cups recycled as part of existing recycling procedures in Australia.
Currently Australians are sending billions of takeaway cups to landfill every year.
With no viable recycling process for traditional takeaway cups because of their difficult to remove plastic lining, Detpak have launched an innovative solution.
Detpak's RecycleMe™ cups feature a next generation lining which is easily removed within existing recycling procedures in Australia, allowing the cups to be commercially recycled into copy paper.
Aligning with the right industry partners to support the RecycleMe™ System, these cups, when collected in a RecycleMe™ Collection Station, are guaranteed to be recycled into paper products.
We've created the right industry partnerships to support the implementation of this recycling system. Shred-X will collect the cups and have an existing 50,000 collection locations around Australia as part of their secure document destruction service, giving them an expandable footprint to support our RecycleMe™ System.
Our scalable solution can also have workplaces or alternate locations able to sign up to have their own RecycleMe™ Collection Stations to support the successful recycling of takeaway cups, because together we can all make a difference.
Participating businesses, cafes, or collection locations will receive a Making a Difference certificate, providing insight into how many cups they've collected and the resulting positive environmental benefit.
The RecycleMe™ System has been recognised for its innovation and impact on the environment, with the Detmold Group receiving the pinnacle award from the Australian Packaging Covenant Organisation, in Excellence in Sustainable Packaging.
Want to know more? Head to RecycleMe.co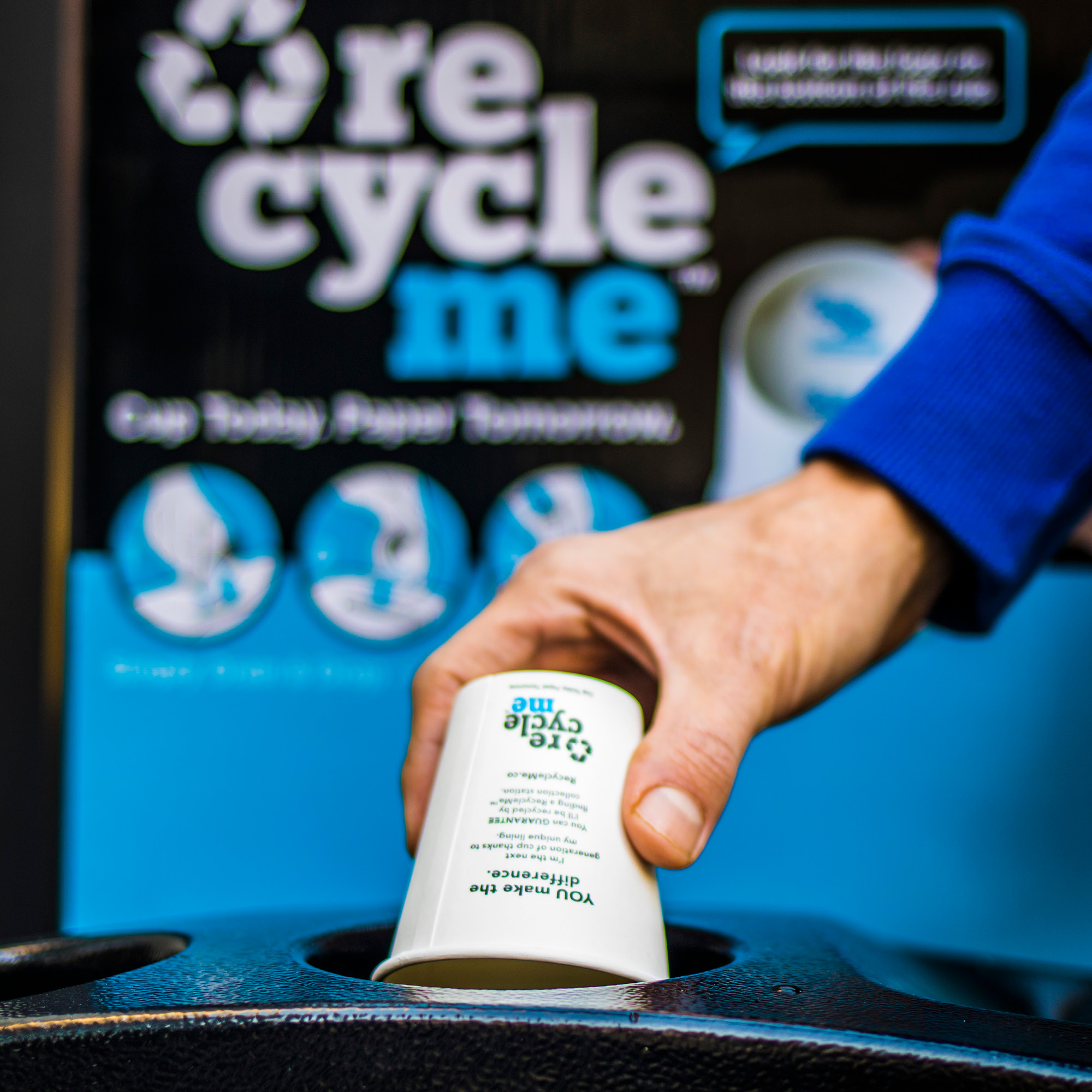 Back to Latest News