Are you sure? If you change your country now, any items you have added to your quote will disappear.
Your location
Please set your location to see relevant stock levels. Freight costs and taxes will be calculated once you log in.
Note: changing your location will empty your cart.
Plastic Free July - Choose to reduce plastic with RecycleMe™ cups
July 15, 2020
This Plastic Free July – your small actions lead to big change.
One small change your business can make is enabling your customers to recycle takeaway cups.
Traditional coffee cups are lined with a film of polyethylene (PE) plastic. This plastic lining prevents the coffee leaking through the paper cup; however, it is also this lining (which equates to approx. 5% of the cup) that deems them unfit for recycling and results in the whole cup, 95% of which is valuable paper fibre, being send to landfill.
As manufacturers of paper and board packaging, Detpak recognised some time ago that this was an unnecessary waste of valuable material.
We are constantly assessing new solutions and have been working with partners such as UniSA to remain at the forefront of coating technologies to improve the recover of fibre from our packaging products.
Lead collaborating researcher from UniSA, Associate Professor Drew Evans, says the design problem for disposable coffee cups has always been about delivering a product that won't leak but will still offer opportunities for recycling.
"Regular takeaway cups have relied on a plastic lining, making them difficult or impossible to recycle," Assoc Prof Evans says.
After being brought to public attention in 2017, there have been multiple lining alternatives appear on the market and working in partnership with UniSA's Future Industries Institute (FII), Detpak have been exploring the use of these lining in cups .
"Being able to work with Detpak on a sustainability challenge is very rewarding," Assoc Prof Evans says.
"Our expertise in thin film coatings is helping Detpak to further test innovative sustainable products."
All of cup lining options available, including compostable bioplastic and those that claim to be 'plastic free' are in fact some form of plastic, as currently, a polymer is required to enable the cup to hold liquid.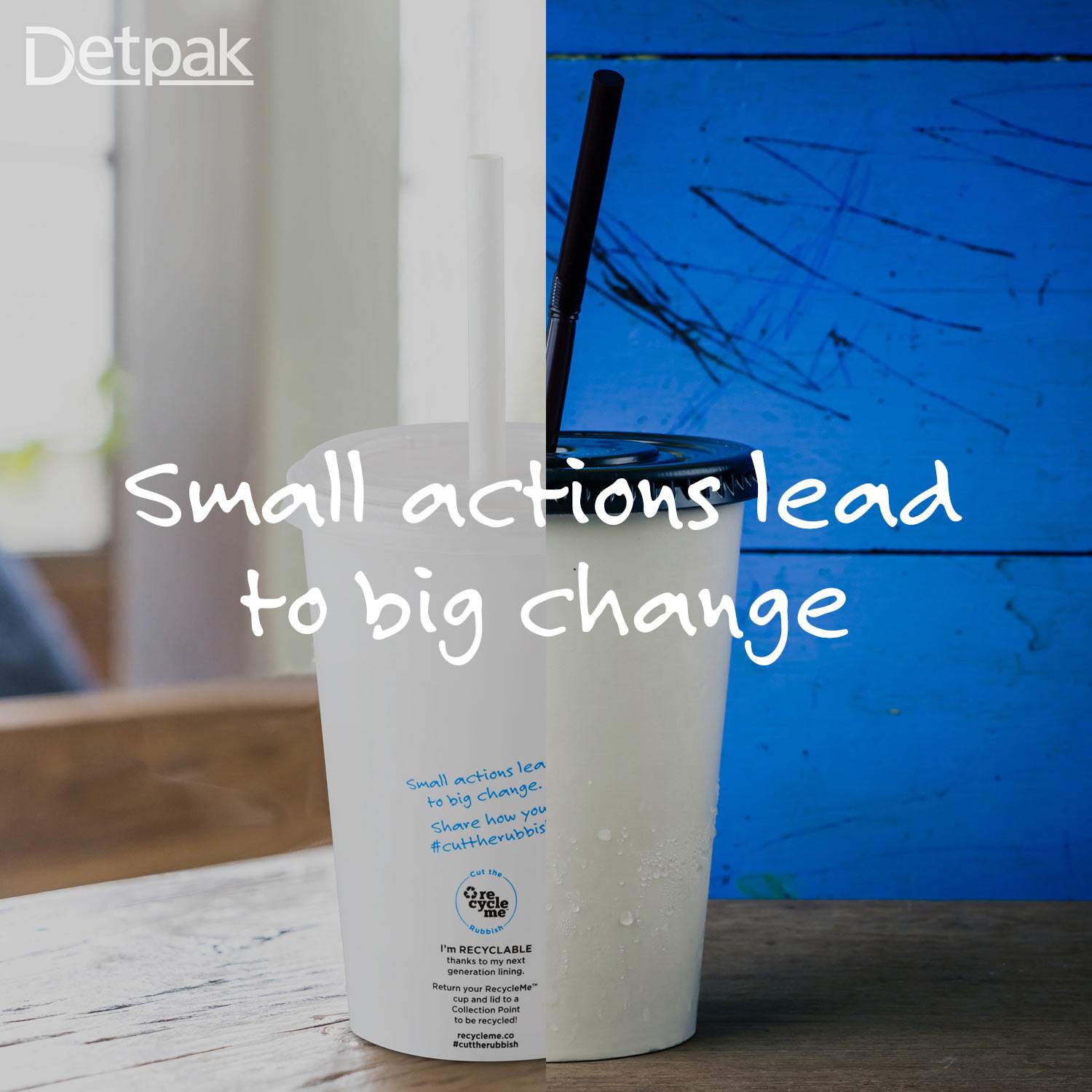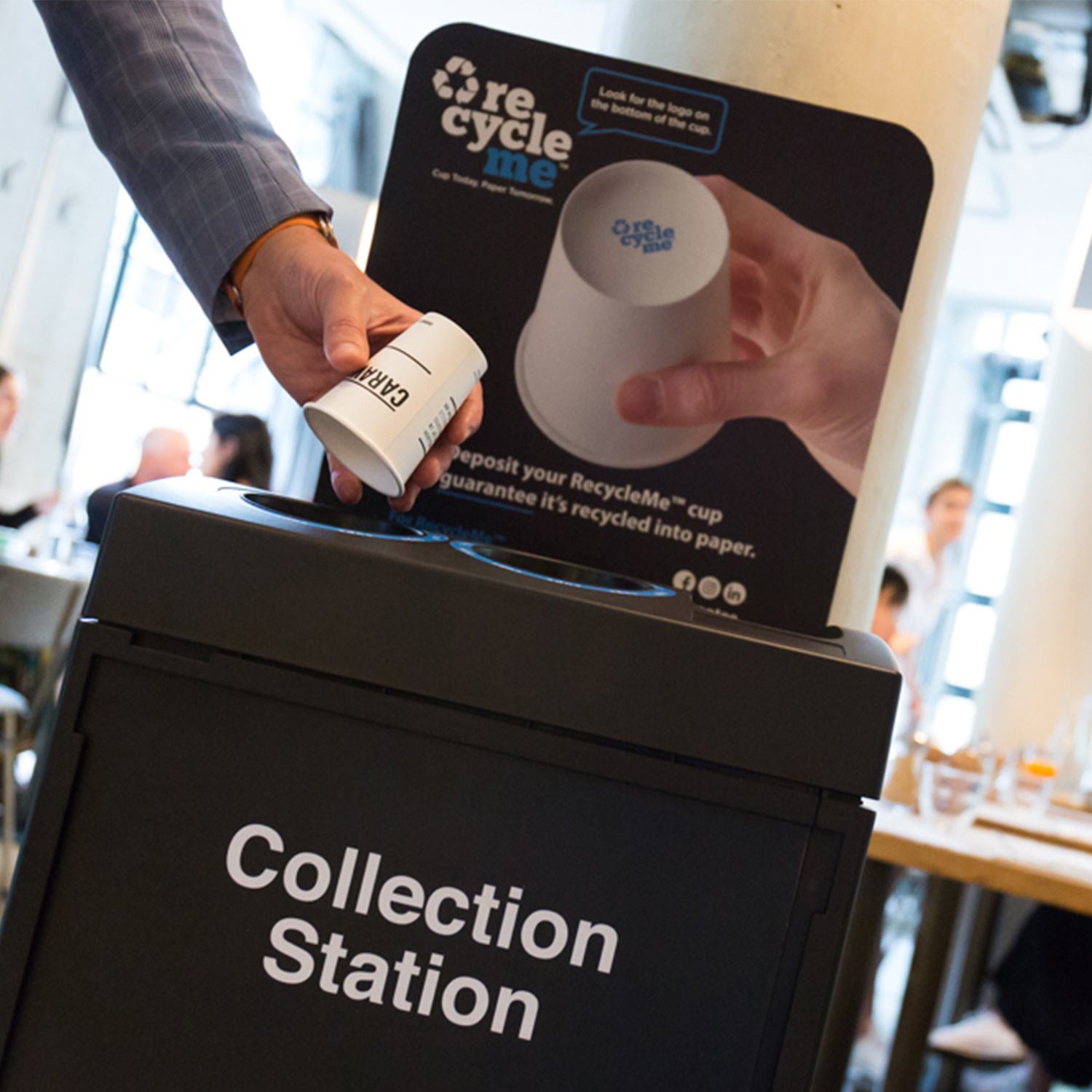 RecycleMe™ cups feature a unique lining that reduces the plastic content by a minimum of 40%. This mineralised coating also makes it easy to remove during the paper recycling process, making our cups highly recyclable.
"We have been working with Detpak to test coffee cups and understand the full benefits of their next generation lining, that is readily removable." Assoc Prof Evans says.
"With Detpak cups no changes to the recycling process have been required, so the cups can live again as recycled paper products."
As discussed in previous articles, our approach is based on the principles of the Waste Management Hierarchy encouraging you to reduce the use of packaging, reuse where possible and recycle as the next most preferable outcome for materials to contribute to a circular economy.
Given the current global situation and social distancing measures, it is not practical for customers to sit in to enjoy their drinks and increased concern around virus-contaminated surfaces and items has seen increased reliance on single-use packaging to promote food hygiene and safety.
Whilst we recognise that serving drinks in a disposable cup does not eliminate plastic, using RecycleMe™ enables you to reduce plastic by a minimum of 40% – plus with the award-winning collection system, you can guarantee that collected cups will be recycled.
Find out more about RecycleMe™.
Or, back to Latest News.