Are you sure? If you change your country now, any items you have added to your quote will disappear.
Your location
Please set your location to see relevant stock levels. Freight costs and taxes will be calculated once you log in.
Note: changing your location will empty your cart.
Refining our legacy – Introducing Ripple Refined™
June 21, 2021
Detpak was the inaugural innovator of the original Ripple-Wrap™ cup design more than 20 years ago.
The unique corrugated board effect remains one of the most iconic packaging changes for the coffee industry today.
In looking to offer customers a cup which successfully kept beverages hot and hands cool, Detpak launched this innovative cup in the late 1990s.
The cup has been immensely popular with the coffee industry over a number of years – and now that legacy innovation has been refined.
Ripple Refined™ takes our legacy hot cup to a new level of sophistication.
We have created a premium look cup by combining a unique flexible material with cutting-edge application technology to produce a consistent rippled finish.
This rippled layer also offers unrivalled insulation properties.
This keeps the cup cooler on the outside, and the contents warmer for longer, providing an improved customer experience.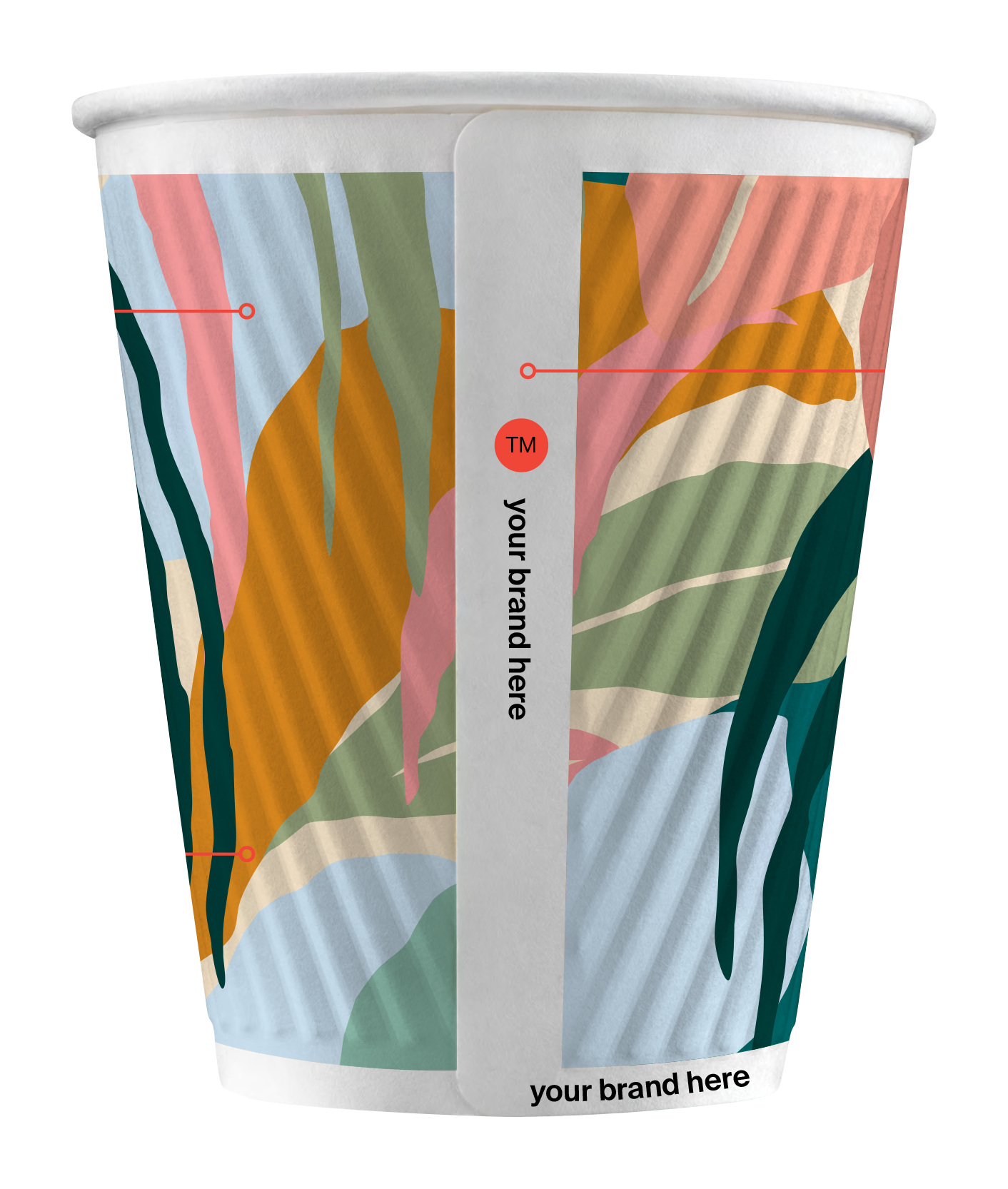 Ripple Refined™ also promotes the ultimate branding opportunities.
These cups aren't just a means to hold and transport coffee, they provide a way to build your brand's visibility, and enhance your customer's experience.
Ripple Refined™ cups have distinctive 'brand bands' at the base and the side seem, providing opportunities to apply your own branding or messaging.
Full print colour is also available for this cup range on bleach or brown kraft, with a minimum custom print order of 50k.
Detpak has long been an innovator for the foodservice industry – and cups are a notable inclusion.
It all started with uncovering a distinctive corrugated paper wrapping for hot cups, and coining it Ripple-Wrap™ back in the 1990s. We later introduced a Smooth Double Wall cup range in the early 2000s.
Our legacy story continued, releasing the Uni-Cup in 2010 as an insulated cup and bowl designed for food as well as hot beverages.
A few short years later we released the Boss Cup™, an embossed hot cup which utilised air pillows in a panel design to retain heat.
And more recently we launched RecycleMe™ - a next generation lining enabling cups to live again by being recycled into other paper products.
And now we are proud to launch Ripple Refined™ - featuring show-stopping design, exceptional branding opportunities and unrivalled insulation.
Ripple Refined™ is the cup on everyone's lips.
Learn more about Ripple Refined™.
Or, back to Latest News.