Are you sure? If you change your country now, any items you have added to your quote will disappear.
Your location
Please set your location to see relevant stock levels. Freight costs and taxes will be calculated once you log in.
Note: changing your location will empty your cart.
Responsible packaging
May 13, 2022

Plastic bans continue to roll out around the world, driving the push towards sustainable packaging across industries. As consumers, brands and governments commit to environmentally friendly options, a subsequent wave of misleading claims and greenwashing is driving a desire for transparency in labelling.
For consumers, this means claims need to be supported by facts or reporting, leading to a new preference for truly responsible packaging.
"As customers transition from plastic to paper, labelling schemes are being introduced for easier identification of recyclable or compostable items. Importantly, these systems align with increased scrutiny on eco-friendly claims and encourage compliance and credibility."
-Bertrand Tellier – Regional General Manager Sales – Europe, Middle East & Southeast Asia
So, what is being banned?
Over 170 countries around the world have announced bans on selected single-use plastic products1. These bans have been introduced to address growing concern about the impact of plastic on the natural environment, and the prevalence of microplastics2. Many jurisdictions have identified commonly littered items, like plastic bags, straws and cutlery in new legislation aimed to phase out these problematic plastics.
Despite these concerns, the approach, and even the definition of single-use plastic differs across countries and states. Contradictory policies and
a lack of enforcement are making it challenging for jurisdictions to tackle the growing problem of plastic waste3. But support is growing for a global treaty to address the issue.
"Fundamentally, governments will not be able to do what they are supposed to do if they can't count on an international partnership and framework. It is not going to work."
-Hugo-Maria Schally, Multilateral Environmental Co-operation Unit, European Commission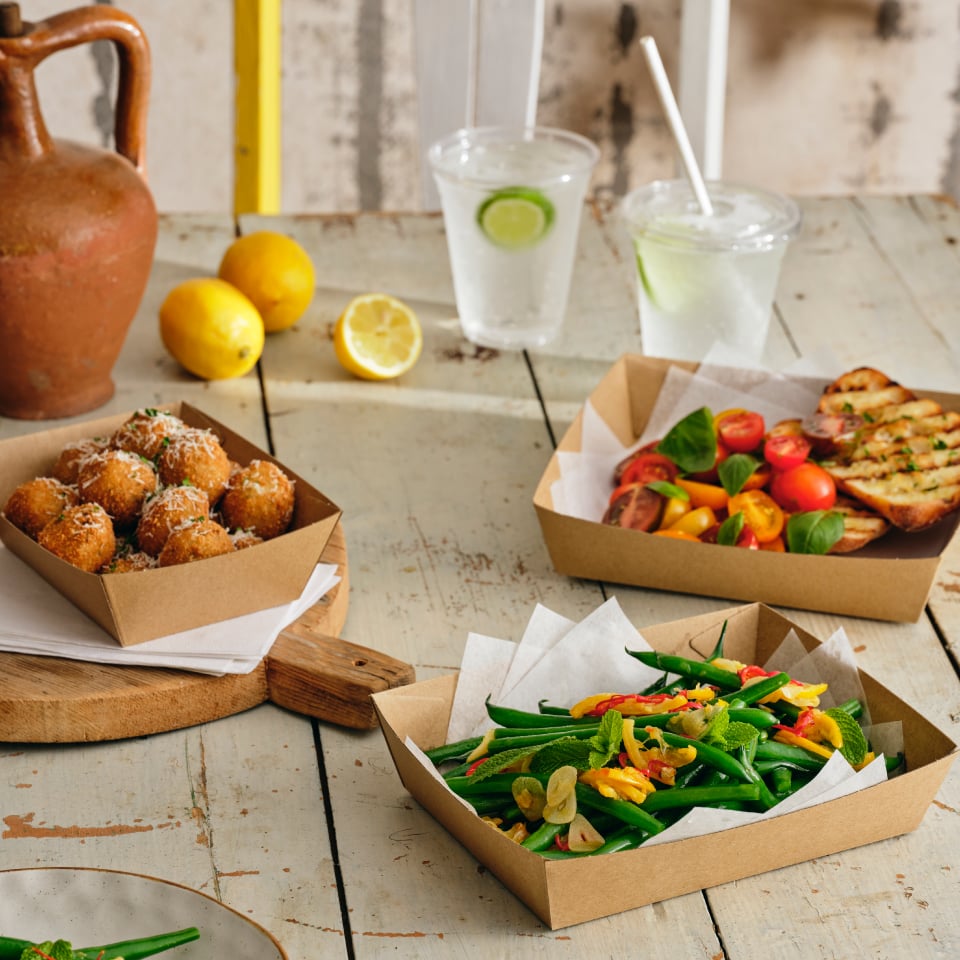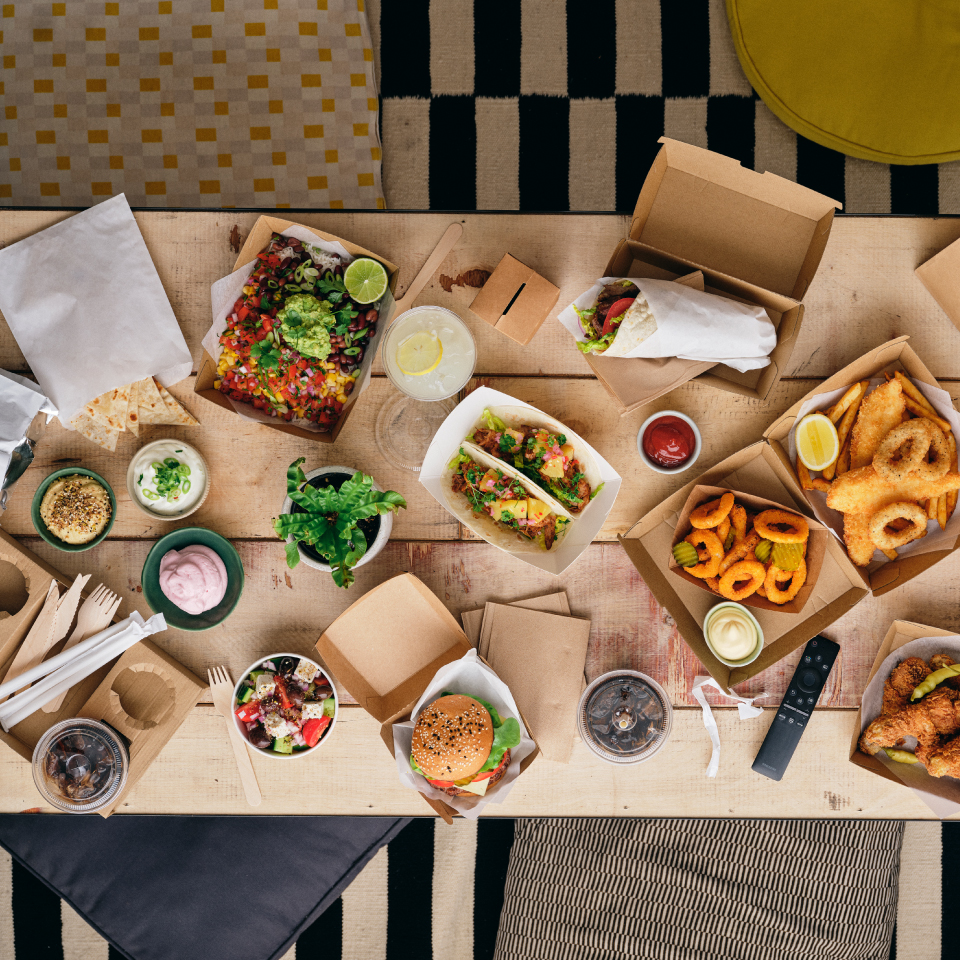 The talk about carbon emissions
In 2021 global carbon emissions took the second largest annual jump in history4. Later in the year, COP26 was hosted in Glasgow, a UN Climate Change Conference designed to unite the world and accelerate goals identified in the UN Framework Convention5.
This discussion has reignited consumer concern about the carbon footprint of packaging. To manufacture a kilogram of plastic, around 3.5kg of Co2 is emitted into the atmosphere, whereas paper and cardboard items can have a neutral carbon impact, when obtained in an ethical way6.
Investing in responsible solutions
Increased demand for paper and board-based options has driven up the cost of raw material. However, a recent global survey found that 74% of respondents would pay more for truly sustainable alternatives7.
Choosing truly responsible packaging is a key market trend. Consumers and brands alike are desiring transparent and credible on-pack claims. Paired with growing concerns around climate change, the footprint of packaging production and the importance of investing in responsible solutions remains key in packaging design and supply.
Learn more about what's trending in packaging.
Or back to Latest News.
References
1. Pack Touch Points, 'Keeping consumers engaged with intelligent packaging,' https://www. packtouchpoints.com/article/keeping-consumers-engaged-with-intelligent-packagingWe Forum 'Canada bans bags and more and this is what's happening with single-use plastics bans around the world', https://www.weforum.org/agenda/2020/10/Canada-bans-single-use-plastics/Statista, 'Countries banning plastic bags', June 2021', https://www.statista.com/chart/14120/the-countries-banning-plastic-bags/
2. Live Kindly Co, 'Impressive plastic bans,' https://www.livekindly.co/impressive-plastic-bans-around-the-world/
3.National Geographic, 'Global treaty to regulate plastic pollution', June, 2021, https://www. nationalgeographic.com/environment/article/global-treaty-to-regulate-plastic-pollution-gains-momentum
4. The Guardian, 'Carbon emissions to soar in 2021', June 2021, https://www.theguardian.com/environment/2021/apr/20/carbon-emissions-to-soar-in-2021-by-second-highest-rate-in-history
5. COP26: The Glasgow Climate Pact, https://ukcop26.org/wp-content/uploads/2021/11/COP26-Presidency-Outcomes-The-Climate-Pact.pdf
6. Essentra 'Carbon Footprint in packaging', https://www.essentra.com/en/news/articles/packaging_ carbon-footprint-in-packaging
7. Consultancy, 'Brand owners ramp up packaging spend to improve sustainability', https://www. consultancy.uk/news/29648/brand-owners-ramp-up-packaging-spend-to-improve-sustainability