Are you sure? If you change your country now, any items you have added to your quote will disappear.
Your location
Please set your location to see relevant stock levels. Freight costs and taxes will be calculated once you log in.
Note: changing your location will empty your cart.
UK's top latte art baristas compete in sustainable smackdown
September 11, 2019
The Detpak RecycleMe™ UK Smackdown Champion title was taken out by underdog, Kunthea Seng, at the launch event hosted in partnership with Taylor St Baristas.
Launching the RecycleMe™ cups into the UK market with a bang, the packed timetable of 32 entries at Detpak's first UK smackdown made for fierce competition between some of the nation's top baristas.
Current UK Latte Art Champion, Will Pitts, who left the comp in the quarter finals said, "it takes a particular kind of barista to do well in competitions, they devote a lot of time to it and I think it showed tonight, especially the final, they were almost perfect."
Supported by the Agent General of South Australia and fellow SA businesses, Coopers beer and Alpha Box & Dice wine, the event recognised early adopters of RecycleMe™ cups in the UK including Caravan, Taylor St, Prufrock and Colonna & Smalls.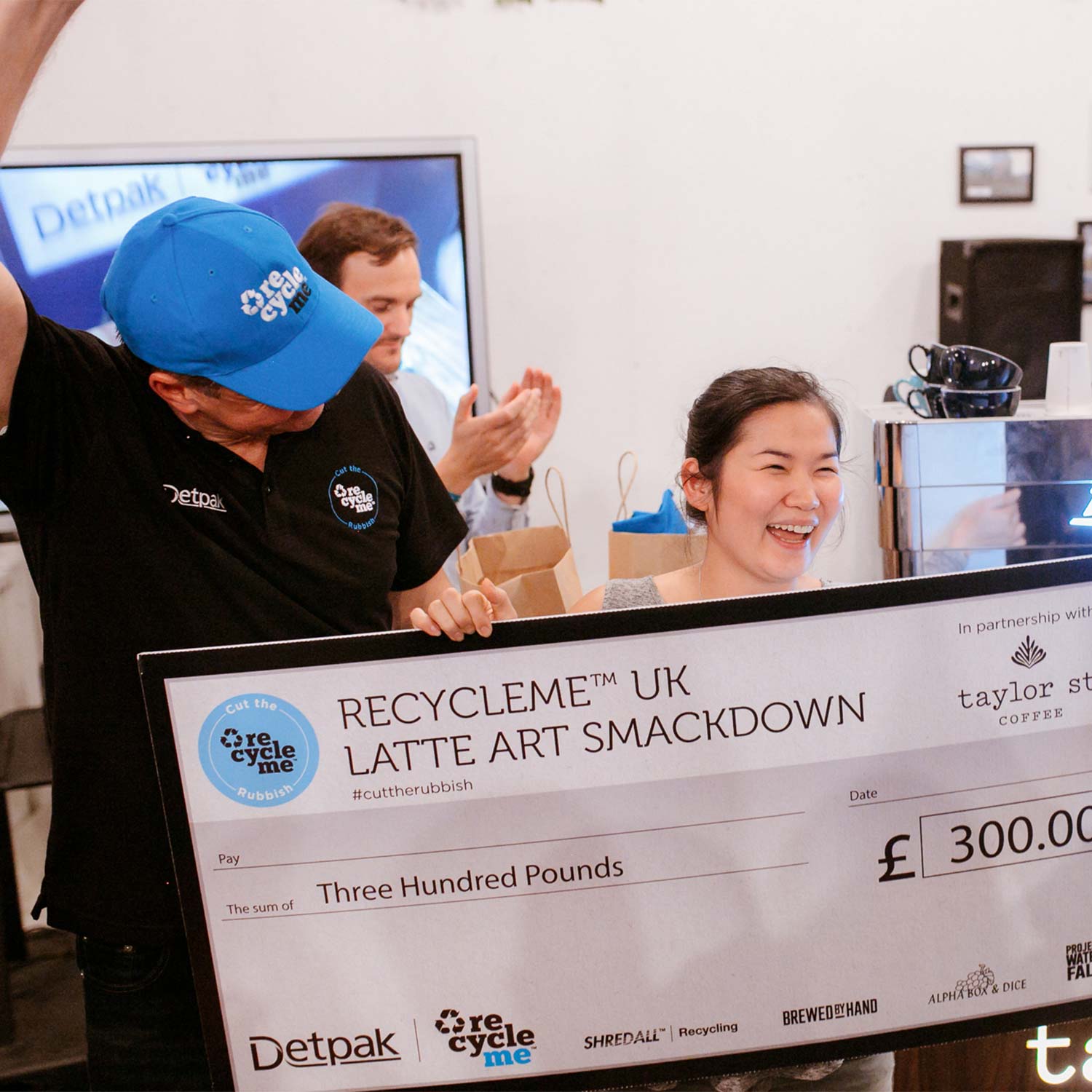 Working with Detpak to recycle the cups, Shredall Recycling are the collection partner for the RecycleMe™ system. Talking from the launch event, Shredall Group Sales Manager Ben Shipley said, "its great to see the RecycleMe™ cups and Collection Station in action at the event meaning these cups can be recycled."
Shipley continues, "Shredall look forward to working with customers across the UK to divert takeaway cups from landfill. Starting with the well-known roasters and cafés already on board, we are also partnering with some large businesses such as power stations and hospitals."
Now officially launched in the UK, as well as in Australia and New Zealand, learn more about RecycleMe™.
Or, read more from Coffee Extraction.