Are you sure? If you change your country now, any items you have added to your quote will disappear.
Your location
Please set your location to see relevant stock levels. Freight costs and taxes will be calculated once you log in.
Note: changing your location will empty your cart.
Plastic Free July – Why your plastic straw sucks
July 22, 2020
"If the current trend continues, there could be more plastic than fish (by weight) in the ocean by 2050."
Ellen MacArthur Foundation1
Used for only a few short minutes, yet taking several hundred years to break down, plastic straws have been at the heart of several modern environmental movements.
In Australia alone, around 10 million plastic straws are used every day, and are in the top ten 'most littered items' – meaning a lot of a plastic straws are entering our natural environment2.
When straws become litter, they break into ever-smaller particles, releasing chemicals into the soil, air, and water, which is harmful to animals, plants and people3.
As a highly used item, and given their lightweight nature, straws can easily end up in marine environments, where they are mistaken by fish, seabirds, turtles, and other animals as a part of the food chain3.
With two-thirds of the world's marine life are suffering from plastic ingestion, the banning of plastic straws has occurred in movements and legislation around the world.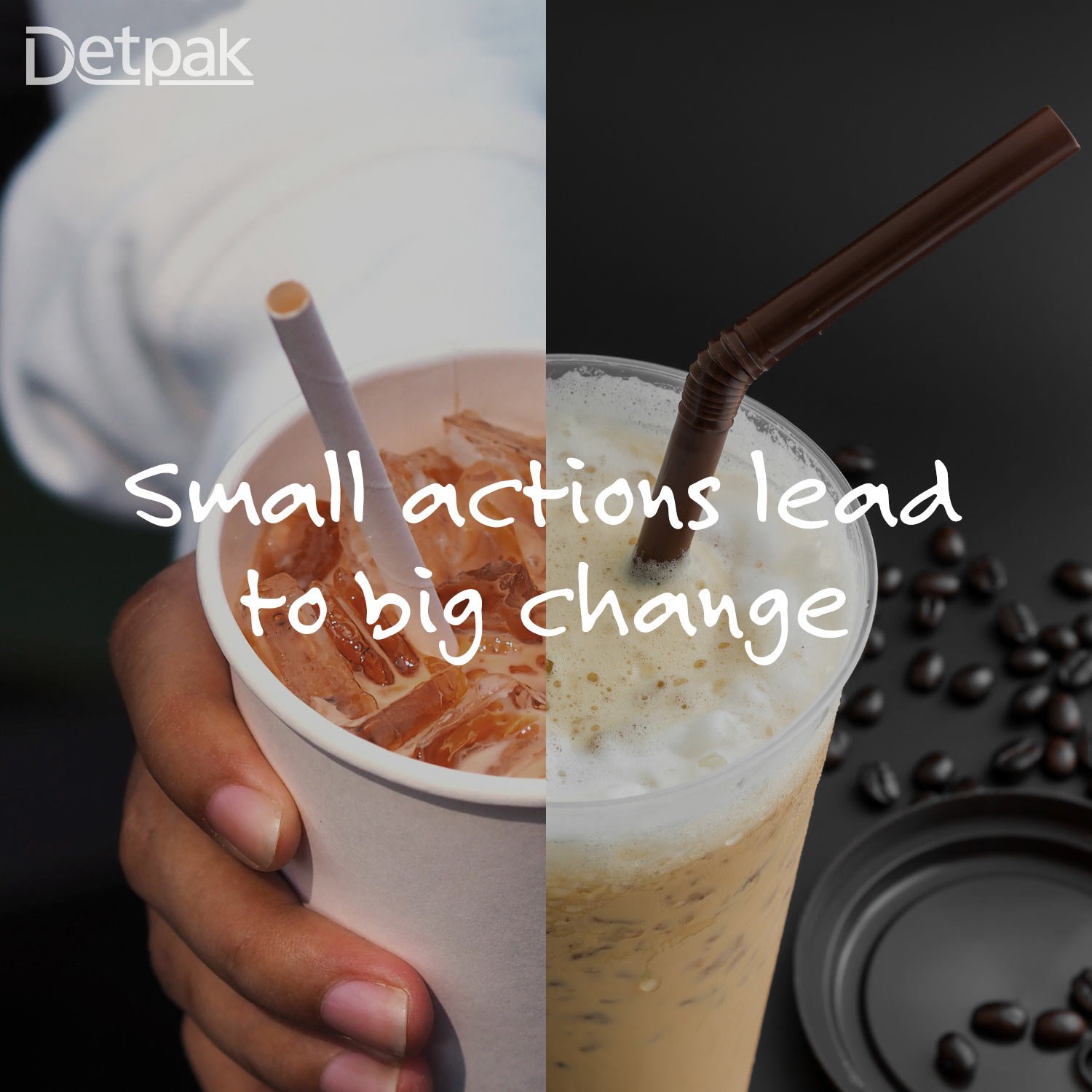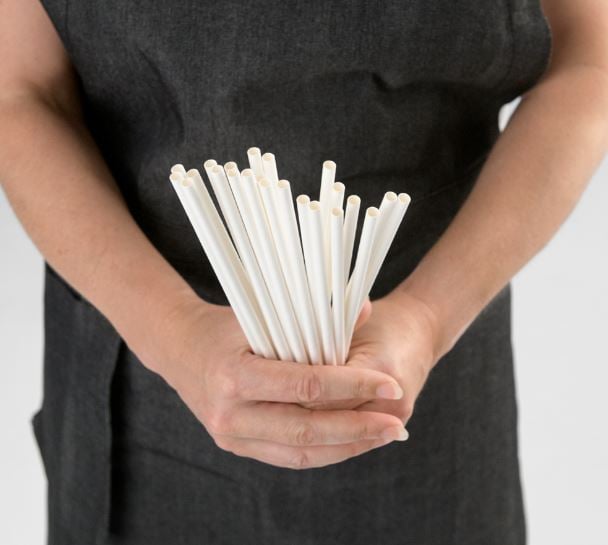 Movements like The Last Straw recognise the issue of single-use items littering the world's oceans and call on consumers to "just say no" to the straw, or to choose a paper alternative4.
This movement and similar that have occurred all over the world are resulting in companies and governments alike making pledges to move away from single-use plastic straws5, from organisation specific pledges from the likes of Starbucks and Alaska Airlines and localised efforts from the city of Seattle to the city of Hobart.
As a single-use plastic item that many consumers can go without, the conversation is now turning to other problematic single-use plastic items which could be phased out or replaced with more sustainable alternatives.
With straws making up just 0.3% of plastics estimated to enter the oceans each year6, incoming legislation considers other items, too.
Take China, for example, where earlier this year the government made a commitment to phase out single-use plastic items in a rollout of restrictions leading up to the year 2025.
This commitment from the world's largest producer of plastic7 is a significant step.
Their legislation, and that of other countries around the world, considers single-use plastic items like straws, cutlery, stirrers and bags.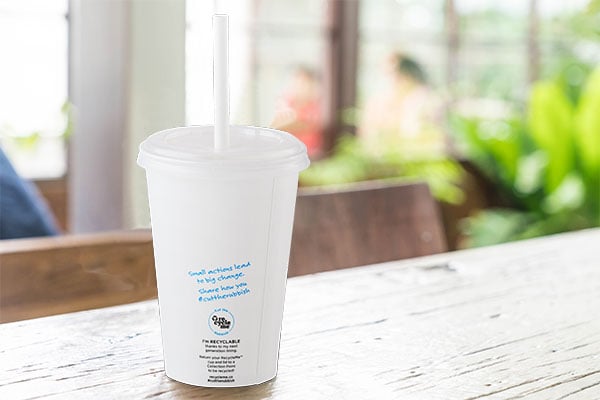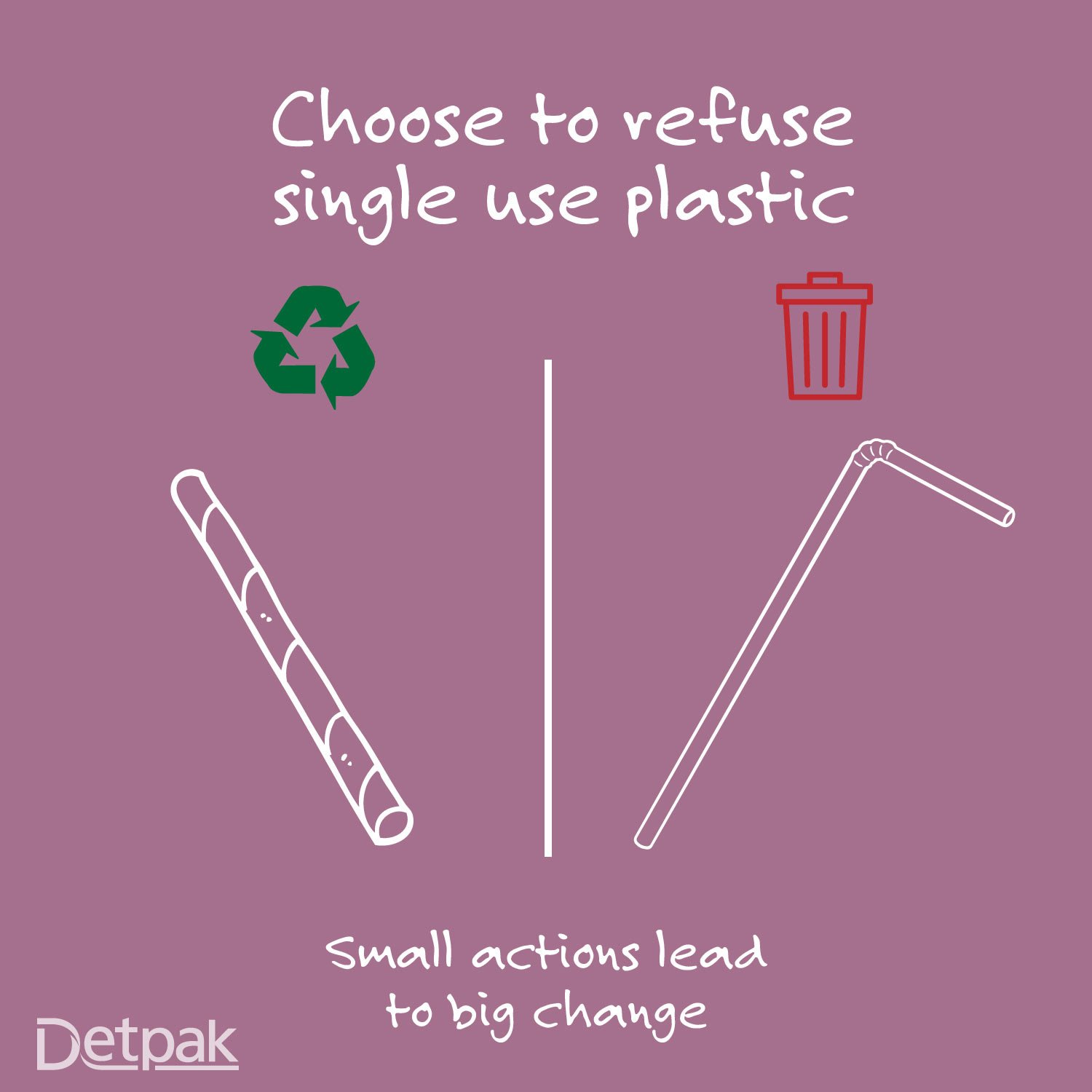 As consumers, businesses, and governments look at where these items can be refused or swapped for a more sustainable alternative – it is clear that time is up for problematic single-use plastics.
This Plastic Free July – your small actions lead to big change.
Small actions like refusing single-use plastic items or moving to a sustainable alternative.
Looking for somewhere to start? Movements and legislation around the world started with the straw to open a bigger conversation about single-use plastics – Browse our range of paper straws.
Find out more about our commitment to sustainability.
Or, back to Latest News.
References
1. https://www.ellenmacarthurfoundation.org/publications/the-new-plastics-economy-rethinking-the-future-of-plastics-catalysing-action
2. https://www.actsmart.act.gov.au/what-can-i-do/business/straws-suck
3. https://www.aza.org/from-the-desk-of-dan-ashe/posts/how-do-straws-hurt-the-environment#:~:text=Most%20plastic%20straws%20simply%20break,%2C%20people%2C%20and%20the%20environment.
4. http://www.last-straw.org/
5. https://www.nationalgeographic.com/environment/2018/07/news-plastic-drinking-straw-history-ban/
6. https://kinder.world/articles/problems/stop-telling-me-to-stop-sucking-why-the-plastic-straw-refusing-hype-sucks-18924
7. https://www.ecowatch.com/china-plastic-phaseout-2644862834.html?rebelltitem=5#rebelltitem