Are you sure? If you change your country now, any items you have added to your quote will disappear.
Your location
Please set your location to see relevant stock levels. Freight costs and taxes will be calculated once you log in.
Note: changing your location will empty your cart.
Woolworths commits to a partnership with Detpak to increase local supply of paper bags in South Australia as it's set to phase out reusable plastic shopping bags
August 11, 2022
Detpak is proud to see our partnership with Woolworths on paper bags strengthen as they continue to phase out their 15c reusable plastic shopping bags from their stores and online orders.
Today Woolworths announced that South Australia will voluntarily phase out the 15c reusable plastic shopping bags across all their stores, along with the Northern Territory. The move is a significant one, resulting in over 916 tonnes of plastic being removed from circulation in South Australia and the Northern Territory each year. This follows a similar transition in Western Australia in July of this year, which similarly removes over 800 tonnes of plastic from landfill each year.
As Woolworths continues with their national transition away from plastic, Detpak will support the phase out and increase the volume of paper bags available for customers to purchase. A truly sustainable solution, these bags are made from 70% locally sourced recycled content and are readily recyclable via kerbside collection. All paper used in these bags is sourced responsibly and is certified by PEFC, assuring customers that their purchase supports sustainable forest management.
Conrad Groenewald, CEO, Detmold Group said: "We are incredibly proud to support Woolworths as they transition away from reusable plastic bags and increase our supply of locally made paper bags to help provide more sustainable options for their customers in-store.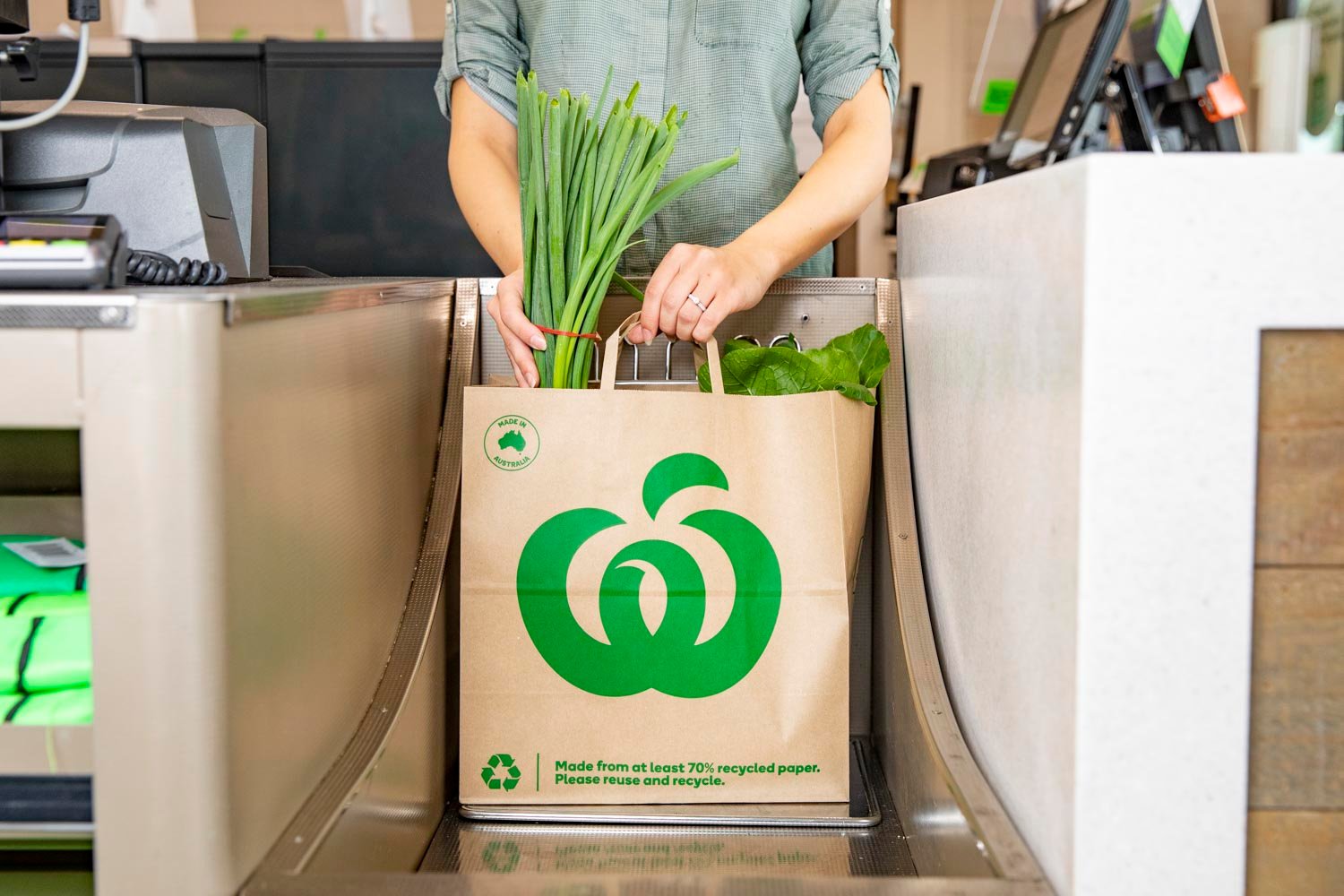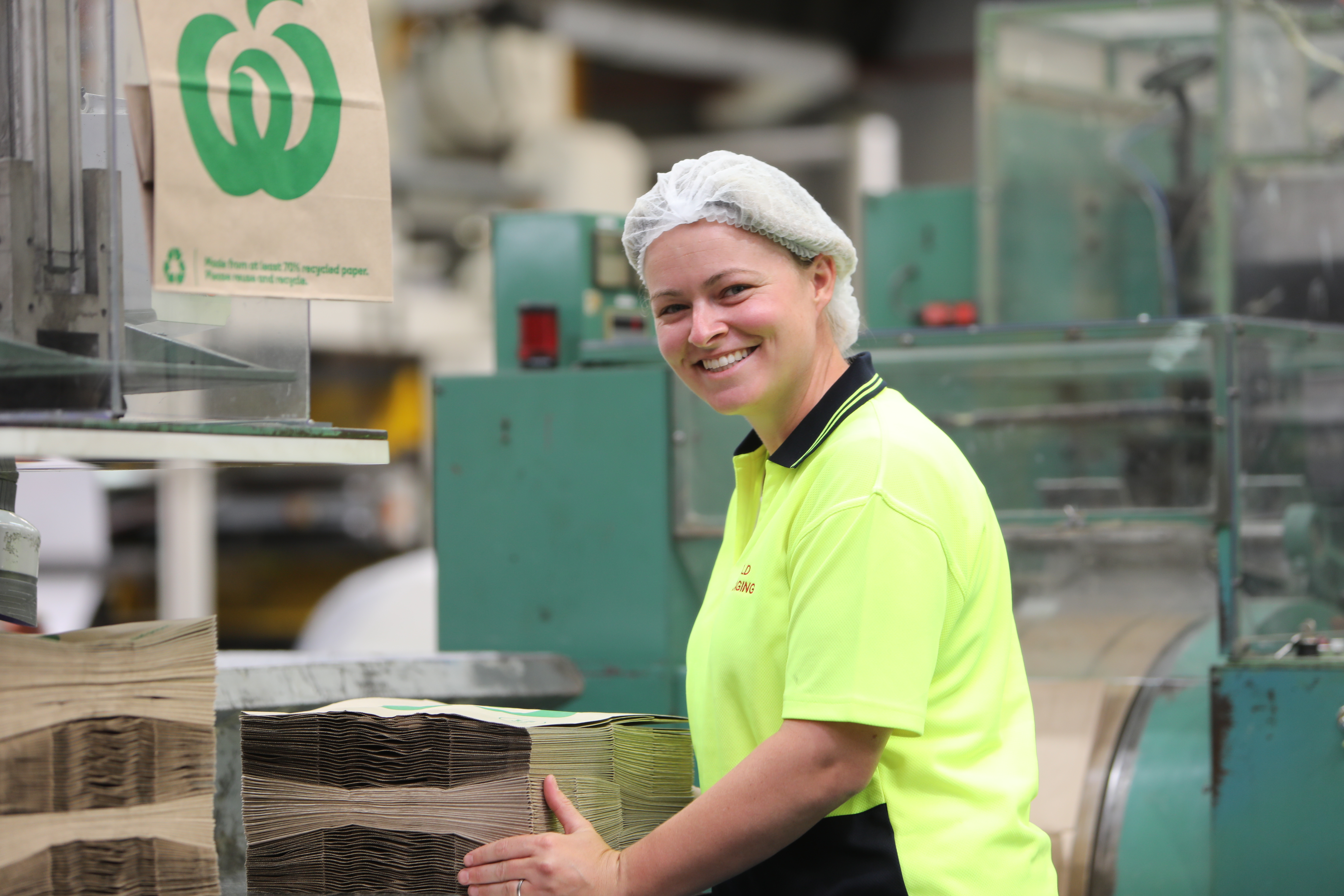 "Our customers' are at the core of all we do, and we take pride in building strong, long-standing partnerships based on trust and quality. This is the culmination of years of work across our cross-functional teams and a celebration of what can be achieved through true strategic partnership. It's a real win for sustainability!"
Our South Australian manufacturing plant is already supporting Woolworths' supply in several states, with local manufacturing capacity being increased to cater for the increased demand. The strategic partnership with Woolworths has created 25 new jobs at our Detpak Adelaide manufacturing plant.
Back to Latest News.