Are you sure? If you change your country now, any items you have added to your quote will disappear.
Your location
Please set your location to see relevant stock levels. Freight costs and taxes will be calculated once you log in.
Note: changing your location will empty your cart.
Your sustainable Market Tray
December 9, 2020
The rate at which single-use plastics are being consumed around the world is increasing significantly, with environmental, social and economical impacts.
If behaviours do not change, plastic production is expected to double over the next 20 years1.
As concerns grow around the overuse of single-use plastics, providing sustainable alternatives which meet product performance requirements is becoming an important challenge to get right.
A global move away from single-use plastics has seen 112 countries, states or cities already impose bans or legislation on single-use plastic items2.
We have engineered our sustainable Market Trays, to provide an alternative to replace traditional plastic trays.
Current supermarket produce trays are made of and wrapped in plastic to protect and display fresh fruit and vegetables.
These trays play an important part in reducing food waste, with the use of produce trays reducing in-store waste of fresh fruit and vegetables by 20%3.
But produce sellers and packers are looking for a more sustainable way to present food while still minimising waste, in line with a move away from single-use plastics.
Our new range of Market Trays provides a board-based alternative for displaying produce, reducing the use of plastic, while still allowing for the protection of fruit and vegetables on display.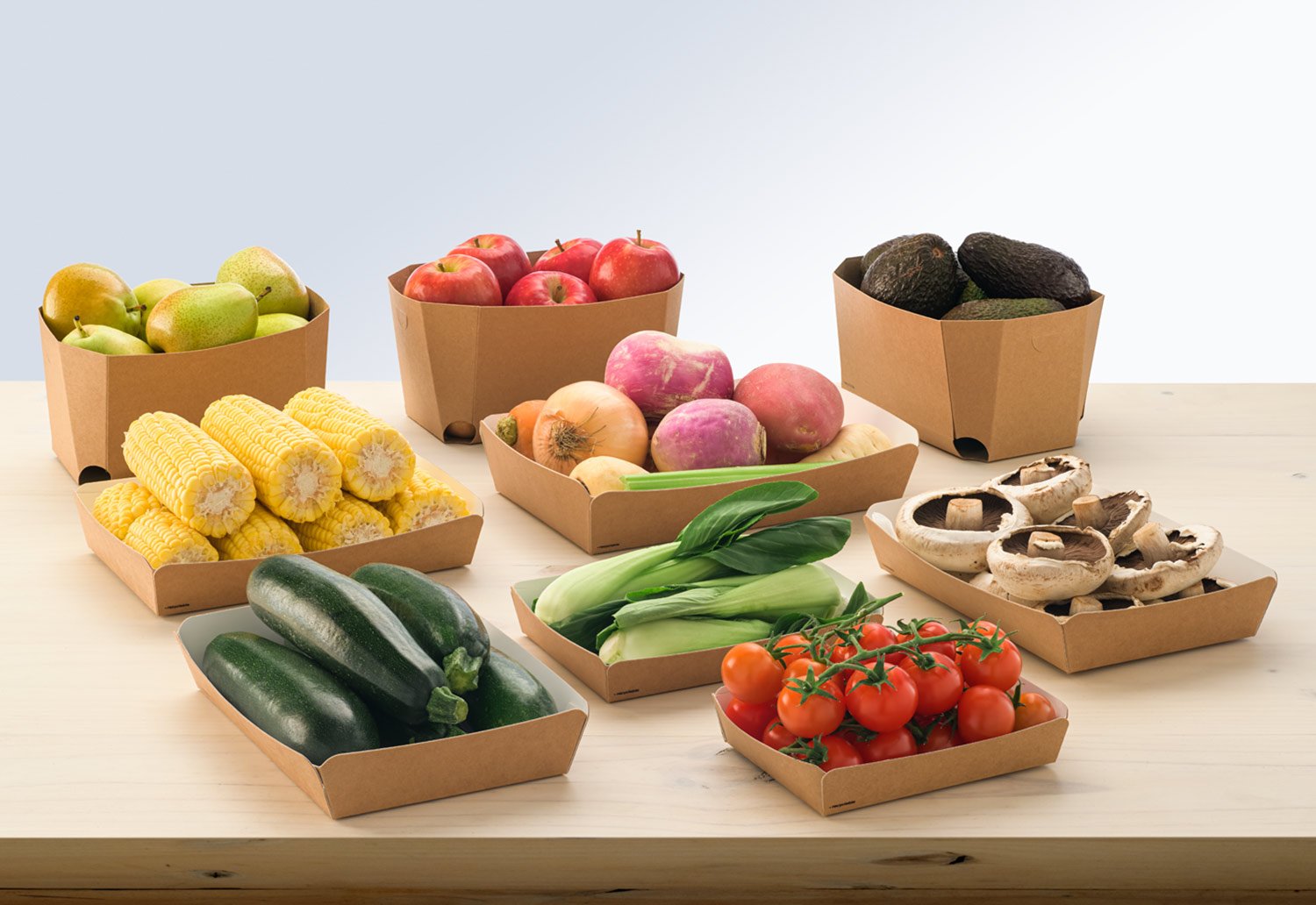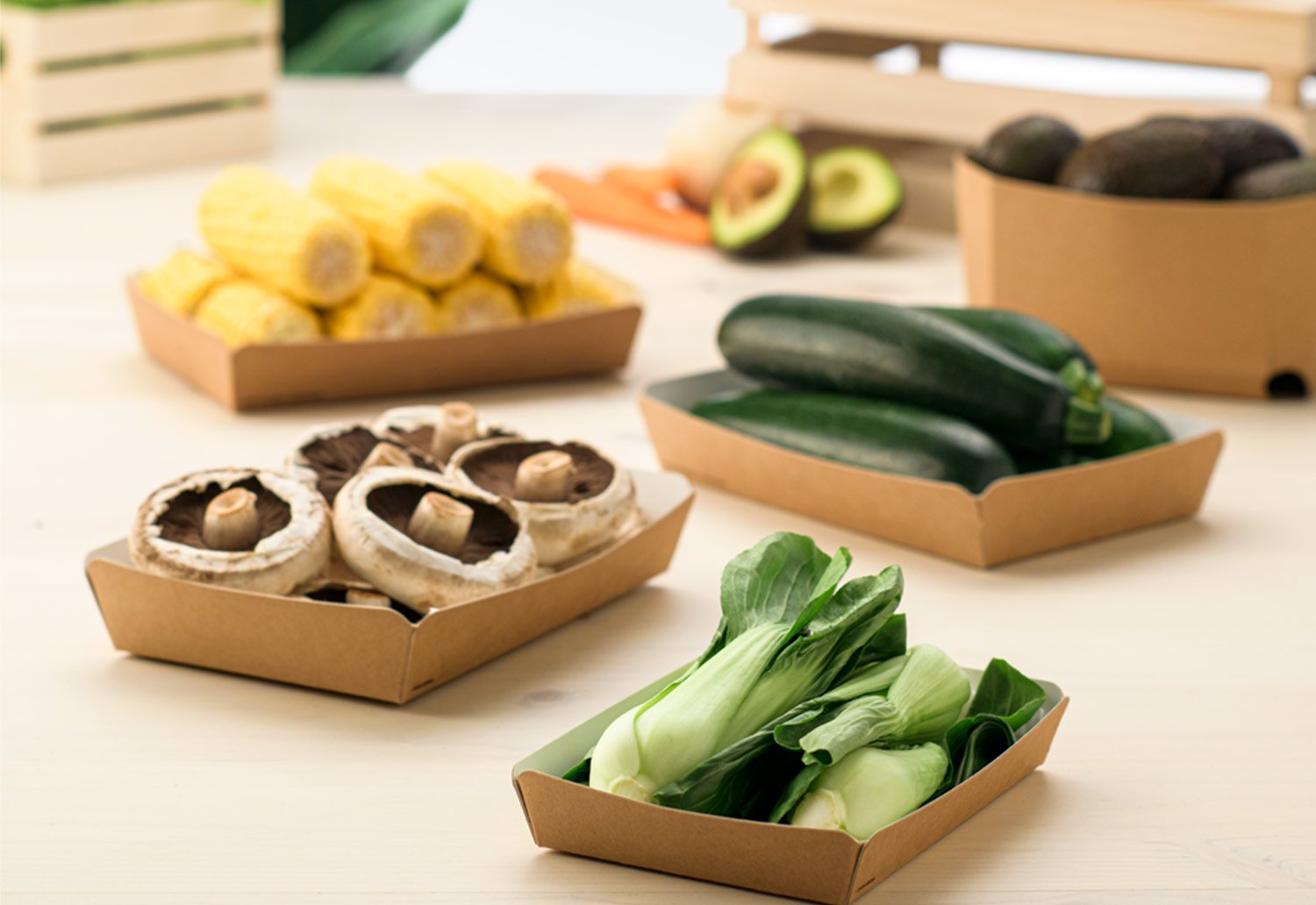 In Australia, the move away from single-use plastics was spurred on by a decision in 2018 from state and federal environment ministers to make all packaging reusable, recyclable or compostable by the year 2025.
Deemed Toward 2025, this overarching goal has been identified alongside other sustainable packaging targets, including increasing the amount of recycled content in the manufacturing of packaging.
Our Market Trays feature recycled content and are also unlined, therefore able to be either recycled or composted.
With produce packaging requiring strength to withstand packing and a level of moisture, our Market Trays have been engineered with key functionality requirements in mind.
Our Market Trays have been tested for their ability to withstand machine over wrapping, flow wrapping, and hand cling wrapping.
To allow trays to support produce kept cold to promote freshness, our trays have also been tested to ensure resistance to softening from moisture.
The bleached inner of these trays promotes premium presentation.
And our trays feature recycled content, and are recyclable and compostable - making them a sustainable alternative to traditional plastic produce trays.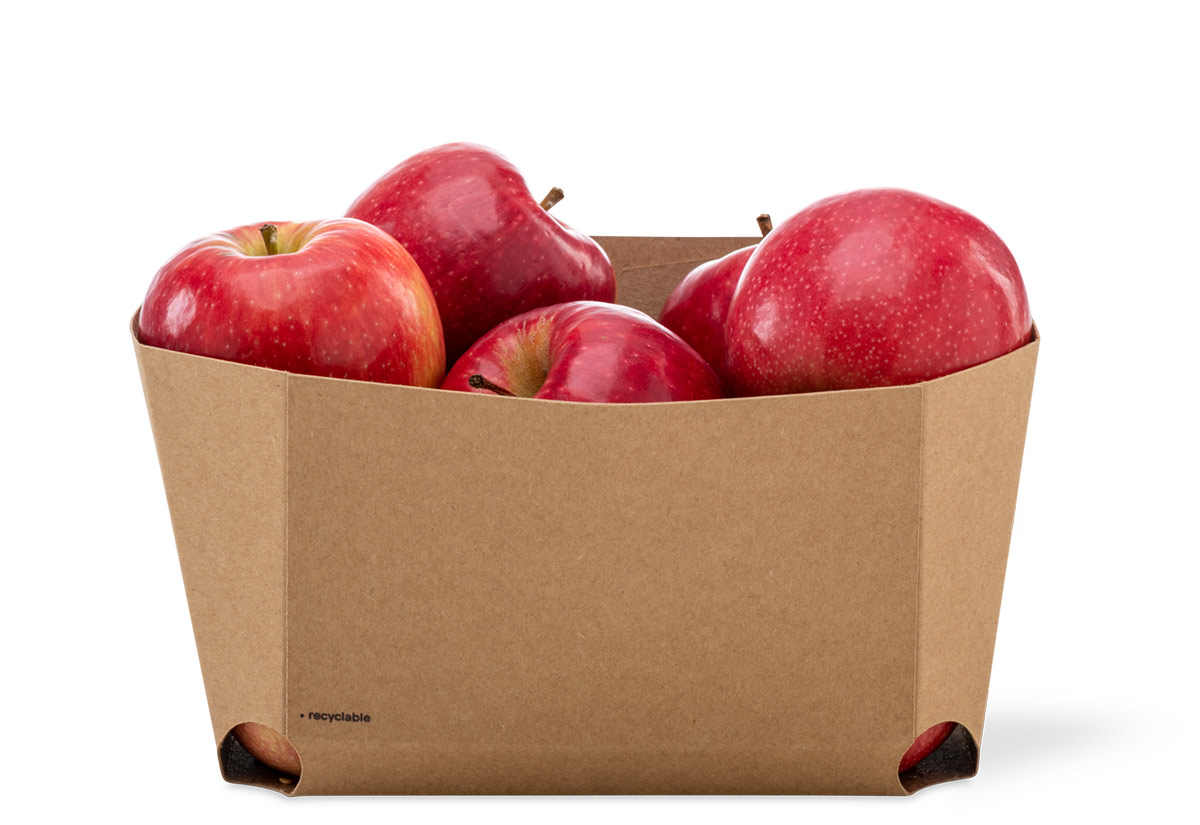 Browse our Market Trays.
Or, back to Latest News.
1. https://yoursay.sa.gov.au/decisions/single-use-plastic/background
2. https://theconversation.com/why-stop-at-plastic-bags-and-straws-the-case-for-a-global-treaty-banning-most-single-use-plastics-109857#:~:text=Single%2Duse%20plastic%20bans,and%2025%20are%20in%20Africa.&text=Most%20of%20these%20bans%20target,imports%20of%20non%2Dbiodegradable%20bags
3. https://www.smartcompany.com.au/industries/retail/plastic-packaging-prevent-food-waste/