Are you sure? If you change your country now, any items you have added to your quote will disappear.
Your location
Please set your location to see relevant stock levels. Freight costs and taxes will be calculated once you log in.
Note: changing your location will empty your cart.
Banning plastic bags is about protecting our environment for now and future generations. Globally, one trillion single-use plastic bags are used every year. The majority of these end up in landfill, and a significant number end up in the environment.
Plastic bag bans have been introduced in numerous countries. Full country bans have occurred in Italy and Morocco. In Canada, the United States, Brazil and China there are localised or partial bans. In Malaysia, England and Belgium taxes are being levied rather than fines for use of bags. In Australia, many states have already banned single-use plastic bags, with Victoria the latest to announce a ban from November 1, 2019.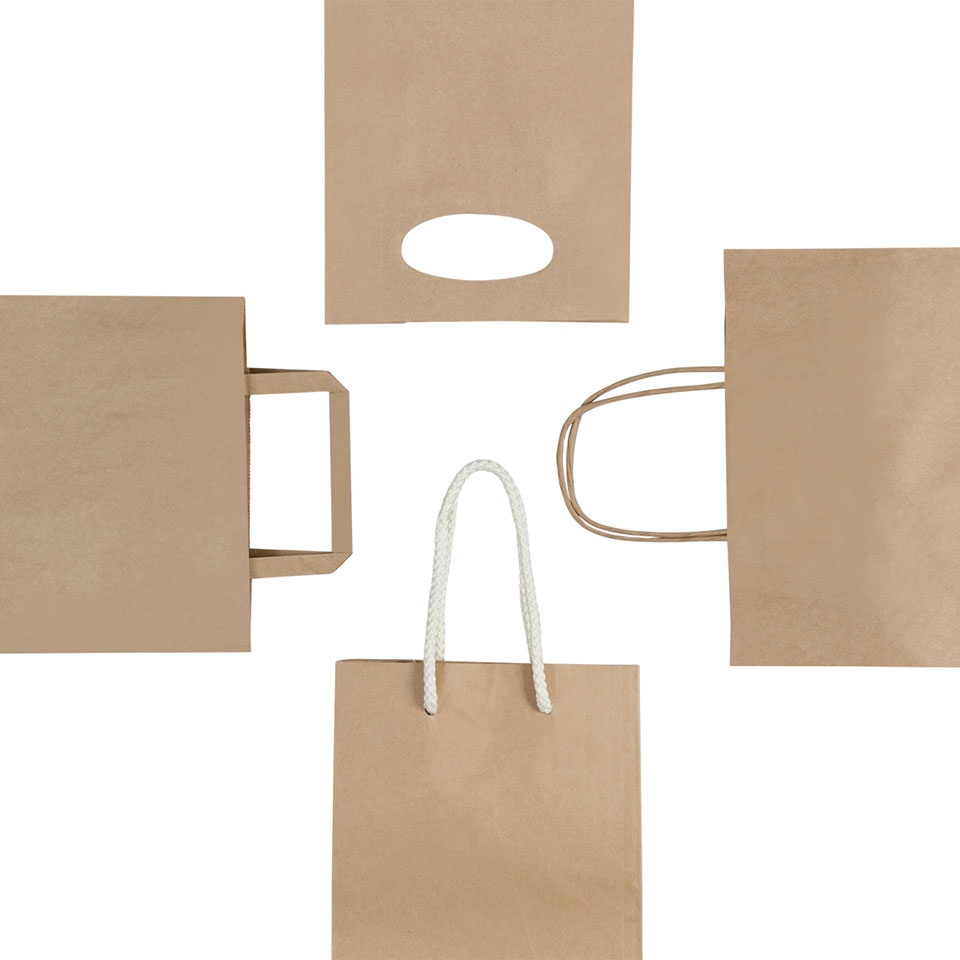 The Sustainable Solution
Made from a renewable resource, paper bags provide the perfect alternative to single-use plastic bags.
Unlike other alternatives, paper bags are:
reusable
recyclable
compostable
When made from quality, sustainable raw materials, paper bags offer equal or better strength than their plastic equivalents.
These bags have multiple end of life options - that mean they won't contribute to environmental damage, making them a truly sustainable solution when sourced from an ethical manufacturer.
Paper bags can be easily and economically printed, stamped or stickered for retailers to easily add brand messaging to their bags.
Make the Move
SPAR Alexandra Headlands supermarket and owners Bruce and Sue Luchterhand made their move to paper early.
Working on a launch campaign, complete with paper 'uniforms' for his staff to wear as part of the store's move to paper, Bruce attracted attention from locals and media.
Bruce and SPAR went with two different sized paper bags, available for purchase at 30c and 40c, with 5c per bag going toward a charity to keep Sunshine Coast beaches clean.
Customers have been positive about the change, knowing that the move to paper is the more environmentally responsible option.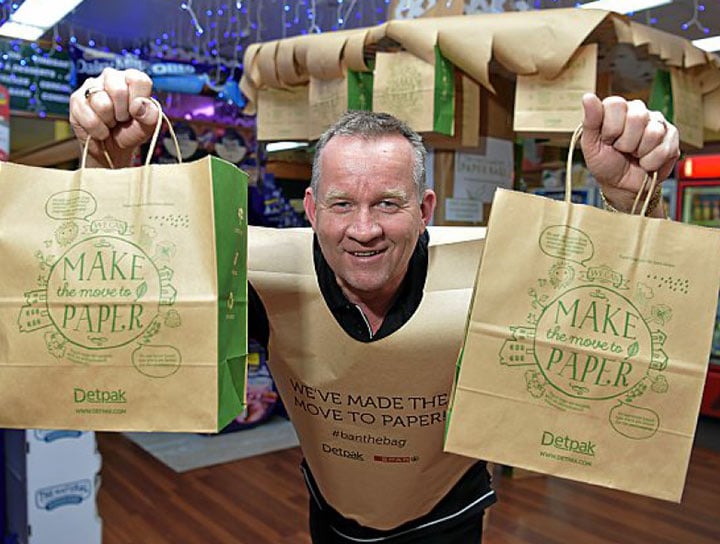 Thanks again to the Detpak team and we look forward to being pioneers in bringing back 'paper'. We could not have done it without your teams amazing support. I would encourage anyone that can to '#banthebag' and bring back paper!
Bruce Luchterhand, SPAR Alexandra Headlands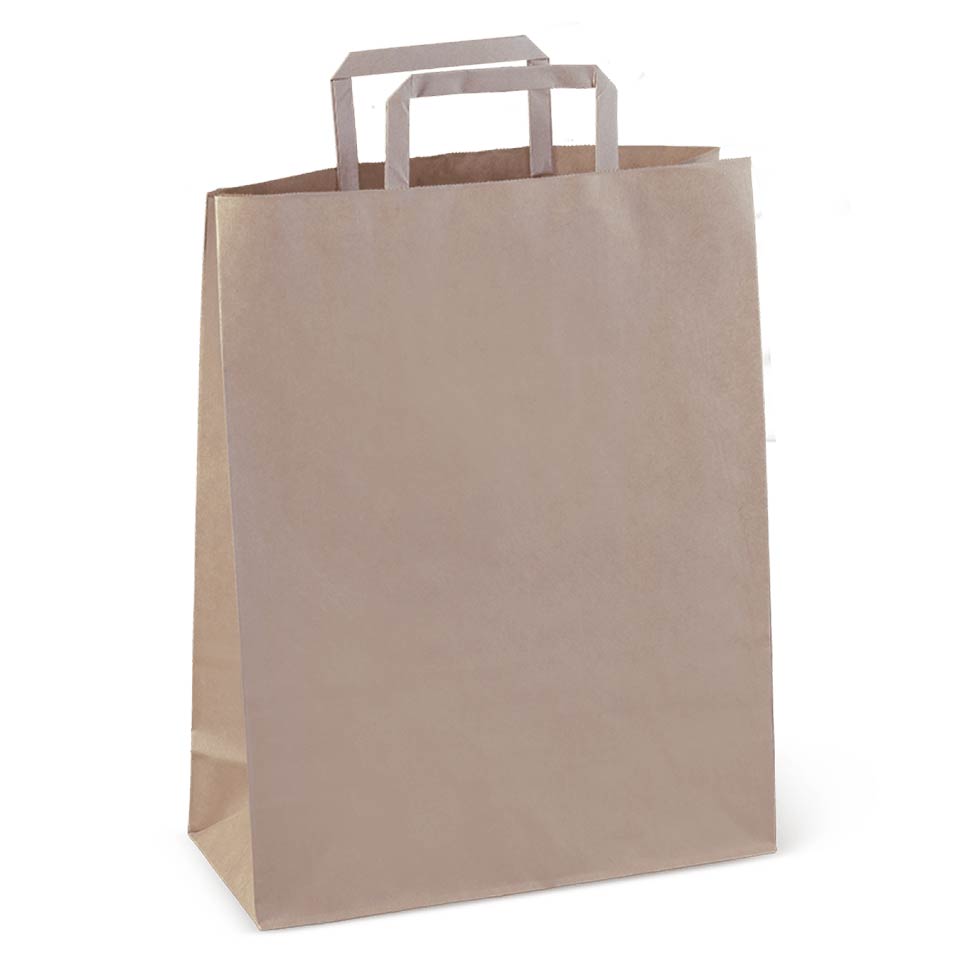 Detpak #60 Flat Handle Carry Bag
Perfect alternative to a medium sized singlet bag
Carrying up to 10kg
Ideal for the food service industry
Wide base and gusset allowing food containers to be stacked conveniently inside
This bag is perfect for takeaway, fast food and bakery items
Detpak Jumbo Carry Bag
Carrying up to 18kg
Strong and durable
Perfect for food delivery, the wider base allows larger food containers to sit flat, so food presentation won't be compromised during transport