Are you sure? If you change your country now, any items you have added to your quote will disappear.
Your location
Please set your location to see relevant stock levels. Freight costs and taxes will be calculated once you log in.
Note: changing your location will empty your cart.
Barnacle Bill
Barnacle Bill is one of South Australia's best known seafood brands, prioritising quality in their pairing of tangy fresh seafood flavour with their own tartare sauce.
Barnacle Bill has traditionally offered customers the option to takeaway but in 1990, they introduced a range of crockery and cutlery for dine-in customers. The fish and chip icon has a longstanding relationship with Detpak and approached our team for assistance in moving to sustainable packaging options.
The Challenge
Barnacle Bill traditionally offered customers the option to takeaway, but in 1990 introduced a range of crockery and cutlery for dine-in customers.
But, in wanting to offer a consistent taste experience for customers whether eating in or taking away, Barnacle Bill began investigating a packaging option for in-store which would promote a premium experience, without compromise on the environment.
The General Manager said there was a nostalgic value in the move to this packaging offer.
"When you are handling seafood, the lovely sound that the crinkling paper makes and the cardboard box, just looks and sounds better," Barnacle Bill's General Manager said.
"It reminds me of the old school sound of crumpling paper traditionally used to wrap fish and chips."
"We investigated cutlery to serve our food with and tried plastic eco cutlery, but found it snapped. Sustainable wooden cutlery was the best option for us."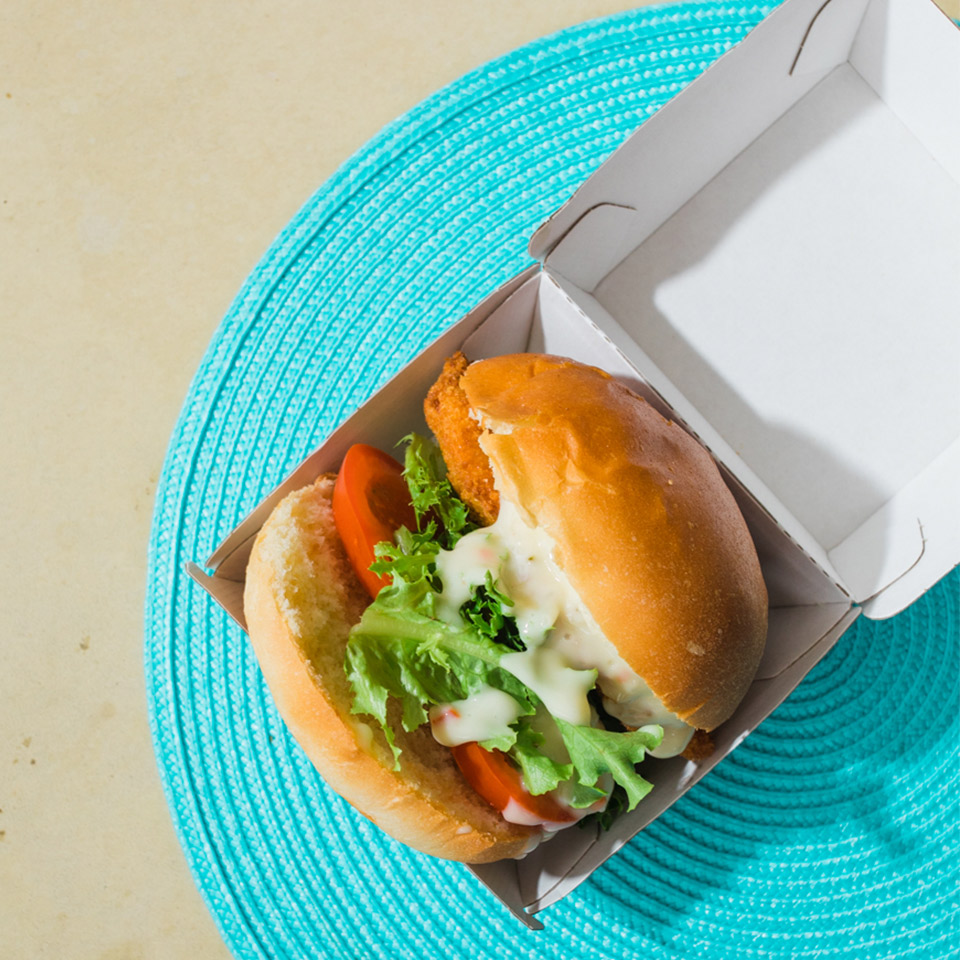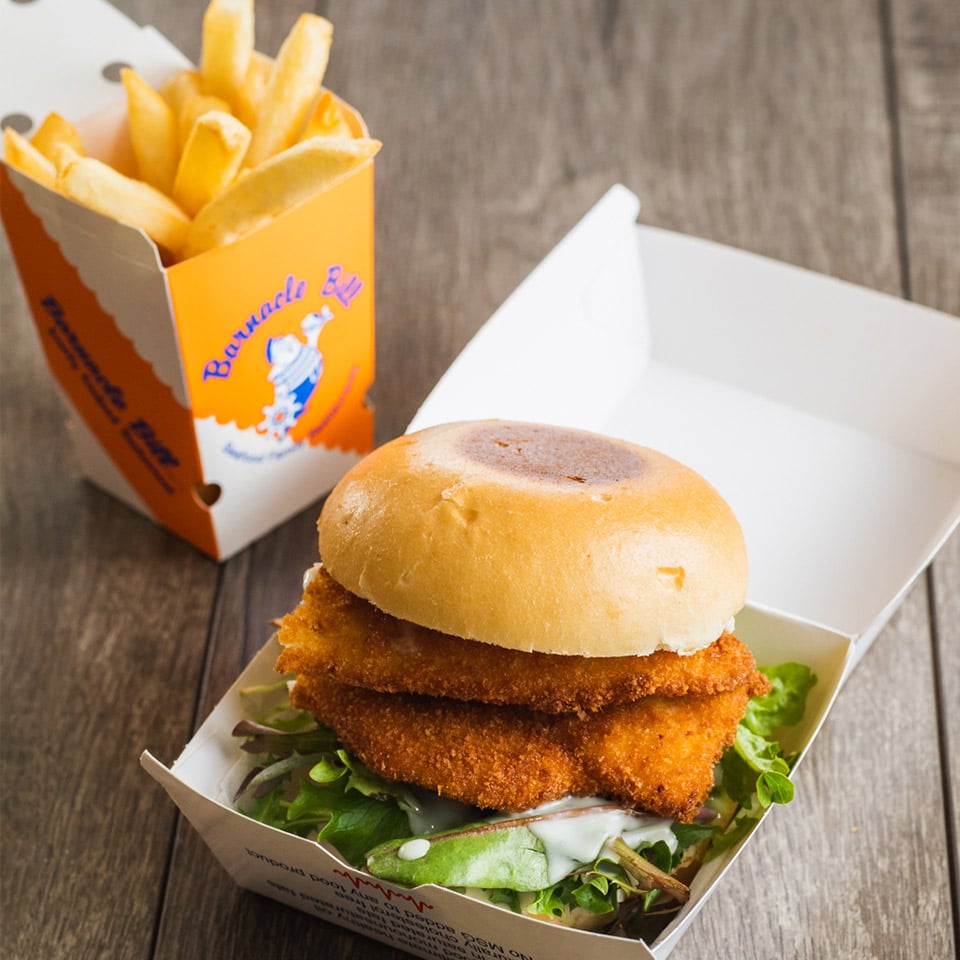 The process
In investigating packaging options with Detpak, Barnacle Bill said the move to in-store packaging was one which was of economic benefit, and one which resonated with customers.
"Replacing our previous crockery and plastic plates with sustainable cardboard and wooden alternatives has brought about a significant saving per store," the General Manager said.
"We saved on costs associated with washing our dishes, which in turn has saved our use of water and electricity."
"The cleanliness of our dine-in experience is now so much better. The wear and tear and scratching of our plates, the theft of cutlery, and the damage to our in-house crockery is gone."
"And our customers agree – we've received great feedback on the new way we serve for dine-in, due to the improved cleanliness and customer sentiment around hygiene due to COVID-19."
The solution - A unique in-store system
Detpak now provides Barnacle Bill with a custom printed Endura burger box and Sea Chest and Treasure Chest snack boxes, along with larger catering boxes, wraps and chip boxes.
In moving to a sustainable packaging offering, Barnacle Bill has introduced an in-store two bin system for responsible disposal of these products.
"We have a recycling bin for the cardboard and then an organics bin for food scraps, wrap and the cutlery," the General Manager said.
"Cleanaway take care of the rest for us, but even with the cost of collection we are still overall in front with savings."
Find out more about our sustainable Endura range.
Or, back to Case Studies.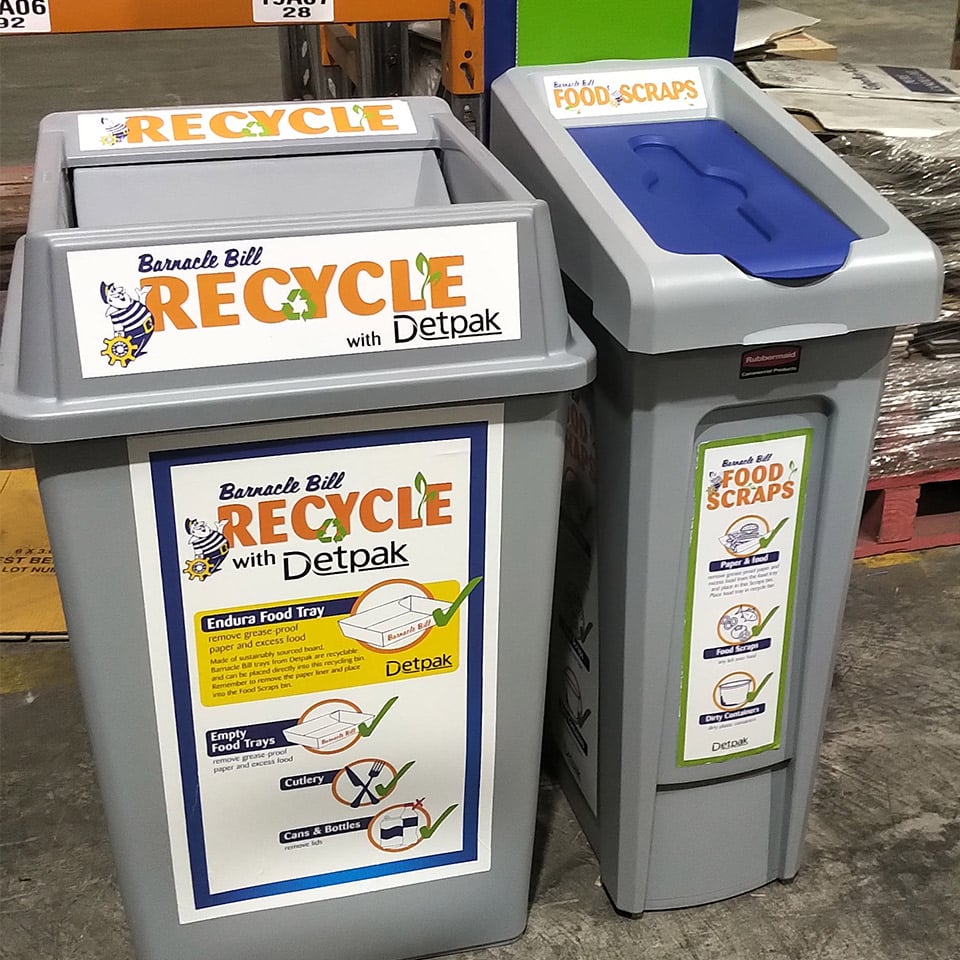 "We've had a successful 50 year relationship with Detpak, and Amos has been a great Account Manager. He has a calm, professional approach with any of our requests and he just makes it happen. During the impacts of COVID, he encouraged us to pre-plan and order additional packaging. We took his recommendation and now have plenty of stock to cover us. During the pressures of COVID, his advice was invaluable."
Barnacle Bill General Manager