Are you sure? If you change your country now, any items you have added to your quote will disappear.
Your location
Please set your location to see relevant stock levels. Freight costs and taxes will be calculated once you log in.
Note: changing your location will empty your cart.
Detpak packaging is used by brands around the world to help showcase their products. Read on to learn how different foodservice businesses use Detpak to find the right packaging solutions to fit their needs, and enhance their brand.
A very sincere thank you for our prototyping session. What you and your team achieved in a single day's session and the resultant output far exceeded our expectations – for both projects, there is really nothing else like it on the market. The packaging is so functional and innovative, with Fancy Bites being awarded "Best Innovative Dairy Product" at the 2018 SA Dairy Awards.
Maryanne Noon, Beston Global Food Company
Promoting functionality for Beston Global Food Company's Shelf Ready Designs
Challenge
With a variety of products on offer, Beston Global Food Company were looking for a packaging solution suitable for a new range of Cheese Snacking and Cheese Entertaining Pack concepts. Approaching Detpak, BFC wanted functional packaging to support on the go consumption, alongside user-friendly design and promoting premium presentation.
Process
Utilising Detpak's rapid innovation centre, LaunchPad, new designs for the BFC Cheese Snacking and Entertaining Packs were created; 'Fancy Bites' and 'The Award Winners Entertainers' Selection'. Detpak's innovation experts created mock-ups of what packaging solutions could look like. Keeping functionality and purpose in mind, the team developed prototypes with a combined aim of keeping the snacks fresh, while also presenting products in a way that allowed for immediate consumption. For the Entertainers' Selection– this included incorporating a mock cheese board, created by simply flipping the packaging over. Visual design was also a feature, with the circular Beston's Edwards Crossing logo inspiring a curved window for this packaging. Receiving immediate feedback during a Detpak LaunchPad session, prototypes were quickly updated based on the wants and needs from the BFC team, resulting in a quick turnaround for new designs.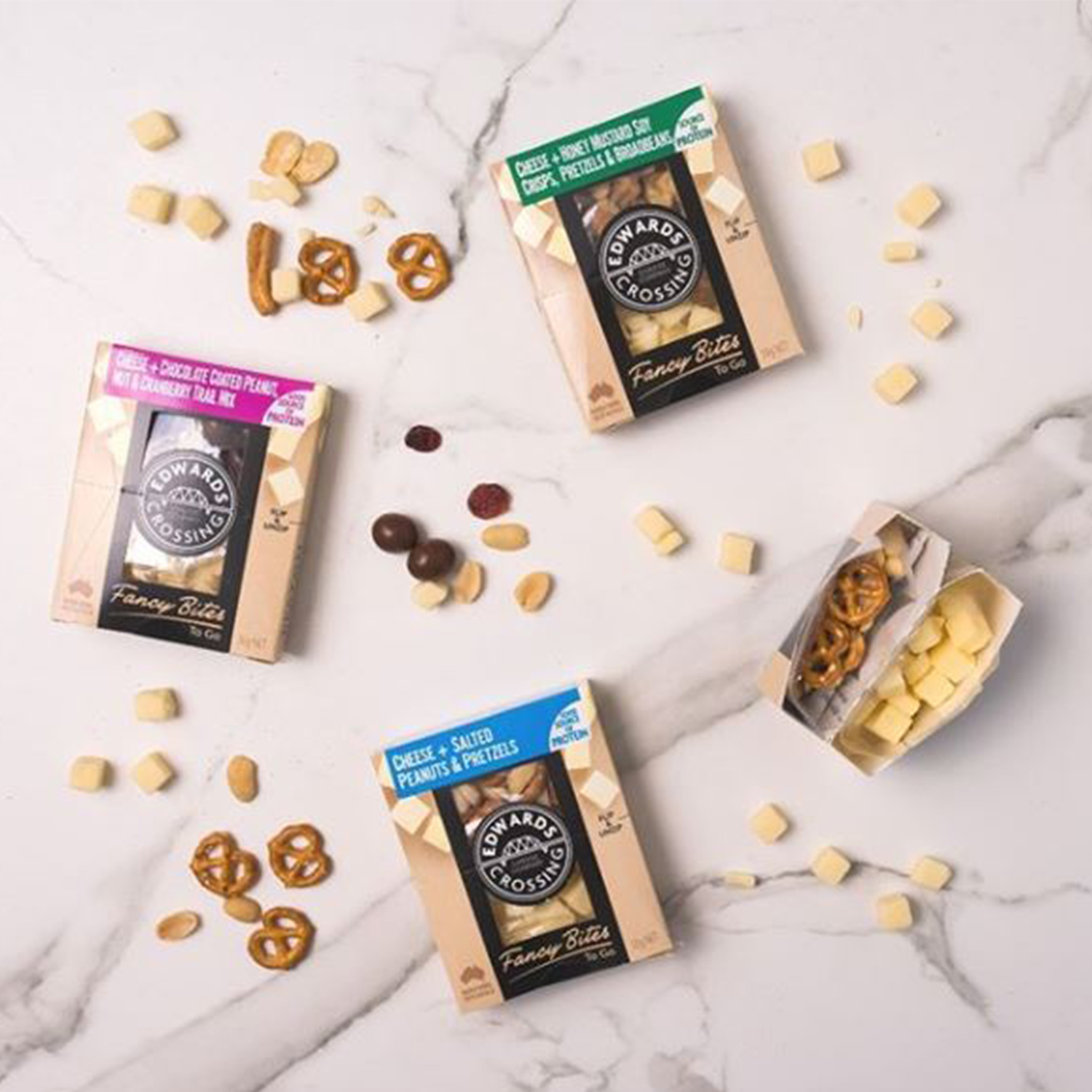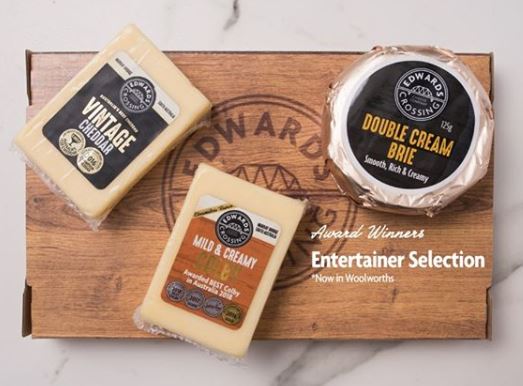 Impact
LaunchPad produced two quite different packaging types, reflecting functionality requirements from Beston Global Food Company. The Fancy Bites packaging contained two separate compartments with zipped sections, so consumers can open both sections of this packaging at once for easy consumption. Featuring clear windows, these new snack packs also show off food to tempt consumers. The Entertainers' Selection was designed with an elevated section to show off the cheese in the best light. When flipped, the design of this packaging solution looks like a cheese board, making it an appealing way for end-users to immediately consume products.