Are you sure? If you change your country now, any items you have added to your quote will disappear.
Your location
Please set your location to see relevant stock levels. Freight costs and taxes will be calculated once you log in.
Note: changing your location will empty your cart.
Foodland – The mighty move to paper
Mighty South Australian supermarket brand Foodland has partnered with SA-owned manufacturer Detpak to offer sustainable packaging solutions for the everyday grocery shop.
Recently launching a seven-pillar strategy in sustainability, Foodland is committed to making reusable, recyclable, or compostable packaging standard by the year 2025.
"As a South Australian brand, we've been proud to see our state's commitment to transitioning to sustainable packaging. We see it as a vital part of our support for the communities in which we operate to offer packaging which has responsible end of life options. We are excited to be working with Detpak as a family-owned South Australian business on this packaging."
Nicole Richards, Foodland Marketing Manager
Challenge
Foodland prides itself on taking the future seriously and looking after their own home state of South Australia.
Actively investing in improving the health of the South Australian community and environment, Foodland has a sustainability strategy which cover topics of accessibility through to food waste.
And now, looking to make major advancements in their sustainable packaging targets, Foodland will introduce a range of recyclable paper carry bags across their South Australian stores.
"South Australia has always been a leader in plastic removal initiatives, and we want to be a part of that. Offering recyclable products is also what our community expects of us, and we are proud to offer an option which will remove some of the concern around the impact of plastic on the environment."
Nicole Richards, Foodland Marketing Manager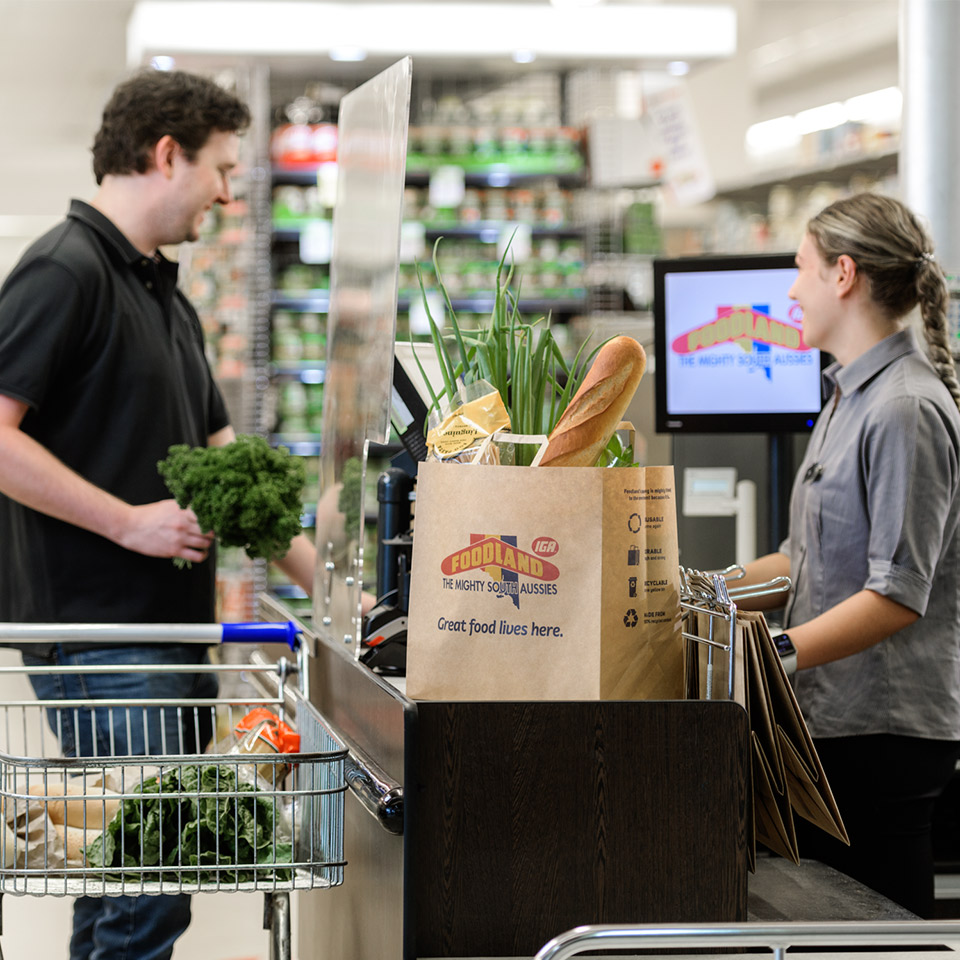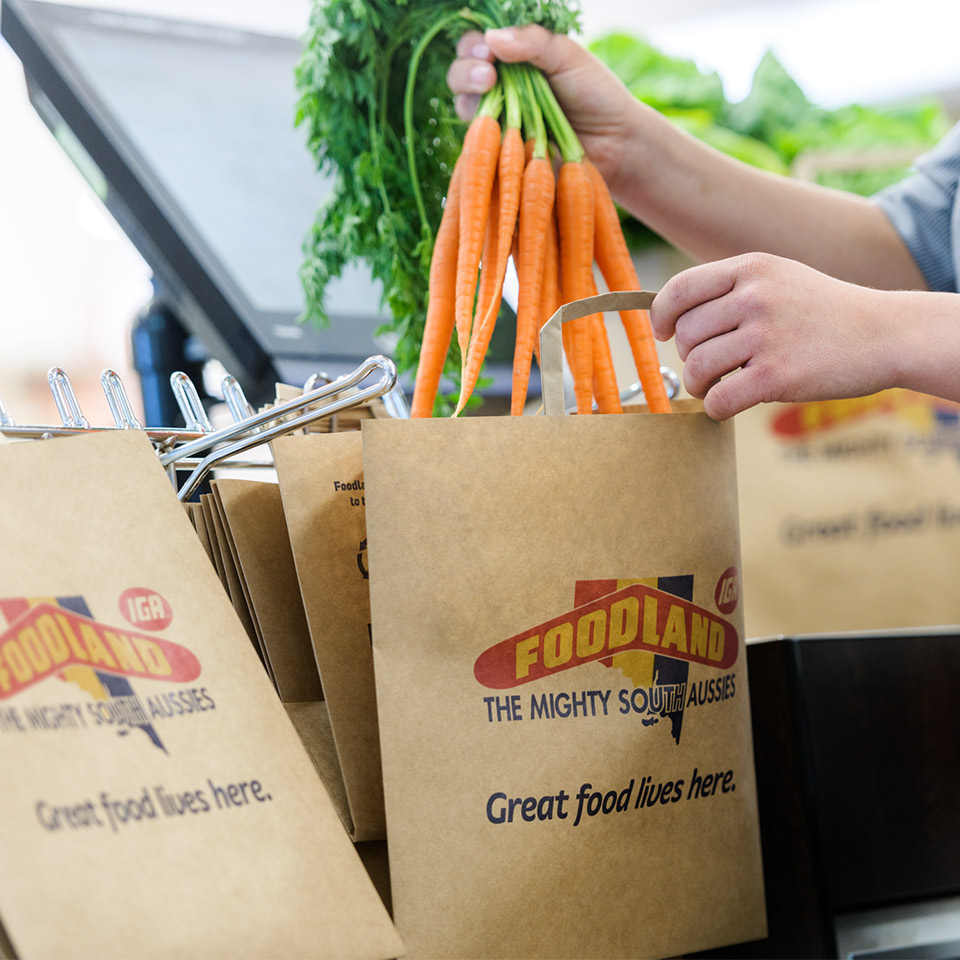 Process
After making the decision to move to paper, Foodland contacted the packaging experts at Detpak to kick off development work.
The product offering of the checkout bag took some consideration.
Detpak investigated the way in which the bag would be used to assist in determining the best material and build of the product.
Not only is the bag recyclable, but it contains recycled content – a true example of packaging contributing to a circular economy by keeping materials in use for as long as possible.
The bag also features sustainability callouts to educate consumers about responsible end of life disposal for this product.
It has also been tested to guarantee strength, able to carry up to 8kg.
Additional testing was also carried out to ensure the material was durable enough to handle condensation from cold products.
Designed to withstand the test of the everyday shop, the move to paper also presents efficiencies in packaging.
Featuring a flat base, these bags are self-standing for simple packing in a busy supermarket environment.
And coming flat folded simplifies storage and maximises the display of bags when hanging at the checkout.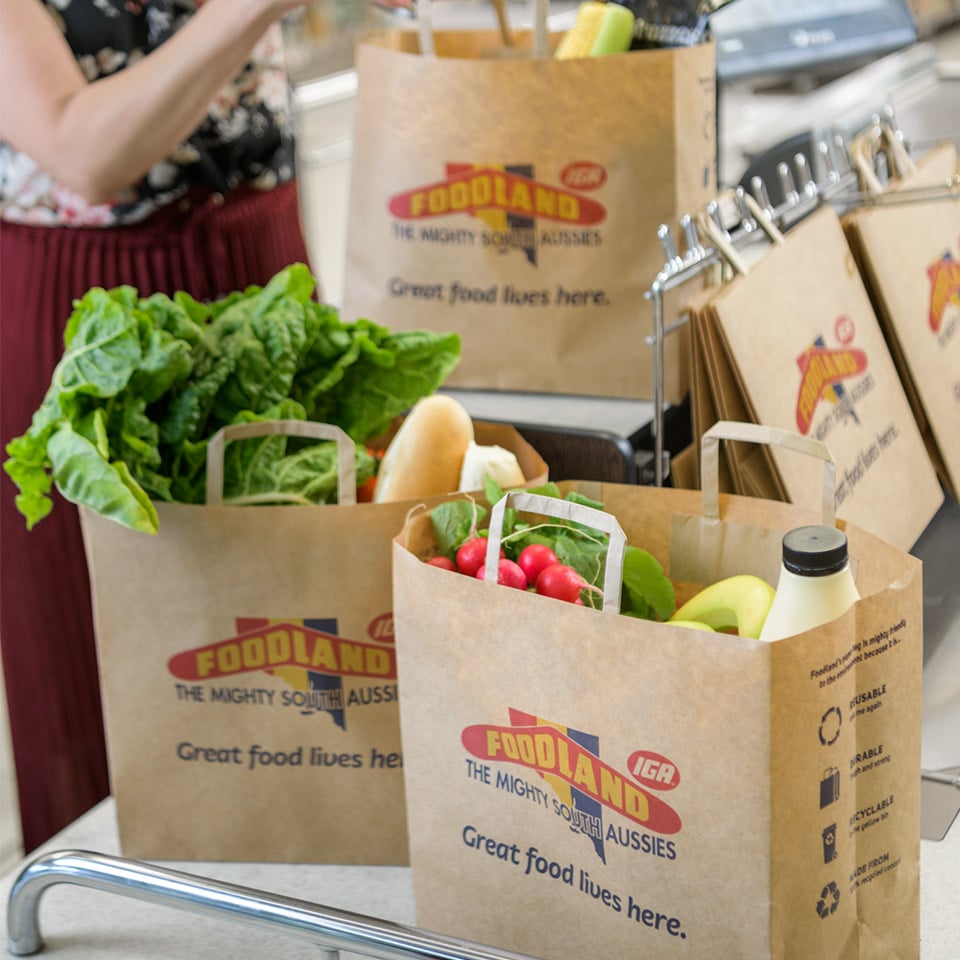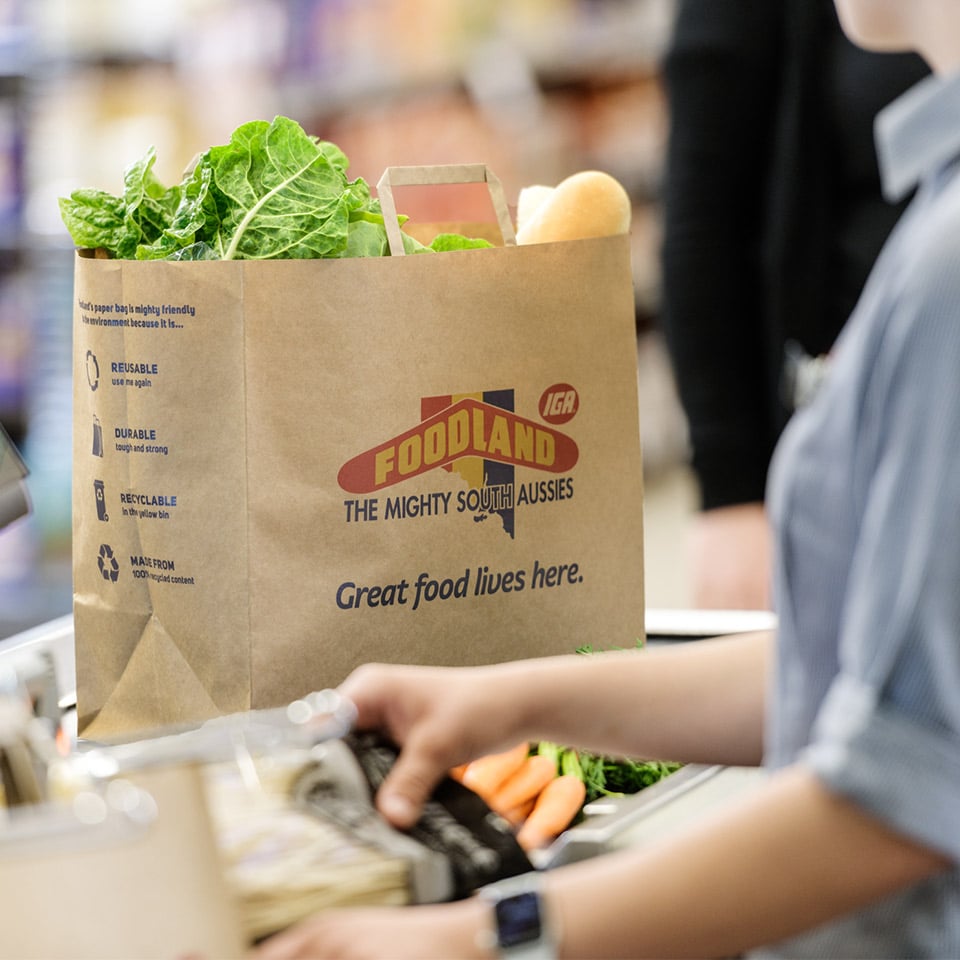 Solution
Detpak was able to support Foodland's launch of a recyclable carry bag solution to reduce plastic use at the checkout.
And, these South Aussies are already looking at how else they move toward other sustainable packaging solutions.
"We are excited to continue working with Detpak to transition to sustainable packaging alternatives. Already we are investigating how we can move to a solution for our meat trays. Following that project, we will look to all of our Foodland branded products, like milk, honey dips, bread, and look to only offer these products in reusable, recyclable or compostable packaging."
Nicole Richards, Foodland Marketing Manager