Are you sure? If you change your country now, any items you have added to your quote will disappear.
Your location
Please set your location to see relevant stock levels. Freight costs and taxes will be calculated once you log in.
Note: changing your location will empty your cart.
International Energy Supplier - based in the UK
With the emphasis on climate change and the future of our planet, many businesses are looking for alternative ways they can make changes to offset their impact on the environment. Reviewing waste streams and practices is one way to address and reduce an organisation's footprint.
One issue that we have all become acutely aware of, in terms of negative environmental effect, is coffee cups. Traditional takeaway coffee cups are made with a plastic lining that can't easily be recycled and in the UK alone, seven million disposable coffee cups are used every day- that's more than 2.5 billion a year.
Challenge
A UK based international energy supplier with over 400 staff members, using a large number of takeaway cups at their head office, wanted to look at ways they could reduce the amount of waste they were producing.
The cups they used every day for all hot drinks were traditional non-recyclable and were being thrown away in any bin on the site. These cups were not only destined for landfill via the general waste stream but the liquid remanence in the cups contaminates other, potentially recyclable, items in the bin.
UK RecycleMe™ Collection Partner, Shredall Recycling, collaborated with the energy supplier to address their Sustainable Development Goals, starting with moving as much of their general waste as possible to the recycling stream, including their cups.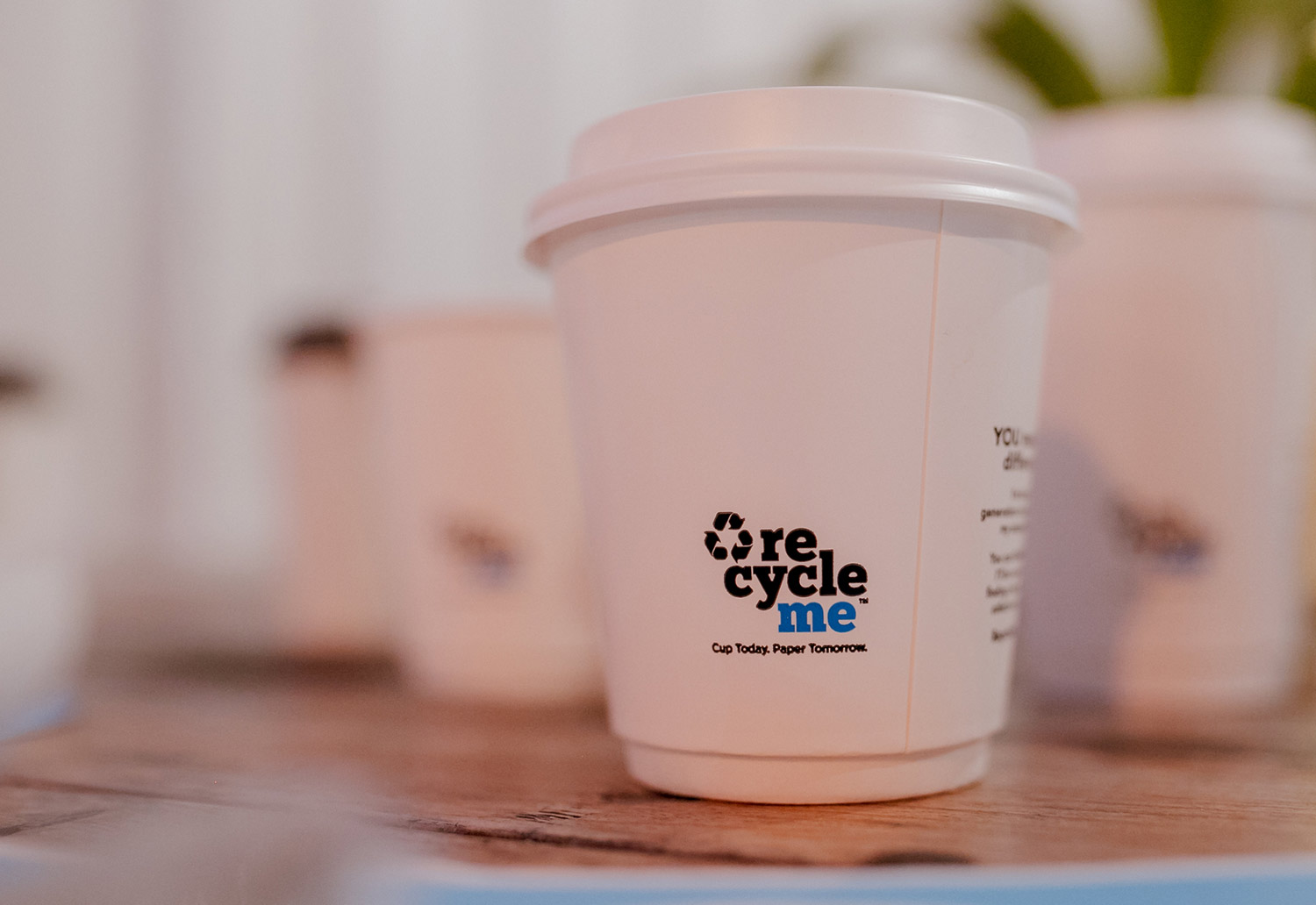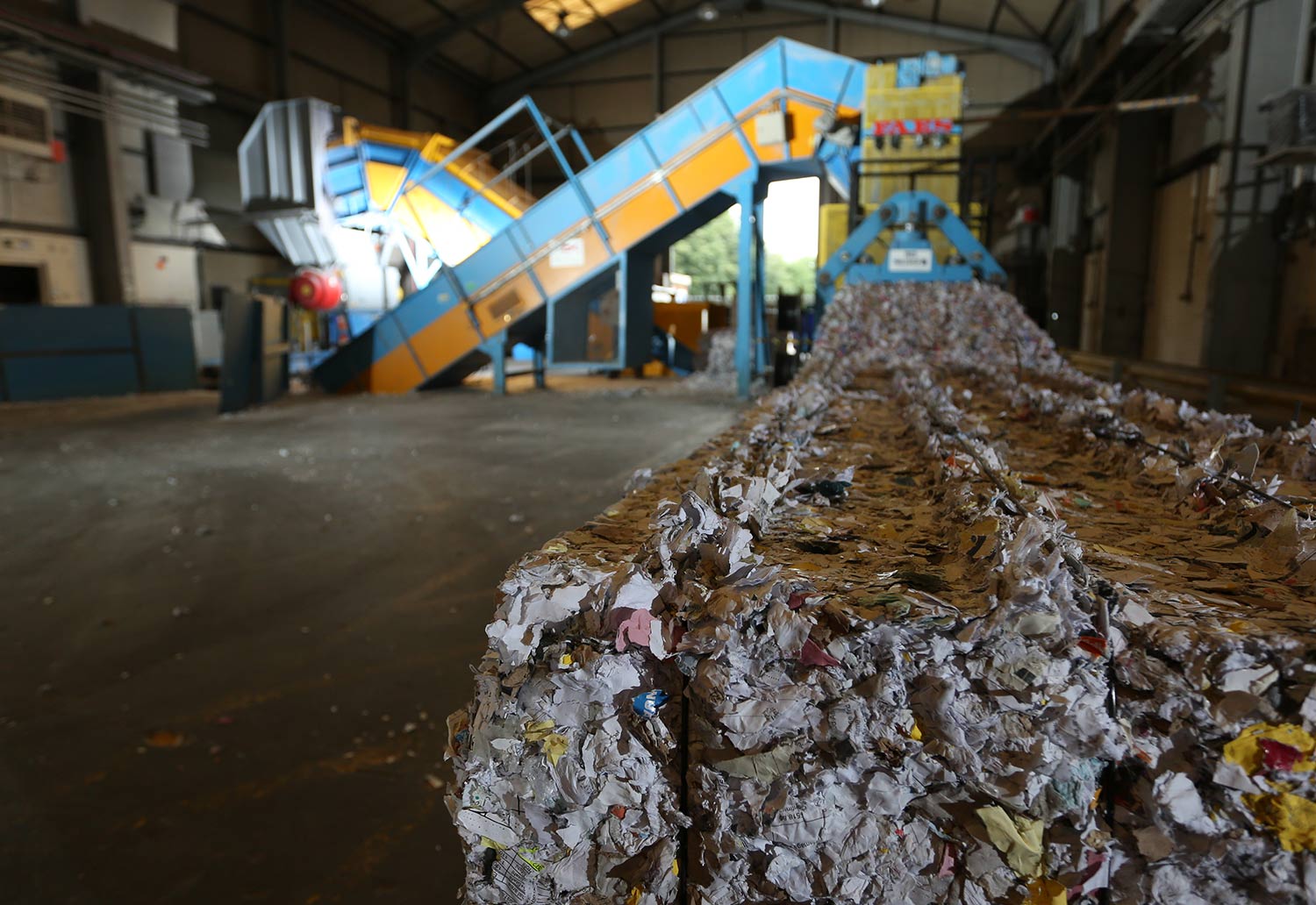 Process
Working with Detpak, Shredall Recycling supplied the client with RecycleMe™ cups to replace their traditional non-recyclable ones, via distribution partner Progressive Supplies.
The international energy supplier has had 30 RecycleMe™ collection stations installed for internal collection of the recyclable cups and lids. The custom design of the RecycleMe™ collection station allows for easy separation of liquid, cups and lids, solving the issue of contamination and making the recycling process easier.
The collection stations are emptied daily into 1100 litre back of house bins, provided by Shredall, ready for collection on a 4-weekly scheduled basis.
Impact
Shredall SDS Group have a wealth of experience when it comes to paper recycling, and use their existing national recycling system to collect, sort and recycle all collected cups.
Paper and cardboard waste collected by Shredall is baled at their recycling depot and sent to an environmentally approved and accredited mills in the UK, and made into new paper products.
A collaboration between Detpak, Progressive Supplies and Shredall Recycling, a real and significant solution has been created to tackle the needless waste of quality paper fibres in takeaway cups used by this energy supplier.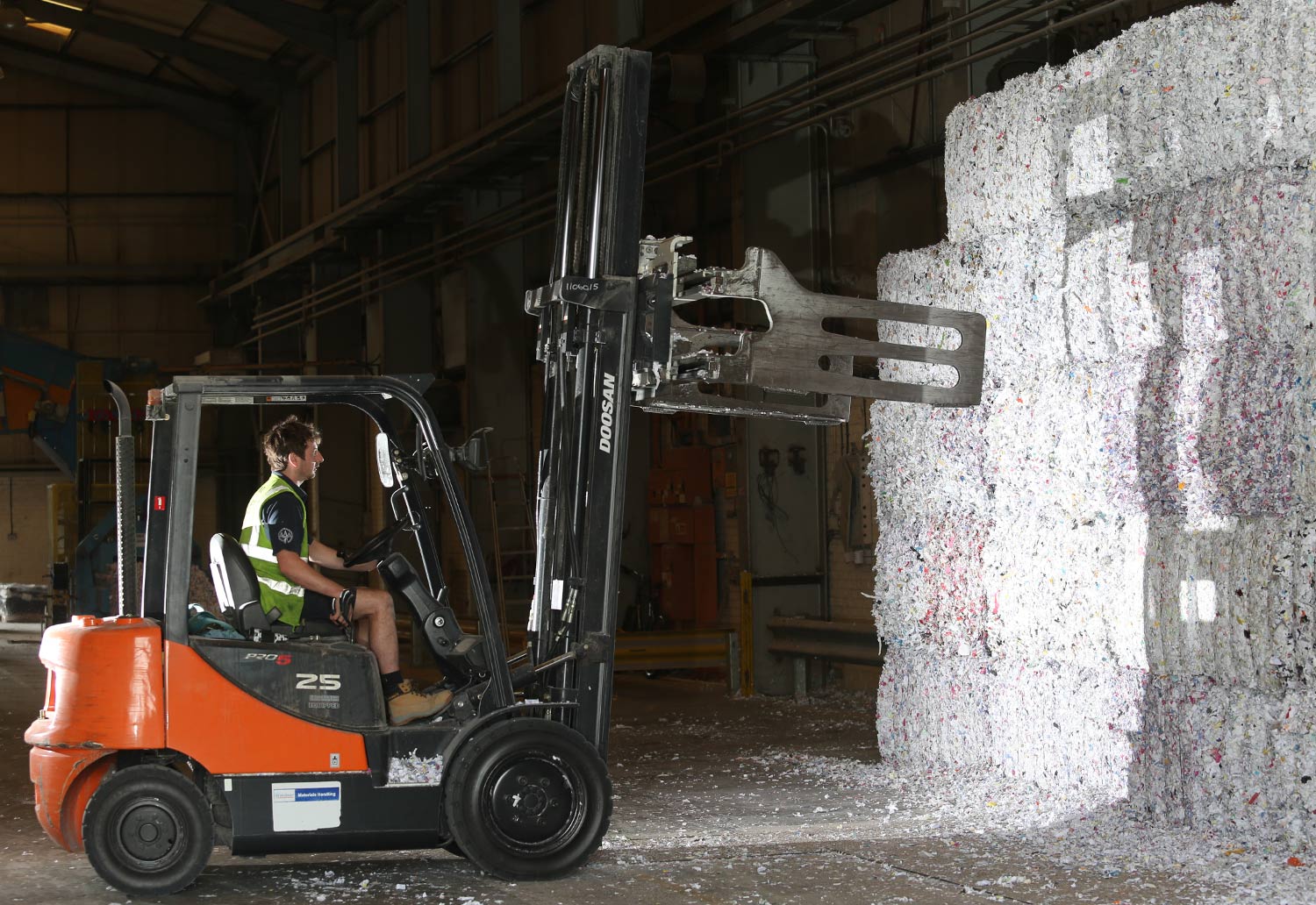 "We are pleased with the success of RecycleMe™ with this customer. The RecycleMe™ collection system dovetails efficiently with Shredall's existing systems so UK customers are guaranteed that all cups collected will be recycled."
Ben Shipley, Shredall Group Sales Manager