Are you sure? If you change your country now, any items you have added to your quote will disappear.
Your location
Please set your location to see relevant stock levels. Freight costs and taxes will be calculated once you log in.
Note: changing your location will empty your cart.
Vanguard® by Eco Products® from Detpak is a market leading line of no added PFAS sugarcane packaging including moulded fibre clams, bowls, portion cups and plates.
Vanguard uses proprietary alternative compounds to achieve oil and grease-resistance, without the addition of PFAS. Vanguard is also GreenScreen Certified™ Silver which means that the PFAS-alternative formulation does not contain added PFAS or other chemicals of high concern.
Each product in the Vanguard range shares the same size specifications as the traditional range of Eco-Products sugarcane.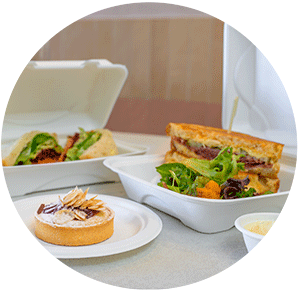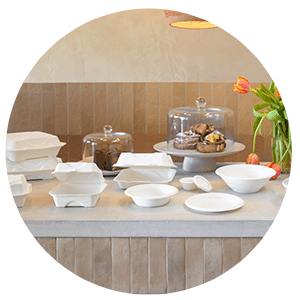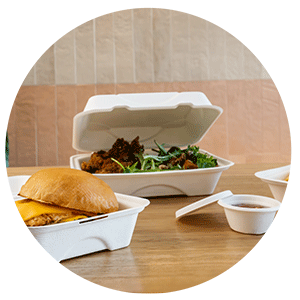 PFAS (per- and poly-fluoroalkyl substances) are a group of fluorine-based chemicals used in a range of applications in common household items, to provide them with water, heat, sticking or grease resistance properties. They are considered "forever chemicals" as they remain in organisms and the environment indefinitely.
As a leader of innovation in foodservice packaging, the Eco-Products Vanguard range has developed a new proprietary formula that does not require the use of added PFAS.
In Australia, APCO (Australian Packaging Covenant Organisation) has announced a voluntary, industry led Action Plan to 'Phase Out of PFAS in Fibre-Based Food Contact Packaging' by 31st December 2023.
Over 90% of Detpak's products do not contain PFAS, with all remaining products with greaseproof properties transitioning by end of 2023, in alignment with the Australian Packaging Covenant (APCO) voluntary Action Plan.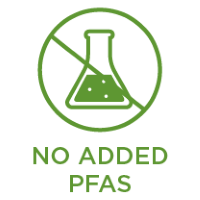 Do Eco-Products' non-Vanguard moulded fibre products contain added PFAS?
Yes, however, the PFAS used in these products has been deemed safe for food contact by the FDA (US Food & Drug Administration). These products also maintain their certification under ASTM 6868 standards and can be composted.
How does Vanguard compare to other Eco-Products sugarcane products?
While the range maintains grease-resistance, sturdiness, strength, microwave compatibility, and effectiveness in hot and cold applications, the absence of added PFAS chemicals in Vanguard leads to a reduction in grease resistance, compared to the rest of the Eco-Products sugarcane range.
Under testing conditions spanning a course of days, grease may soak through our Vanguard products after prolonged exposure substantially faster than the existing chemistries that provide grease resistance.
However, customers who have trialed the range report that the performance of the Vanguard is sufficient for their needs. We always recommend testing in your own operating environment, to ensure this product is right for your needs.
How are compostability certifications impacted by PFAS?
In Australia, products that have more than 100 parts per million (PPM) of total fluorine, indicating intentional use of PFAS chemistry, no longer have AS certification. This follows the lead of BPI certification in the US. The Vanguard range of items have been verified by a third-party laboratory to have less than 100 PPM of total fluorine and have been certified commercially compostable by BPI and EN 13432 standards, with the Australian Standards for commercial compostability (AS 4736) and home compostability (AS 5810), pending.