Are you sure? If you change your country now, any items you have added to your quote will disappear.
Your location
Please set your location to see relevant stock levels. Freight costs and taxes will be calculated once you log in.
Note: changing your location will empty your cart.
Do you want to make your community sustainable?
To set up a Sustainable Community, you should have a group of businesses within an area that are engaged in making the transition from single-use plastics into more environmentally friendly packaging alternatives. This can be businesses acting independently, as part of a trader's association or a council looking to encourage local outlets.
Detpak have the expertise to not only recommend products to help support a circular economy but provide a practical approach to meet community, commercial or event targets with:
- Demonstration of waste separation and recovery options
- Bin and packaging labelling
- Consumer education via #cuttherubbish
- Transparency to promote sustainable outcomes e.g. RecycleMe™ cup collection rates
WHAT 2025 MEANS FOR YOU AND YOUR BUSINESS
Australian Government legislation has been passed committing to all packaging being reusable, recyclable or compostable by 2025.
Detpak can develop and assist in the implementation of strategies and solutions to help you toward the 2025 legislation changes.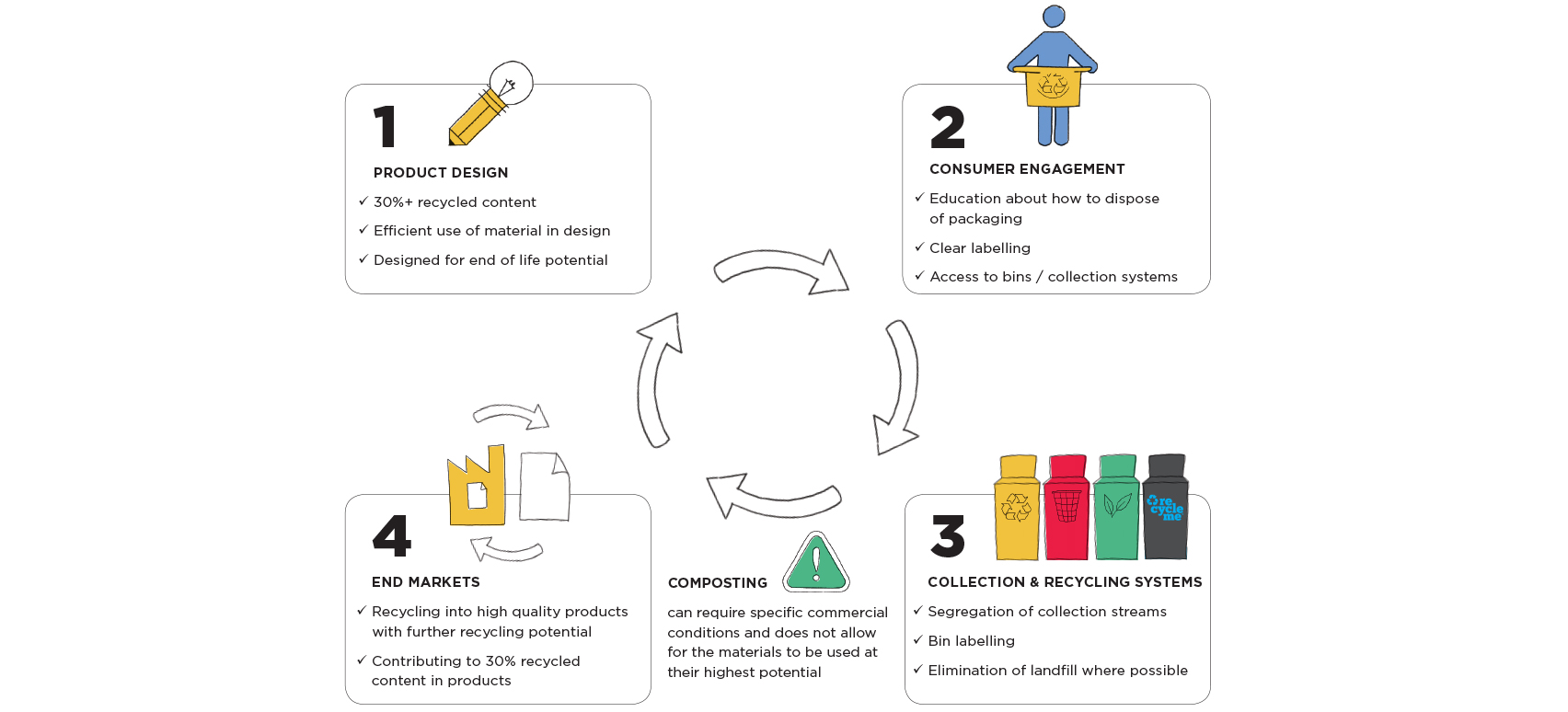 SUSTAINABLE ALTERNATIVES FOR PACKAGING IN YOUR COMMUNITY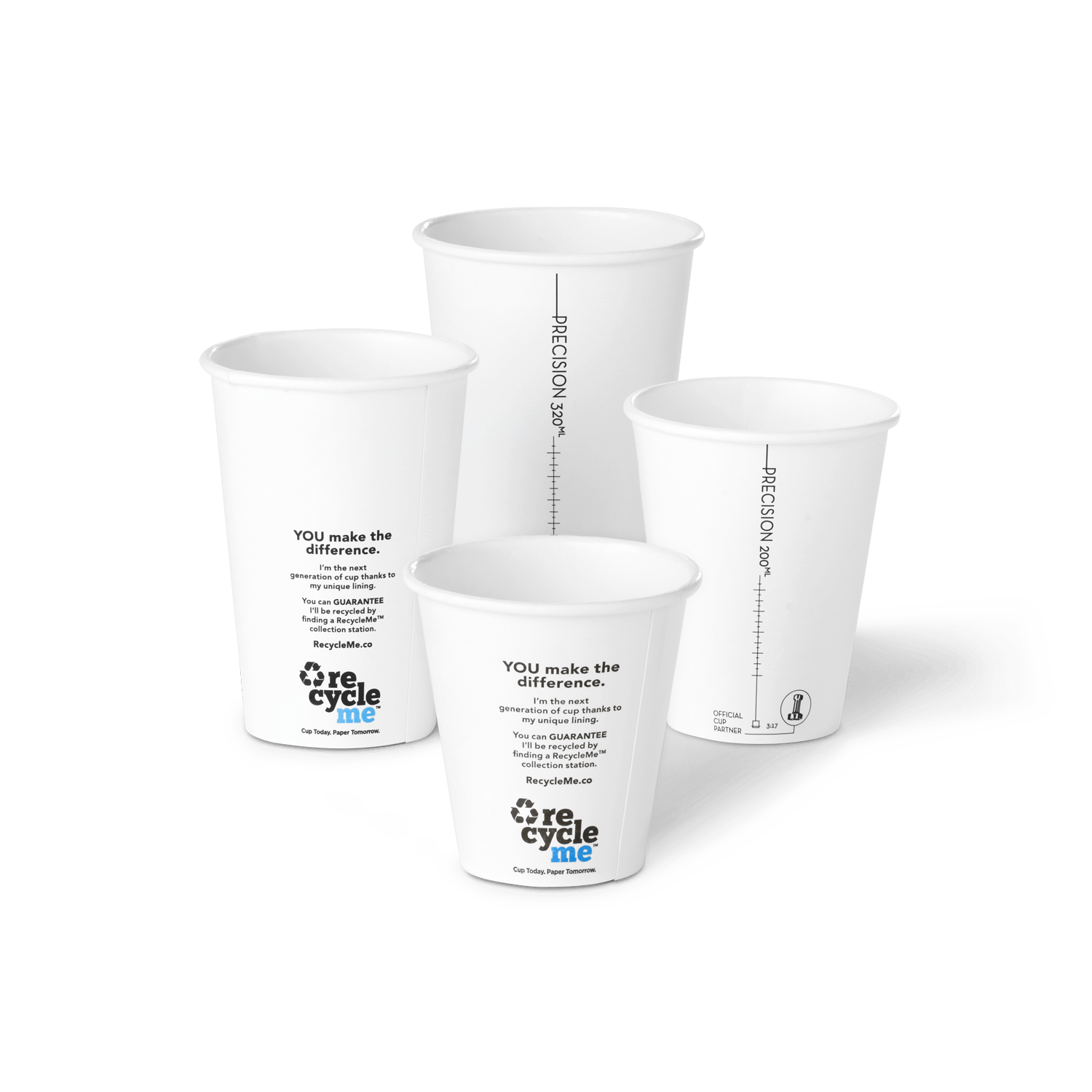 RecycleMe™ Precision Cups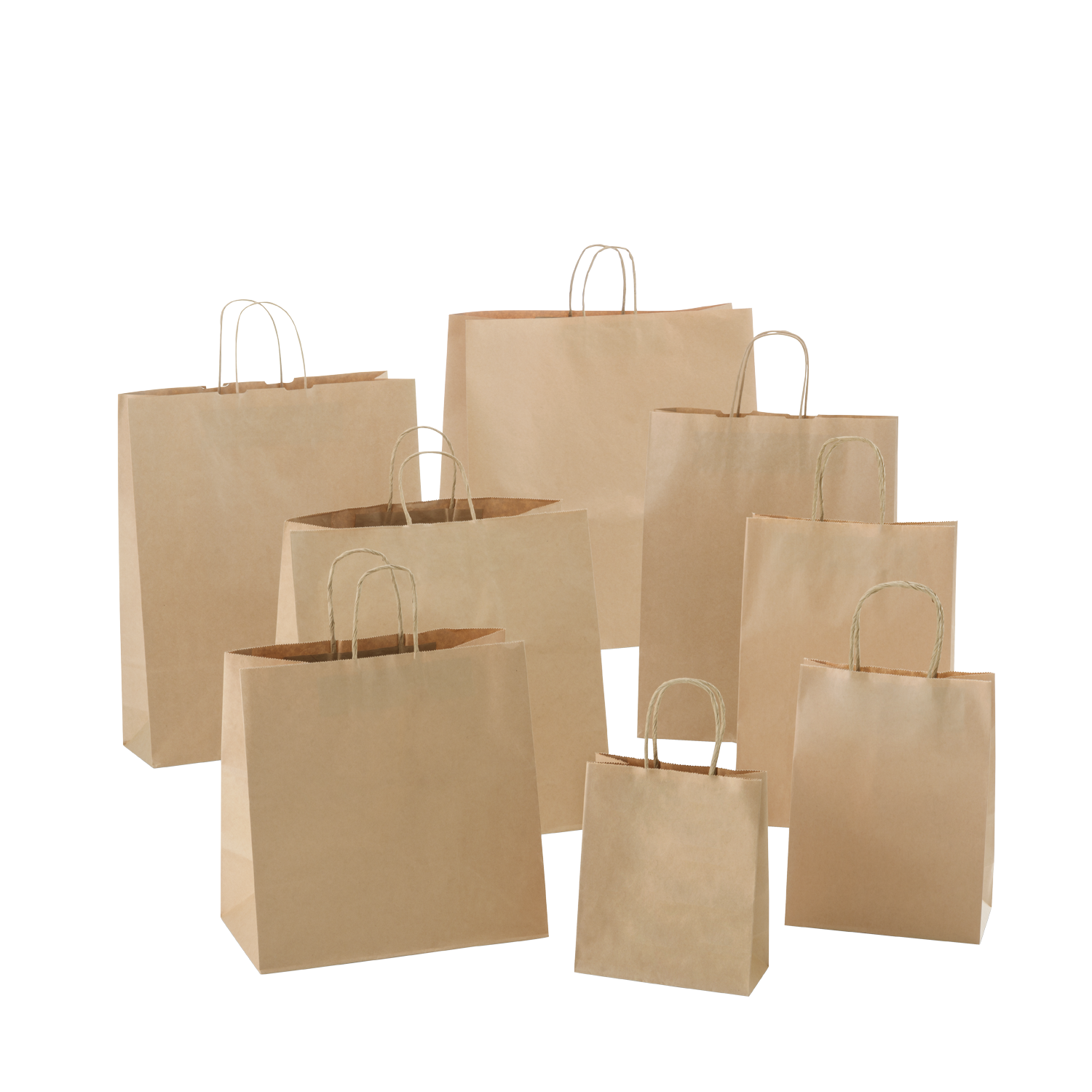 Paper Twist Handle Bags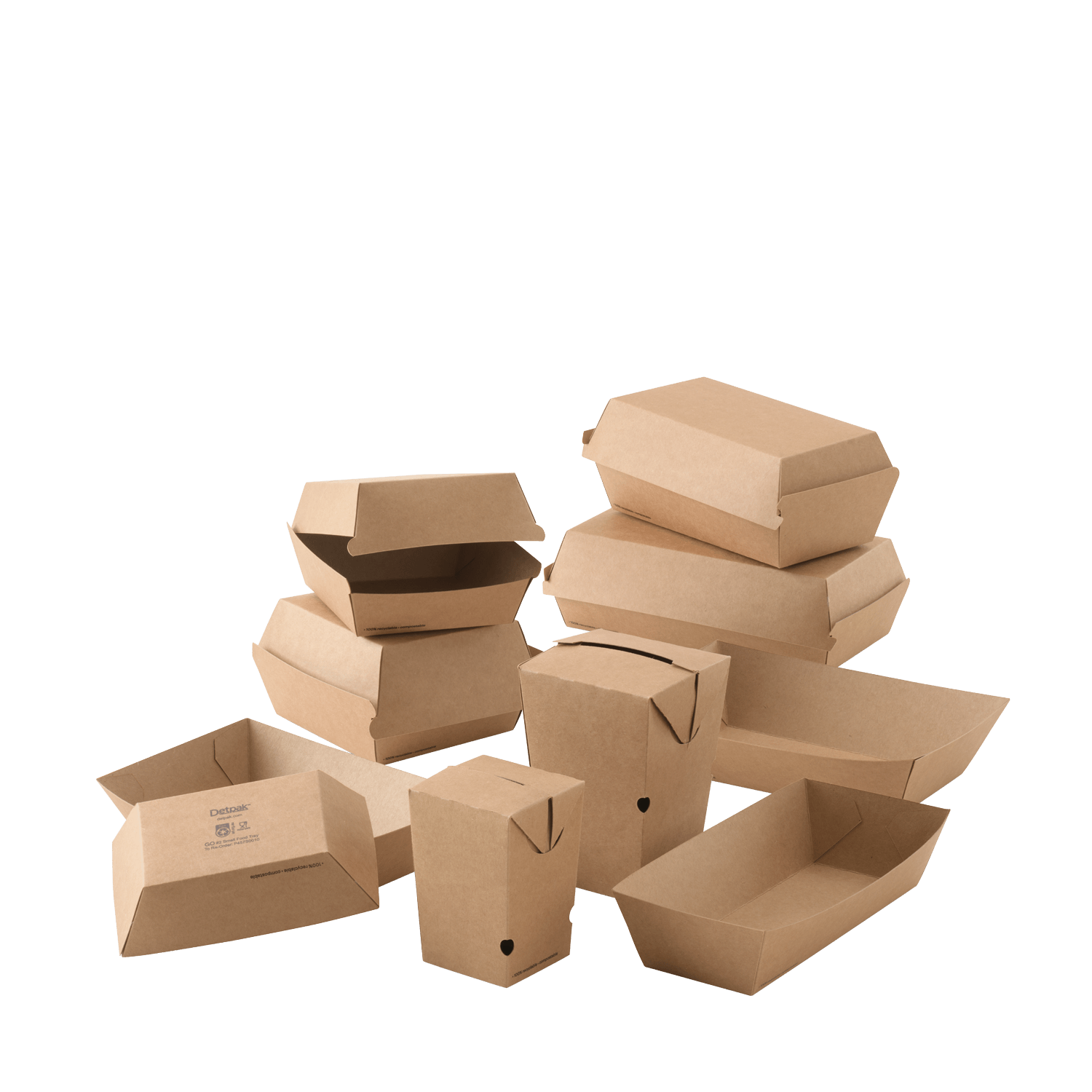 The GO Range
HOW TO COLLECT AND RECYCLE PACKAGING IN YOUR COMMUNITY
Generally, material recycling that keeps materials at their highest potential environmental value for as long as possible, is preferable to organics recycling (also known as composting).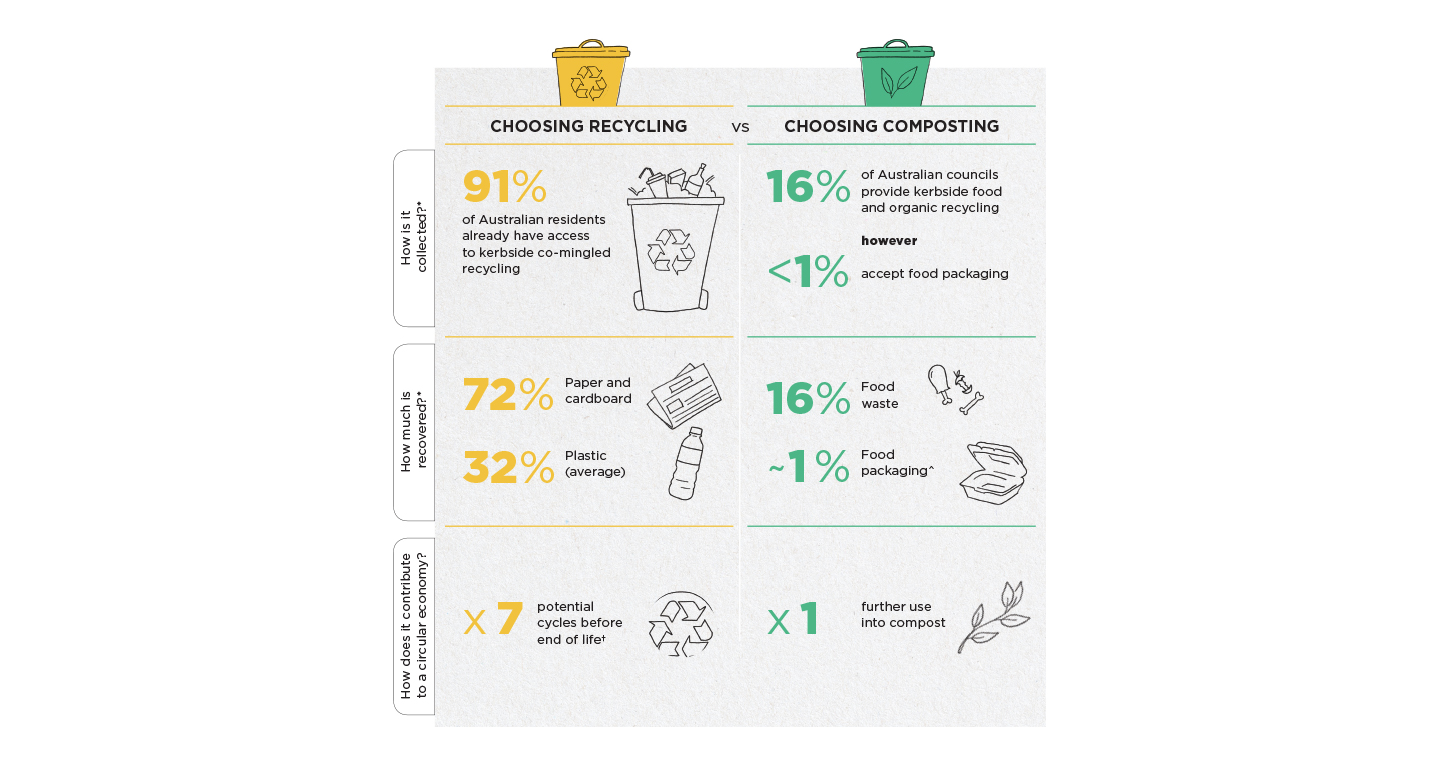 HOW TO GET STARTED AND ENGAGE YOUR CUSTOMERS
Are you ready to cut the rubbish in your community? To help you get started with your own Sustainable Community, you will be provided with a FREE product starter pack as well as tools and information to help educate your customers to consciously act to #cuttherubbish