Are you sure? If you change your country now, any items you have added to your quote will disappear.
Your location
Please set your location to see relevant stock levels. Freight costs and taxes will be calculated once you log in.
Note: changing your location will empty your cart.
Five Impacts of Packaging in a Pandemic
June 30, 2020
Before the COVID-19 crisis, sustainability was top of mind for single-use packaging.
As regions looked to defeat the coronavirus, packaging choices were impacted to favour designs or substrates to address hygiene or consumer safety concerns – and minimise the likelihood of the virus's survival on the packaging surface1.
But, with legislative changes in the pipeline and consumer concern still present, sustainability must not take a back seat, and instead work alongside new health and safety measures.
We take a look at five impacts of packaging in a pandemic, and where hygiene and sustainability can be balanced.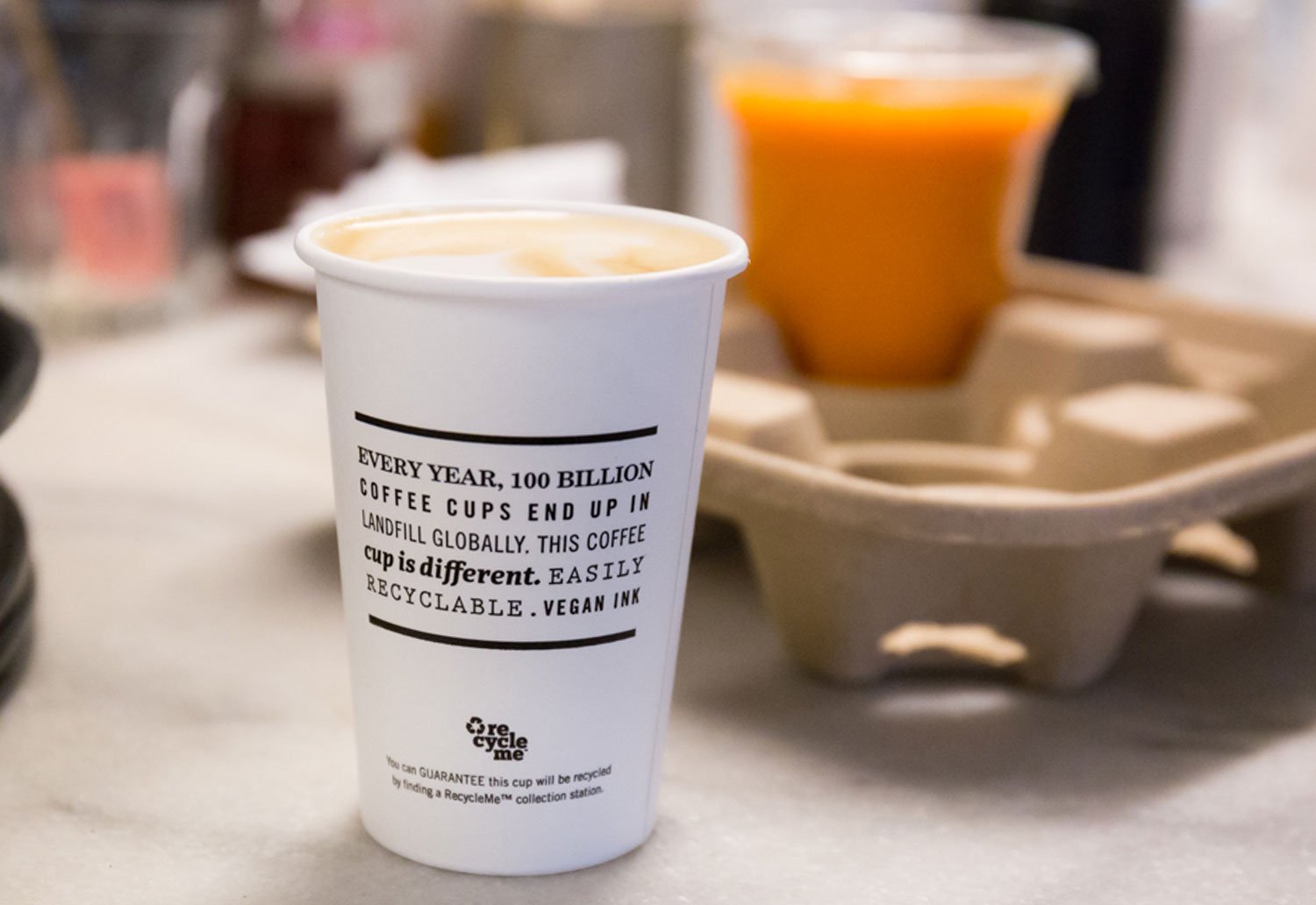 1. Coffee to go
As the everyday routine has been disrupted for so many – what hasn't changed is our need for caffeine to kick-start our day.
Whether working from home, or adjusting to new working arrangements – consumers are still looking for a coffee hit.
As the impacts of the coronavirus were first being uncovered, many foodservice vendors were instructed to operate via takeaway only – meaning their ceramic in-store cups, and even consumer-brought reusable cups3, were no longer able to be used.
For a sustainable coffee to takeaway, RecycleMe™ cups provide a recyclable option, giving valuable paper cup fibres a chance to live again.
2. Groceries on the up
The coronavirus pandemic's limitations on foodservice increased increased consumer spending on groceries.
With shoppers are looking to avoid stores and buy their goods online, a 40% uplift in online grocery sales is anticipated for 20205.
This is creating a surge in single-use packaging and wrapping used for groceries, and parcels or packaging for transporting online orders.
For packaging for the FMCG industry, kerbside recyclable options give consumers an ability to responsibly dispose of this packaging from their homes, which is important given the high volume of consumers spending more time at home than normal.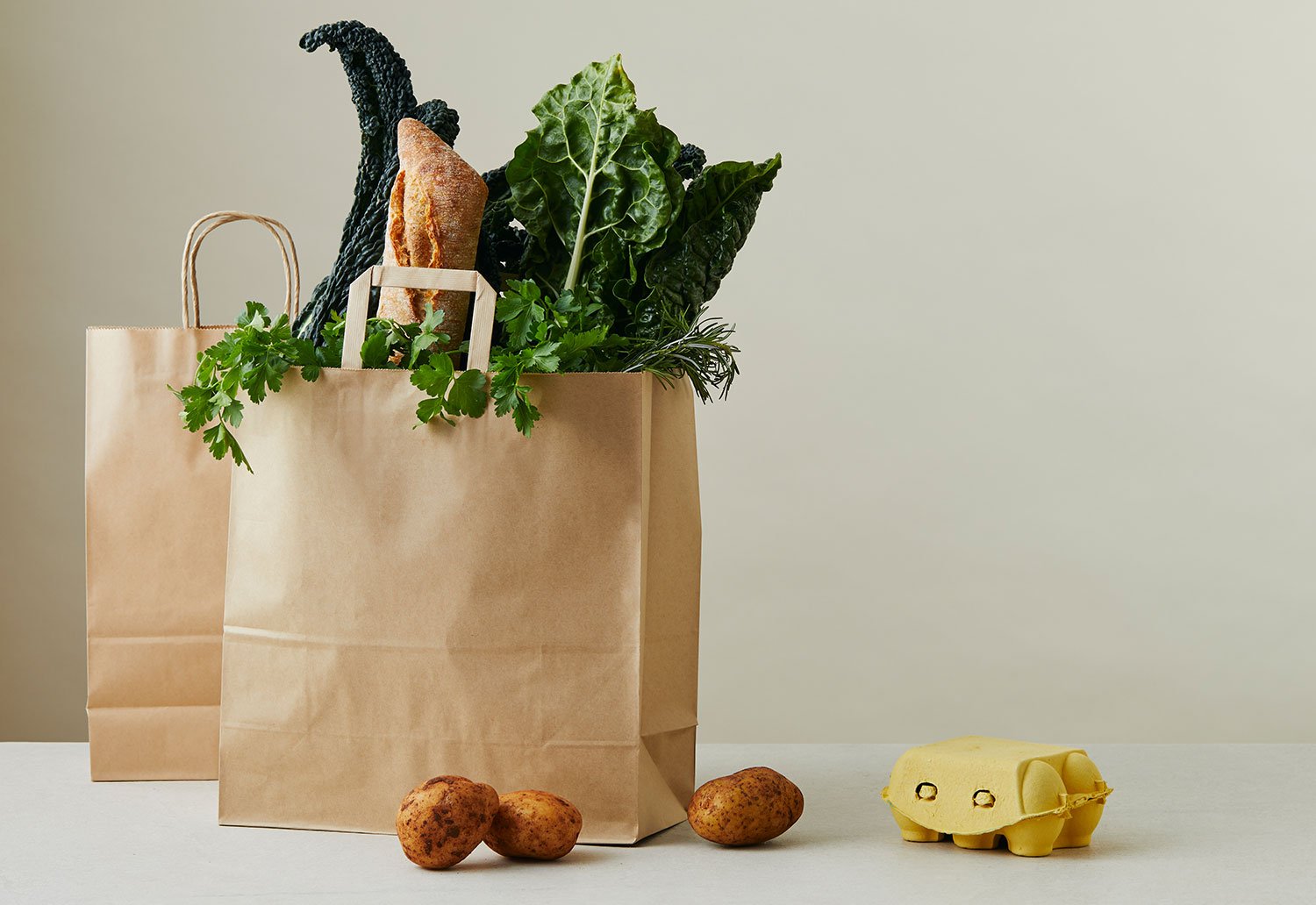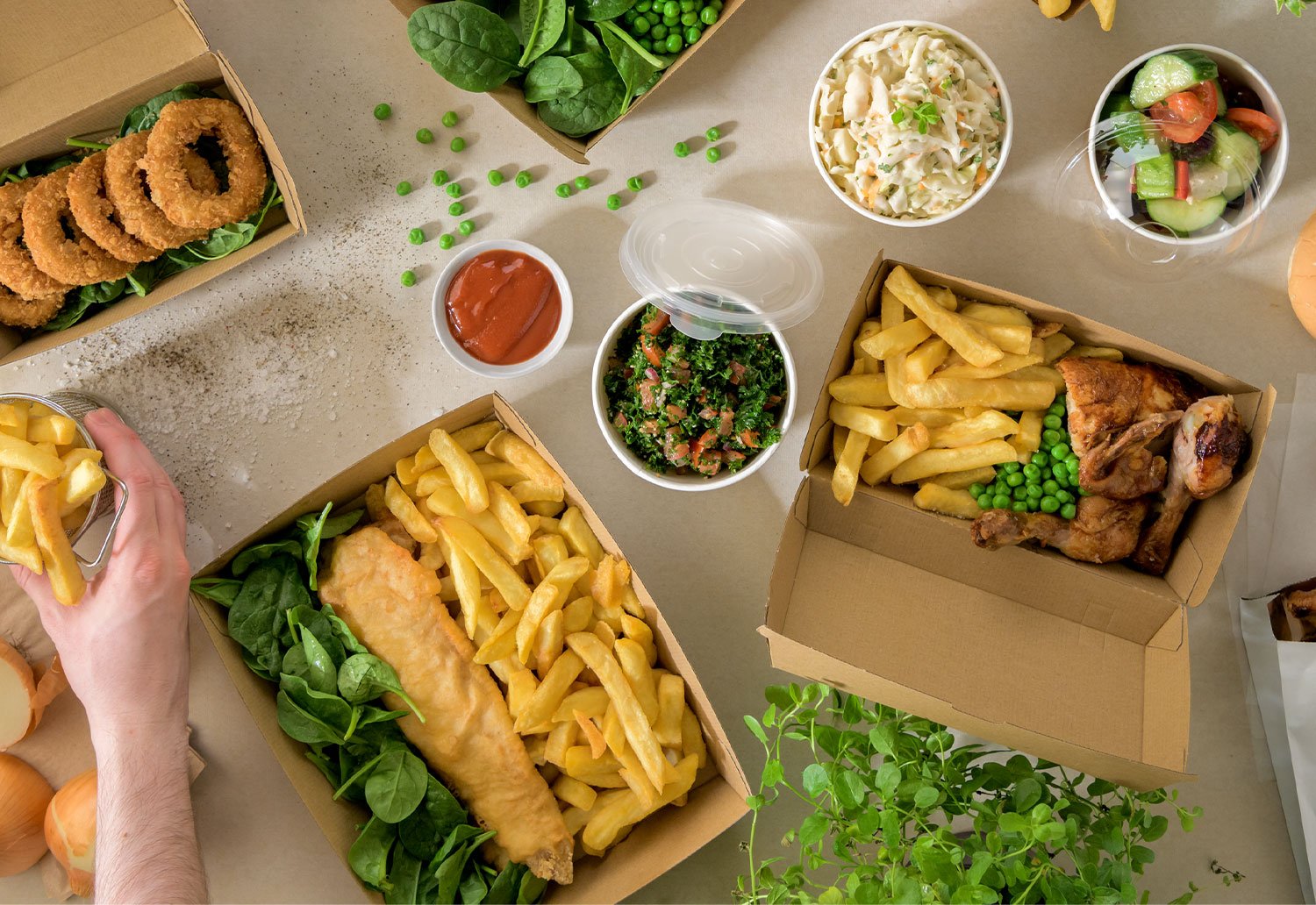 3. Reusables and hygiene
Following the principles of the waste management hierarchy, it is best to reduce or reuse – but with hygiene concerns around the use of reusables during the pandemic many have transitioned to single-use packaging products.
Widespread bans and suspensions on reusable containers were implemented because of concerns about virus-contaminated surfaces.
The increased reliance on single-use packaging for food delivery and takeaway has been a cause of concern for the environment.
As well as opting for recyclable options, businesses should look at the way they package their food and whether items can be packed together or more efficiently to reduce the number of packaging products required.
4. Contact-free food delivery
Lockdowns as a result the coronavirus are resulting in a significant increase in consumers ordering food via delivery platforms.
The total number of users of food delivery platforms is up by 9.8% for 20206.
With some concern about the safety of food prepared for delivery, new safety measures included 'contact-free' deliveries, promoting no human interaction at all.
There is little evidence that COVID-19 can be transmitted via food or food packaging, leaving your decision in food delivery packaging to be more open in factors of sustainability, presentation, heat retention, and food integrity.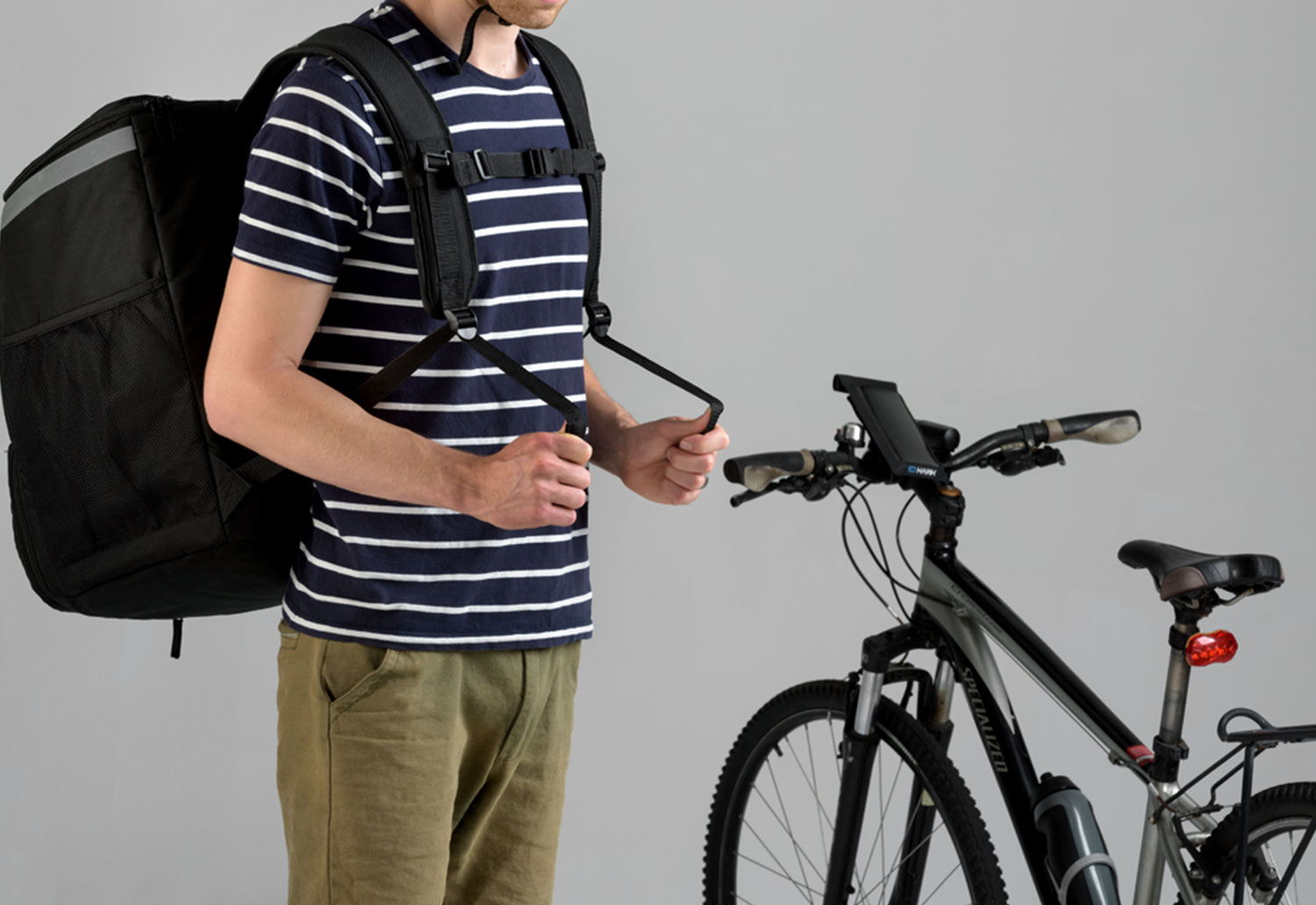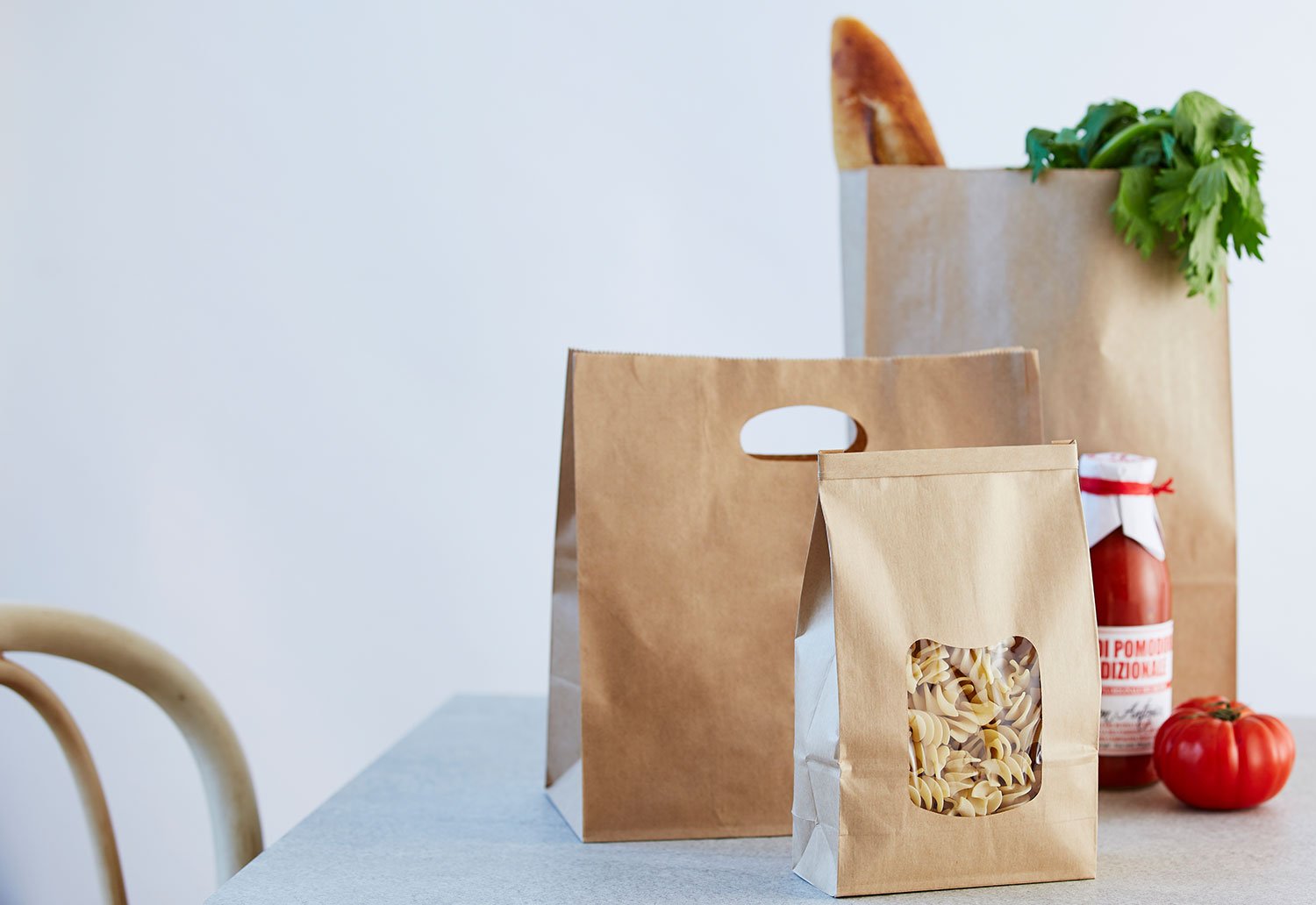 5. Food waste
As a wave of panic buying saw an increase in the volume of food purchased, concerns grew for the impacts of food waste.
Excess amounts of food produced to go directly into restaurants or cafes also added to waste concerns, with lockdowns preventing the foodservice industry from operating at usual capacity.
Environmental impacts of food waste are anticipated to be greater than the impacts of packaging7.
Packaging plays a vital role in protecting food as it moves through the supply chain to the consumer – and innovations in packaging material, design, and labelling can all contribute to reducing food waste as well as reducing the environmental impact of packaging.
Find out more about how the global pandemic is impacting the foodservice industry.
Or, back to Latest News.

1. Feber, Lingqvist, Nordigarden, 2020, 'How the packaging industry can navigate the coronavirus pandemic, McKinsey, April 2020, <https://www.mckinsey.com/industries/paper-forest-products-and-packaging/our-insights/how-the-packaging-industry-can-navigate-the-coronavirus-pandemic#>
2. Consumer sentiment on sustainability and fashion in the COVID-19 crisis, McKinsey April 2020
3. Starkey L, 2020, 'Reusable coffee cups banned at Caltex, McDonalds, Starbucks as coronavirus delared global pandemic', The Daily Telegraph, March 202, https://www.dailytelegraph.com.au/news/national/mcdonalds-jumps-on-reusable-cup-ban-wagon-with-us-starbucks-as-virus-outbreak-ramps-up/news-story/7a1d6462c751fed68f72bc8eb50329af
4. Pash, C 2020, 'Pandemic Habits" Coffee drinking has changed in Australia', Ad News, March 2020, https://www.adnews.com.au/news/pandemic-habits-coffee-drinking-has-changed-in-australia
5. Redman, R, 2020, 'Online grocery sales to grow 40% in 2020', Supermarket News, May 2020, <https://www.supermarketnews.com/online-retail/online-grocery-sales-grow-40-2020>
6. Southey, F, 2020, 'Online food delivery 'one of the only winners' in coronavirus outbreak', Food Navigator, March 2020 <https://www.foodnavigator.com/Article/2020/03/19/Online-food-delivery-one-of-the-only-winners-in-coronavirus-outbreak>
7. Morrison, O, 2020, 'Plastic Packaging: Hero or villain in the coronavirus era?', Food Navigator, April 2020 <https://www.foodnavigator.com/Article/2020/04/01/Plastic-packaging-Hero-or-villain-in-the-coronavirus-era>
SUBSCRIBE AND STAY INFORMED
Receive the latest in products, trends, news, events and tips.