Welcome to Detpak
Looks like you're browsing in United States.
Please make the appropriate selection here to see relevant pricing, tax and availability.
If you wish to change your country selection later, just use the drop-down menu at the top of each page.
Are you sure? If you change your country now, any items you have added to your quote will disappear.
KFC Australia recognises Detpak's contribution
June 23, 2017
At KFC Australia's recent awards night, Detpak Australia was recognised for an outstanding contribution to KFC's growth and brand performance.
Ben Suttell, Detpak Business Manager, was awarded the Supply Chain Link Award for his contribution to KFC's success.
He says; "This is a result of sustained persistence, cross-company collaboration, and resilience from all divisions of the company."
Detpak also received the Corporate Social Responsibility Award for our support of KFC's sustainability efforts.
These awards acknowledge the efforts of everyone across the business who contributes to our long-term success with KFC.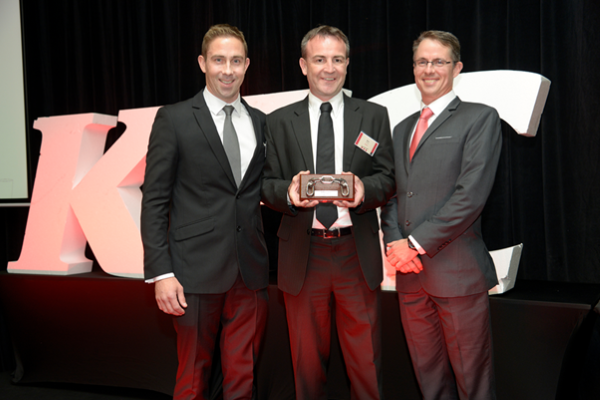 Detpak's Ben Suttell (centre) with KFC's Michael Aungle (left) and Michael Clark (right).

Back to Latest News

SUBSCRIBE AND STAY INFORMED

Receive the latest in products, trends, news, events and tips.

KFC Australia recognises Detpak with Australia with supply chain award.