Are you sure? If you change your country now, any items you have added to your quote will disappear.
Your location
Please set your location to see relevant stock levels. Freight costs and taxes will be calculated once you log in.
Note: changing your location will empty your cart.
Plastic by numbers: what do the 7 common classifications really mean?
July 20, 2022
Australians are consuming around 3.4 million tonnes of plastic each year, an average of 130kg of plastic per person[1]. Currently, only 9% of this plastic is recycled.
When it comes to plastics, uncertainty around how to correctly dispose of these items may be contributing to these low recycling rates. Building consumer awareness around end-of-life disposal options can help play a part in improving these rates.
The Australasian Recycling Label (ARL) is an important way to help consumers understand the best way to responsibly dispose of their packaging. But what else is there to know?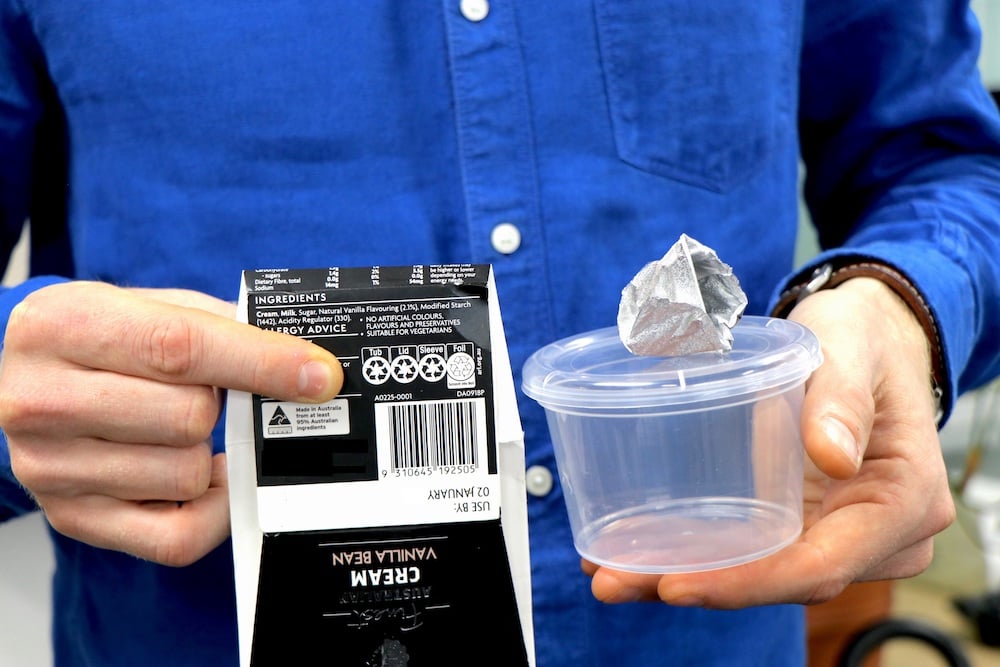 Source: Australian Packaging Convenant Organisation
You may have previously noticed three circular arrows containing a number between 1 and 7 on plastic packaging. This is known as a Resin Identification Code (RIC) and is often interpreted as a sign that the packing will be recycled.
In fact, the RIC system was created by the plastics industry as a way to identify different categories of plastics, and these numbers indicate what type of plastic has been used to create that product[2].
To clarify what these numbers mean, we've broken down the plastic classification codes from 1 to 7, to reveal the recyclability of these plastic products that surround us in our day to day lives.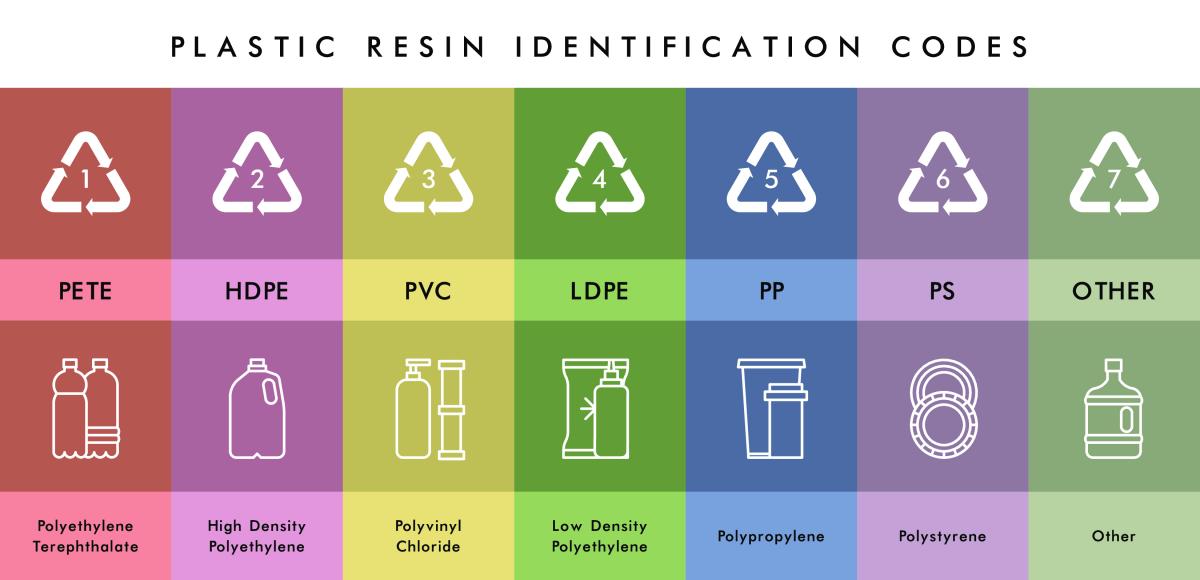 Source: Oceana
1. Polyethylene Terephthalate (PET)
PET is a versatile, clear, plastic which is often used in products such as fruit juice bottles, water and soft drink bottles, condiment bottles and jars. The versatility of PET makes it one of the most frequently used plastics, and it can be recycled in your kerbside recycling bin[3]. PET can even be repurposed into fleece garments and carpets[4].
2. High-Density Polyethylene (HDPE)
HDPE is a hard to semi-flexible plastic regularly used to make cloudy plastic milk bottles, bleach and laundry bottles, and many cosmetic bottles such as shampoo. Like PET, rigid HDPE can be recycled in your kerbside recycling bin[5]. Keep an eye out for any soft plastics made from HDPE, as these should be recycled through the REDCycle program in Australia.
3. Polyvinyl Chloride (PVC)
PVC is a flexible or rigid plastic that is commonly used for items such as children's toys, plumbing pipes, clear cordial bottles, bubble wrap and vinyl flooring. Generally, the more rigid and hard PVC plastics can be recycled through your kerbside bin and the soft PVC plastics should be recycled through the REDCycle program in Australia[6].
4. Low Density Polyethylene (LDPE)
LDPE is a thin, lightweight plastic regularly used in dry-cleaning garment bags, bread bags, bin liners, fresh produce bags and as an internal lining in paper takeaway cups and milk cartons. No soft plastics can be recycled through your kerbside bin and these should be recycled through the REDCycle program in Australia[7].
5. Polypropylene (PP)
PP is a hard to flexible plastic which can be used in many applications, such as ice cream containers, butter and margarine containers, bottle caps and plastic takeaway containers. These rigid plastics can be placed in your kerbside recycling bin. Plastic lids and caps should be placed inside a clear milk bottle and once full, placed in your kerbside recycling bin[8].
6. Polystyrene (PS)
PS is an inexpensive, lightweight and easily formed plastic. Expanded Polystyrene (EPS) has a foam-like consistency and is used in items such as disposable foam drinking cups, takeaway food containers, refrigerator trays and packaging peanuts[9]. PS can also come in rigid formats, such as yoghurt and margarine containers. It is these rigid formats that can be placed in your kerbside recycling bin. EPS cannot be recycled in your recycling bin as it breaks up into many pieces and contaminates the recycling stream.
7. Other
This last category includes all other plastics, including both those that are recyclable and non-recyclable. Examples include acrylics, nylon and fiberglass plastics. These plastics can be used to make products such as baby bottles, sunglasses, medical and car parts [10]. The recyclability depends on the individual item, so it's best to check with your local council for the best way to dispose of these items in your area.
So next time you see a plastic container, look out for these symbols so you can get a true picture of where that plastic might end up, and the best way that you can dispose of it.
Note: this advice is broad in nature and based on general recyclability advice across Australia. It is recommended that you check with your local council to confirm this advice is correct in your area.
References:
[1] https://www.awe.gov.au/environment/protection/waste/publications/australian-plastics-recycling-survey-report-2017-18
[2] https://oceana.org/blog/recycling-myth-month-those-numbered-symbols-single-use-plastics-do-not-mean-you-can-recycle-me/
[3] https://www.whichbin.sa.gov.au/tips/deciphering-the-plastic-codes-what-do-the-numbers-on-plastics-really-mean-are-they-recyclable
[4] https://waster.com.au/types-of-plastic/
[5] https://www.whichbin.sa.gov.au/tips/deciphering-the-plastic-codes-what-do-the-numbers-on-plastics-really-mean-are-they-recyclable
[6] https://www.whichbin.sa.gov.au/tips/deciphering-the-plastic-codes-what-do-the-numbers-on-plastics-really-mean-are-they-recyclable
[7] https://www.whichbin.sa.gov.au/tips/deciphering-the-plastic-codes-what-do-the-numbers-on-plastics-really-mean-are-they-recyclable
[8] https://www.whichbin.sa.gov.au/tips/deciphering-the-plastic-codes-what-do-the-numbers-on-plastics-really-mean-are-they-recyclable
[9] https://www.cityservices.act.gov.au/__data/assets/pdf_file/0010/1325773/ACT-NOWaste-Plastic-Codes-Factsheet-v3.pdf
[10] https://www.whichbin.sa.gov.au/tips/deciphering-the-plastic-codes-what-do-the-numbers-on-plastics-really-mean-are-they-recyclable