Are you sure? If you change your country now, any items you have added to your quote will disappear.
Your location
Please set your location to see relevant stock levels. Freight costs and taxes will be calculated once you log in.
Note: changing your location will empty your cart.
Iconic Australian supermarket pairs with Australian-owned manufacturer in the move to paper
Iconic Australian supermarket Woolworths is dedicated to delivering the best in both convenience and sustainability for their customers. In looking to provide customers with a paper bag option at the checkout and via their online offering, Woolworths worked with Australian-owned manufacturer, and long-term packaging partner, Detpak.
"Woolworths has a longstanding partnership with Detpak. Their access to a global supply network, as well as the engagement and passion from their team across all departments makes them a valued partner for us."
Woolworths Category Manager for General Merchandise - Matt Teggins
Challenge
For Woolworths, sustainability is of vital importance. Their value chain, suppliers, service providers and operators are all continually innovating to move toward a circular economy.
Moving away from single-use plastic bags back in 2018, Woolworths has taken 3.2billion light weight plastic bags out of circulation. Also dedicating money made from their reusable 'Bag for Good' green bags to fund the Woolworths Junior Landcare Grants program, Woolworths has supported almost 1200 school environmental projects.
When it comes to grocery shopping and bags, customer behaviour has changed in recent years, with fewer customers now purchasing a new bag during a transaction at a Woolworths store. But while many customers bring their own bags, Woolworths was looking for a sustainable bag option for those who visit a store unplanned or who forget their bags.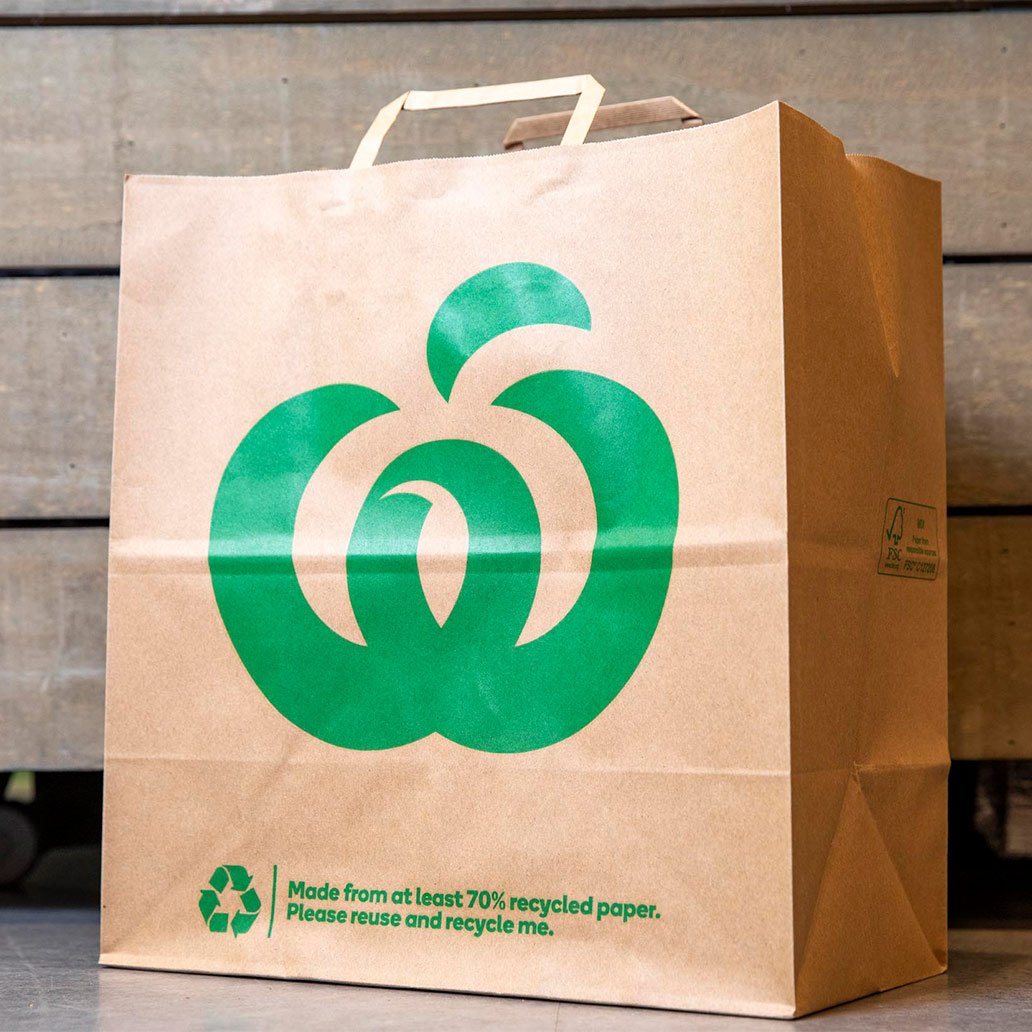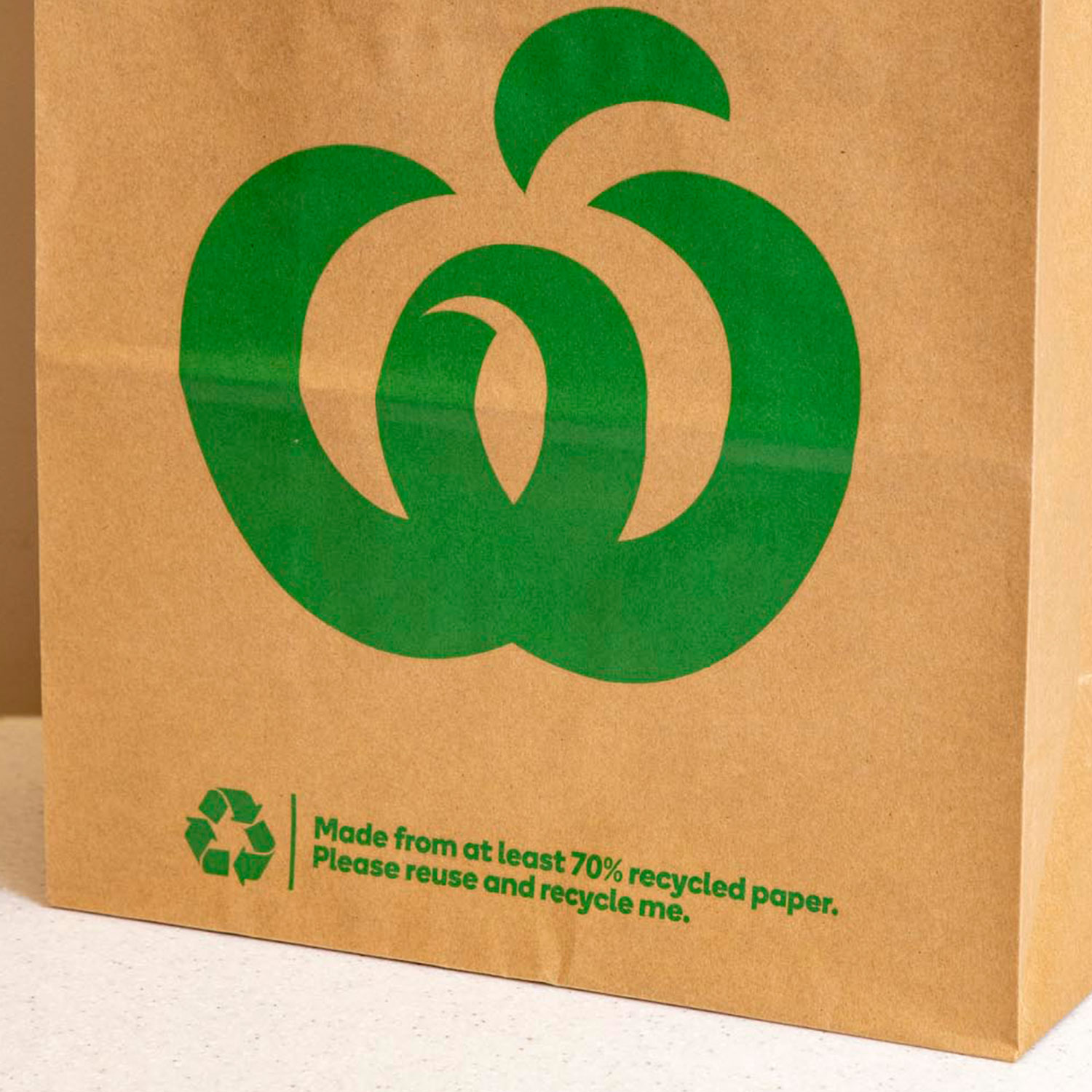 After conducting primary research with their customer base including surveys and focus group studies, Woolworths discovered that shoppers wanted the option of purchasing a sustainable paper bag.
Following an initial 20-store trial late in 2019, Woolworths embarked on securing a longer-term paper option, allowing their customers to easily recycle the paper bags in their home kerbside bins.
"We considered several different end of life options when looking at which bag to introduce for our customers, including a compostable option. We conducted focus groups and received feedback that our customers wanted a paper option which was readily recyclable and compostable from their home kerbside collection bins."
Woolworths Category Manager for General Merchandise - Matt Teggins
Process
Detpak worked with Woolworths on the provision of a sustainable paper bag, which would not compromise on functionality. They also wanted a circular solution that not only is easy for their customers to recycle, but also contained a high percentage of recycled content.
To ensure the bag, with recycled content, matched customers' expectations for use, Detpak conducted thorough testing to determine a suitable material which stood up to the test of a regular grocery shop.
Utilising sustainably sourced raw material to guarantee ethical inputs for the bag, Detpak's innovation team conducted stringent testing, including loading the bag with ice to ensure functionality requirements of strength, and ability to handle chilled environments or condensation from products.
Key in this product capability is also the bag's recyclability and ensuring consumers could responsibly dispose of their bag conveniently via kerbside bins at home, enabling these bags to live again as part of a circular economy.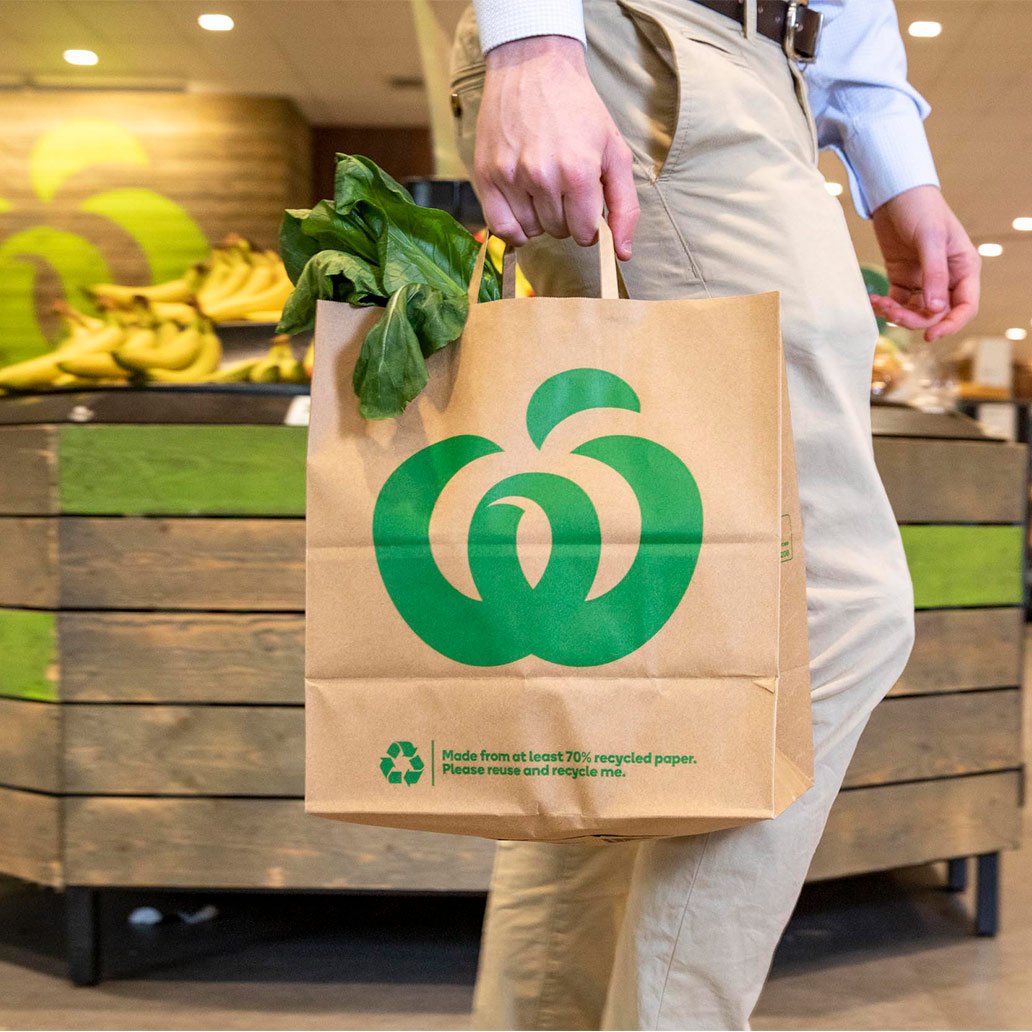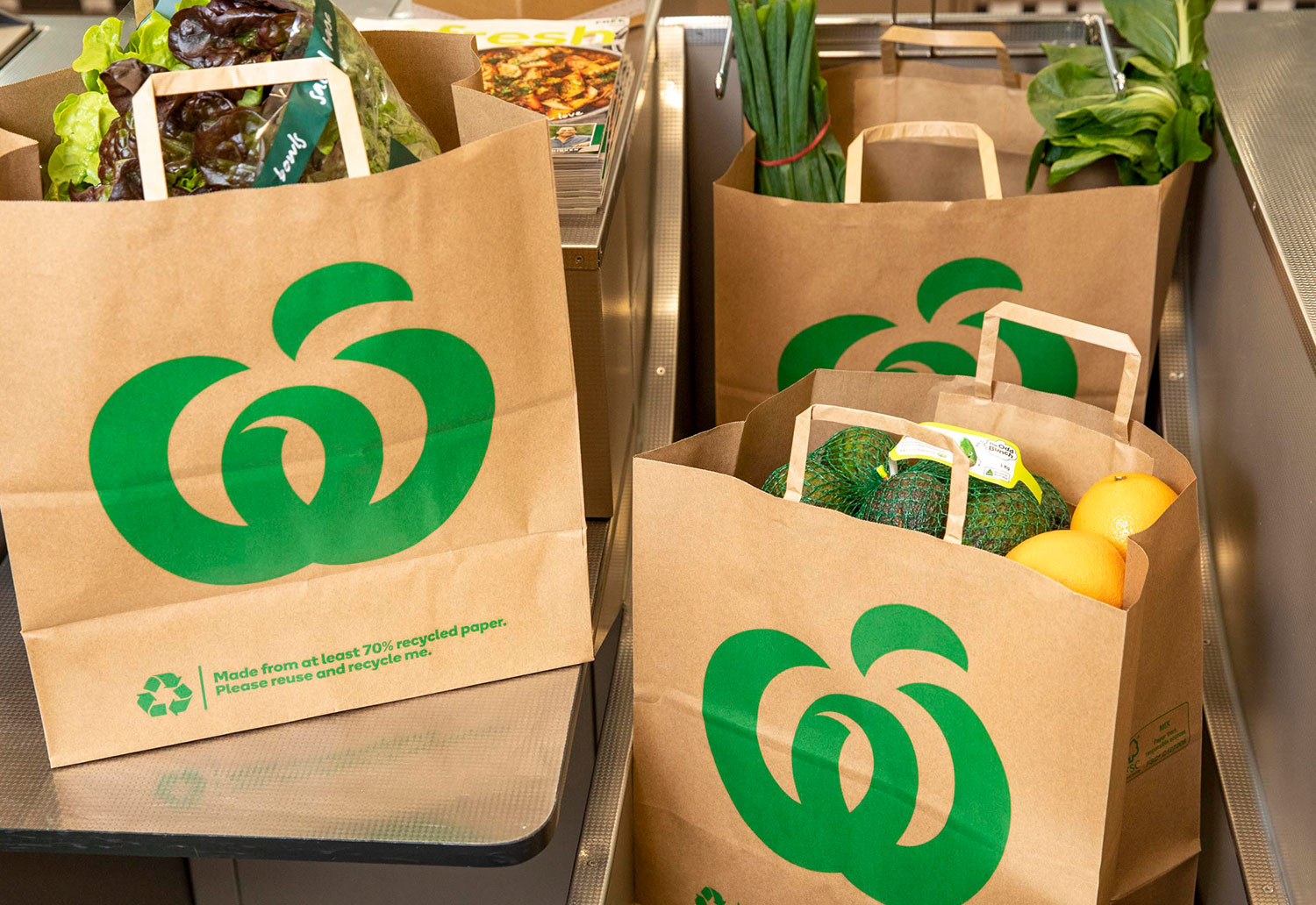 Solution
Detpak was able to assist Woolworths in introducing a 70% recycled content paper bag with an ability to hold up to 6kg.
As a truly circular paper bag option, the product is easily recyclable via customers' kerbside bins.
Since launching at the beginning of June, customers have been choosing paper at the checkout and have the option for their online deliveries to be packed into paper bags. Already the uptake from Woolworths customers via their online platform is at 1 million paper bags per week for deliveries.
"Feedback from our customers has been overwhelmingly positive. Customers are pleased with the introduction of a functional paper bag, meeting their grocery needs, and providing an easily recyclable and sustainable bag option."
Woolworths Category Manager for General Merchandise - Matt Teggins