Welcome to Detpak
Looks like you're browsing in United States.
Please make the appropriate selection here to see relevant pricing, tax and availability.
If you wish to change your country selection later, just use the drop-down menu at the top of each page.
Are you sure? If you change your country now, any items you have added to your quote will disappear.
RecycleMe™
Cup today. Paper tomorrow.
Introducing RecycleMe™ - our takeaway coffee cup with a next generation lining and specially designed collection network, all collected RecycleMe™ cups are guaranteed to be recycled into high quality paper products, and the lids into items such as plastic photo frames.
Find your Nearest Collection Station
Planet Ark Endorses the RecycleMe™ System
We are excited to announce Planet Ark is officially endorsing the RecycleMe™ System for coffee cups and lids. Planet Ark has been leading environmental change in Australia for over 25 years. We're proud to have our RecycleMe™ System recognised in this way – providing a truly sustainable solution for takeaway coffee cups and lids.
RecycleMe™ is backed by the following leading collection partners enabling the system to be available in Australia, New Zealand and the UK. Other territories will also be available soon.
Order your RecycleMe™ cups today - available in a range of sizes and hot cup styles.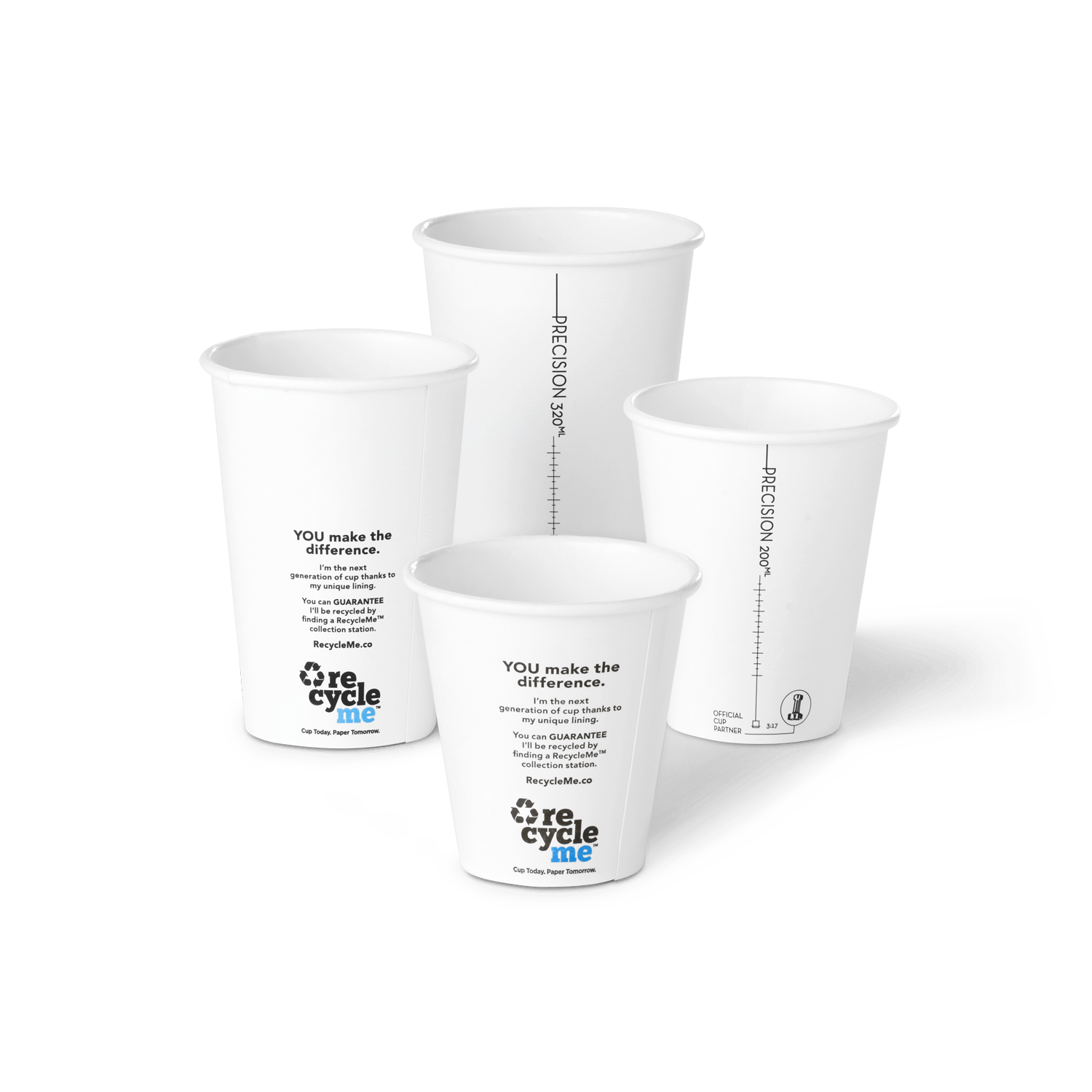 Precision Series Cup - 160ml, 200ml, 240ml & 360ml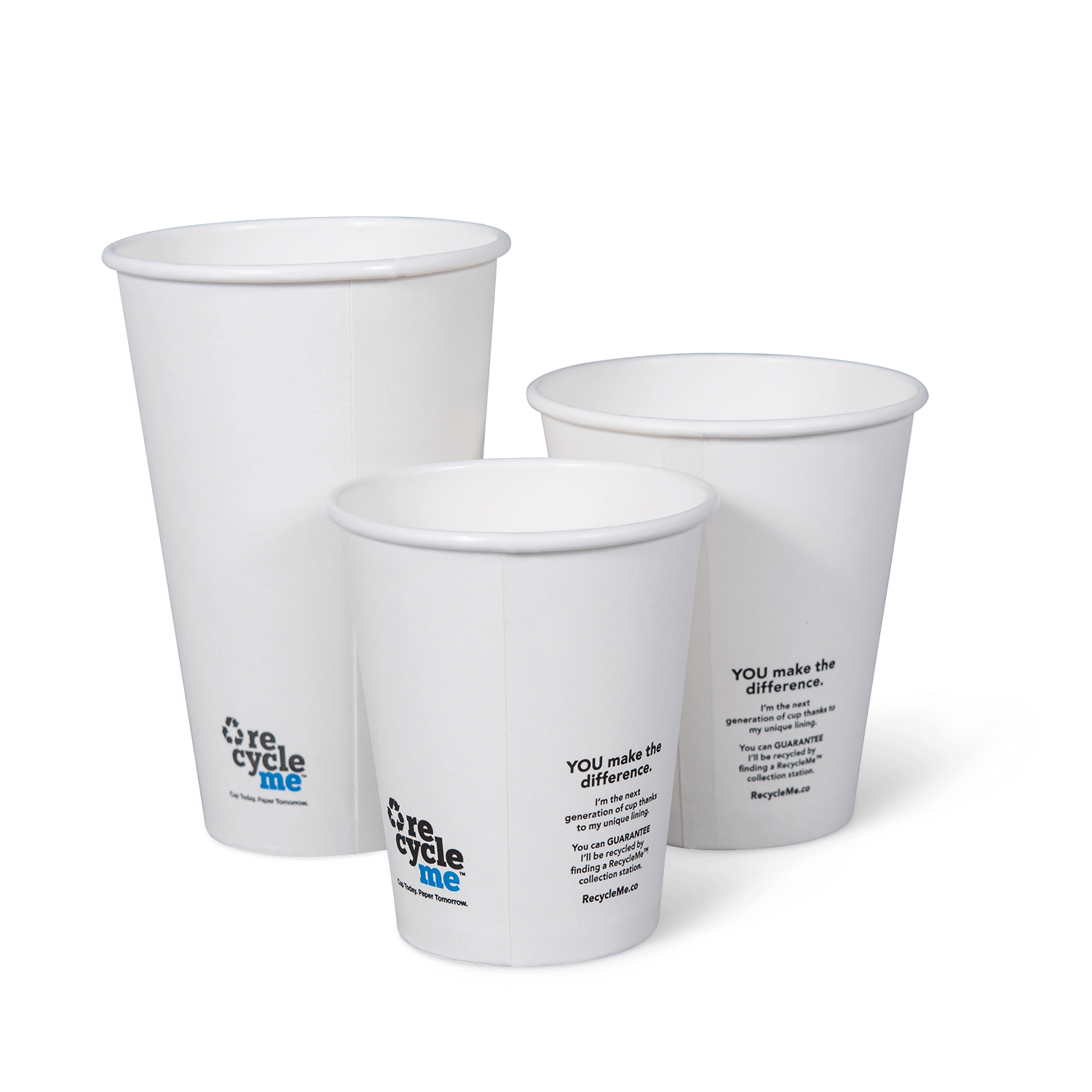 Single Wall Hot Cup - 8oz, 12oz & 16oz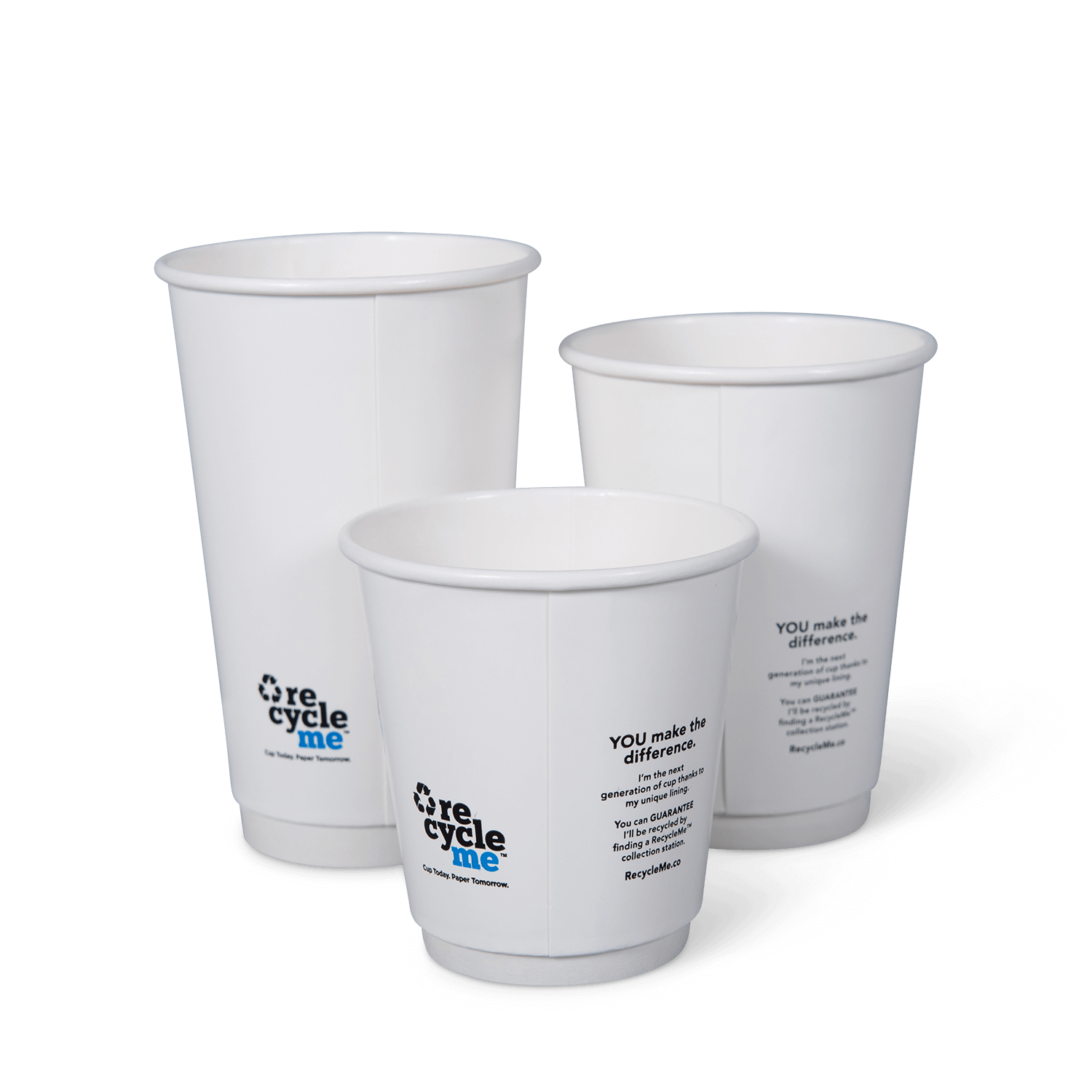 Combo Smooth Double Wall - 8oz, 12oz & 16oz
Want to know more?
Check out our Frequently Asked Questions about RecycleMe™ Hot Cups and the Collection System.
SUBSCRIBE AND STAY INFORMED
Receive the latest in products, trends, news, events and tips.